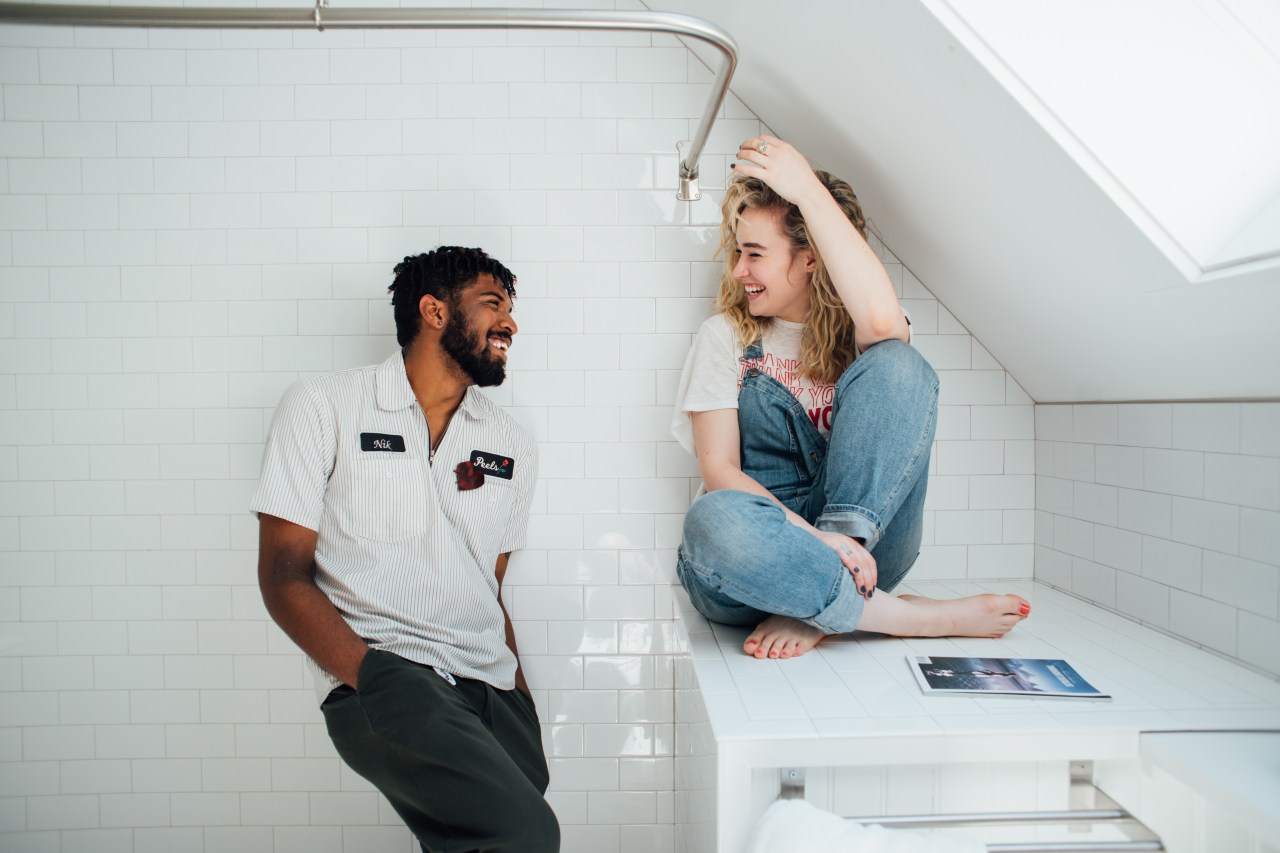 10 Things Happy People Do Naturally (That You Can Steal!)
Happiness is something that many people strive for, yet it can often feel elusive. Like, how do people feel this way when the world sometimes feels like it's about to implode?!
However, the truth is that happiness is not something that is out of reach, we have access to that emotion at any point. It isn't something we chase, but rather, it is a state of mind that can be cultivated through intentional daily practices.
In a bid to help you access that mindset a little easier, here are 10 things that happy people do each day that contribute to their overall elevated state of mind.
They practice patience…
Patience is a virtue that can be difficult to master (anyone else want everything right NOW?!), but it is an essential skill for cultivating true happiness. Happy people understand that unexpected challenges will arise, and they approach them with a calm and patient mindset. They take a step back, take a deep breath, assess the situation, and make a plan to move forward without becoming focused on the smaller moving parts out of their control.
They take responsibility…
Happy people take ownership of their own happiness and understand that they're responsible for their own success and well-being. They don't wait for someone else to come and fix their problems or make them happy – not a friend, not a job, not a soulmate. Quite the opposite. Instead, they take aligned action to improve their situation and create the life they want.
They live in the now…
Mindfulness is the practice of being fully present in the moment, without judgment or distraction. Happy people make an effort to be mindful throughout the day, whether it's during practices like eating or driving, or during quiet moments of meditation or reflection. By focusing on the present, they can better appreciate the good things in life and avoid getting caught up in negative thoughts and worries of the past and the future – both of which we know can't be controlled.
They celebrate the small wins…
You know the story – life becomes so busy, we get caught up in the pursuit of big goals and then we forget to appreciate the small wins along the way. Happy people make a point to celebrate their small moments, whether it's finishing a project at work, having a positive interaction with someone, or even simply taking a few moments to relax and unwind. By acknowledging their achievements, happy people stay motivated, build confidence and increase self-trust.
They actively search for moments of magic…
Life is full of simple pleasures and moments of magic, but they can be easy to overlook in the hustle and bustle of daily life. Happy people make a habit of actively seeking out these moments, whether it's watching an epic sunset, listening to a favorite song, or spending time with loved ones. By focusing on the positive aspects of life, they can maintain a sense of joy even in slightly more testing times.
They connect with nature…
Spending time in nature has been shown to have numerous health benefits, including reducing stress and improving mood. Happy people know this and therefore make an effort to connect with nature in some way, whether it's by taking a walk, gardening, or simply spending time outside. By immersing themselves in the tranquility of the natural world, they can recharge their batteries and feel more at peace.
They help others…
Giving back to others is a powerful way to cultivate happiness and meaning in life. Happy people make an effort to help others in any way they can, whether it's through volunteering, donating to a charity close to their heart, or simply offering a listening ear to a friend in need. By making a positive impact on the world, happy people naturally feel a sense of purpose and fulfillment.
They protect their own energy…
Self-care is an important part of maintaining happiness and well-being. Happy people prioritize activities that help them feel their best, such as getting enough sleep, exercising regularly, and practicing stress-reducing techniques like meditation or yoga. By taking care of their own needs, they have the energy and resilience to face challenges life may throw their way.
They embrace their uniqueness…
True happiness comes from being comfortable in your own skin. Happy people understand that each and every one of us is unique, with our own set of quirks, strengths, and challenges. Instead of trying to fit into society's narrow mold, they celebrate their individuality and use it as a source of strength and creativity. They embrace the meaning of you-nique and know that by being true to themselves, they can achieve greater happiness and success.
They reframe 'failure'…
'Failure' is often viewed as a negative experience, but happy people see it as an opportunity for growth and learning. They understand that failure is not a reflection of their worth as a person, but rather a natural part of the journey towards success. People with a happier disposition see every failure as a lesson or a blessing in disguise, taking the time to analyze what went wrong and how they can improve in the future. By reframing failure in this way, they are able to bounce back stronger and more resilient than ever before.