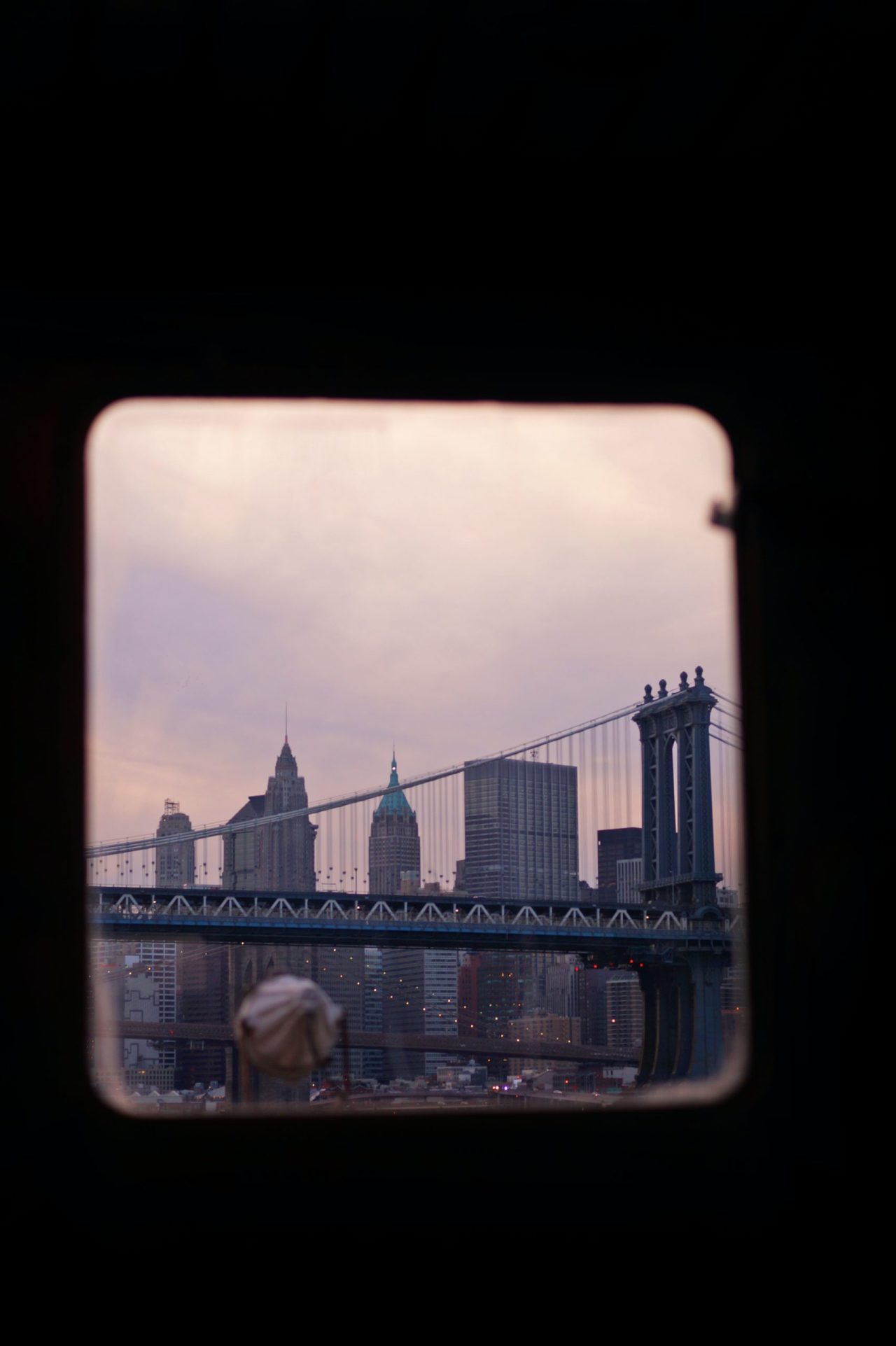 10 Things To Do In NYC When You Feel Like You've Already Done Everything Else
The Big Apple can be overwhelming for a tourist, a new resident, or even a long-time veteran because there are so many things to do. Public transportation is easy and affordable and typically runs 24 hours a day in "the city that never sleeps." Choosing between seeing The Statue Of Liberty and other fun tried-and-true destinations, cultural neighborhoods like Chinatown and Little Italy, events like Broadway and concerts, and so many parks can be so staggering that you might just end up eating an apple. No longer! Read on for an organized, straightforward, indisputable top ten list of the most exciting things to do in The Five Boroughs!
1. Ride the AirTrain at JFK Airport.
This eight mile system of trains is fairly new and filled with the "tempest-tost" of today, hunched over their cargo, "yearning to breathe free." So, put on a cute outfit, carry the smallest bag of all time, and bring some friends to ride around with you, potentially in a circle around the airport. There is a hotel nearby if you'd like to make this an all-week destination!
2. Take the subway shuttle back and forth between Times Square and Grand Central Station.
If you've had enough of riding the AirTrain in a circle, try riding the Shuttle in a straight line, back and forth, in the middle of Midtown. The train waits at each station for about 15 minutes before taking off in the other direction. This will be dizzying in a whole new refreshing way!
3. Stand underneath a tree.
New York City has a lot of trees! Standing underneath a tree makes you feel cooler temperature-wise. Does it also make you feel cooler in a happening way? I wonder how much dog pee is in there. Will it get on your shoes so as to make wet footprints afterwards on the sidewalk? Or does the ground underneath the tree absorb it? Find out! You could take a class at New York Botanical Garden to find out how to identify all of the trees in New York City, but there are no dogs allowed in that garden, so you can't do the dog pee experiment, and they also frown if you stand directly under most of their trees.
4. Buy lunch at the Highline and eat it somewhere else.
The Highline is mostly known for its horticultural exquisiteness, but sometimes they feel pressure to make something for everyone, including offering food, when there are 5,000 restaurants within walking distance. Buying their food and eating it elsewhere seems antithetical to their operation, and yet maybe it's perversely considerate to support them financially and yet so selflessly leave precious seating open for others!
5. Walk across The Bronx.
People on the east side of The Bronx complain that Wave Hill is too far away and that The Bronx is too difficult to transverse horizontally. All the subways in The Bronx are north and south. Be a pioneer and go West in the slowest modern way possible: on foot!
6. Ask somebody for directions and walk in the opposite direction.
New York City is known both for its rudeness and its performance art. Make a performance art joke about rudeness!
7. Wear both Yankees and also Mets apparel at the same time.
Real New Yorkers decide if they are either a Yankees or a Mets fan, but not both. Being a fan of both is for chicks who don't have a boyfriend. There doesn't need to be a subway series to see these differing apparels in the same field of vision. Wear them on the same person!
8. Walk around NJ Transit at Penn Station in high heels.
New Jersey tourists to New York City are always wearing uncomfortable shoes because they've all seen Sex and the City and take it seriously. At the NJ Transit portion of Penn Station, you can see two kinds of these tourists. First, there are tourists just arriving who are already exhausted from their shoes, and second, there are tourists who are leaving the city who will never wear heels again. Ideally, you want to hang out there and wear heels that are higher than the New Jersey tourists' heels. You also want a pair of comfortable walking shoes to get to and from the station so you just take the highest heels in the world out of your bag and simply sit down to read a book.
9. Get in a cab and ask them to drive you to Governor's Island.
The subway doesn't technically go literally everywhere, so sometimes a cab is convenient. Governor's Island, however, is only accessible by ferry.
10. Feed the pigeons.
With so many amazing eateries, you could really buy some interesting bread. You could really spend a lot of bread on it too. Bonus points if you dress like the pigeon lady in Home Alone 2!