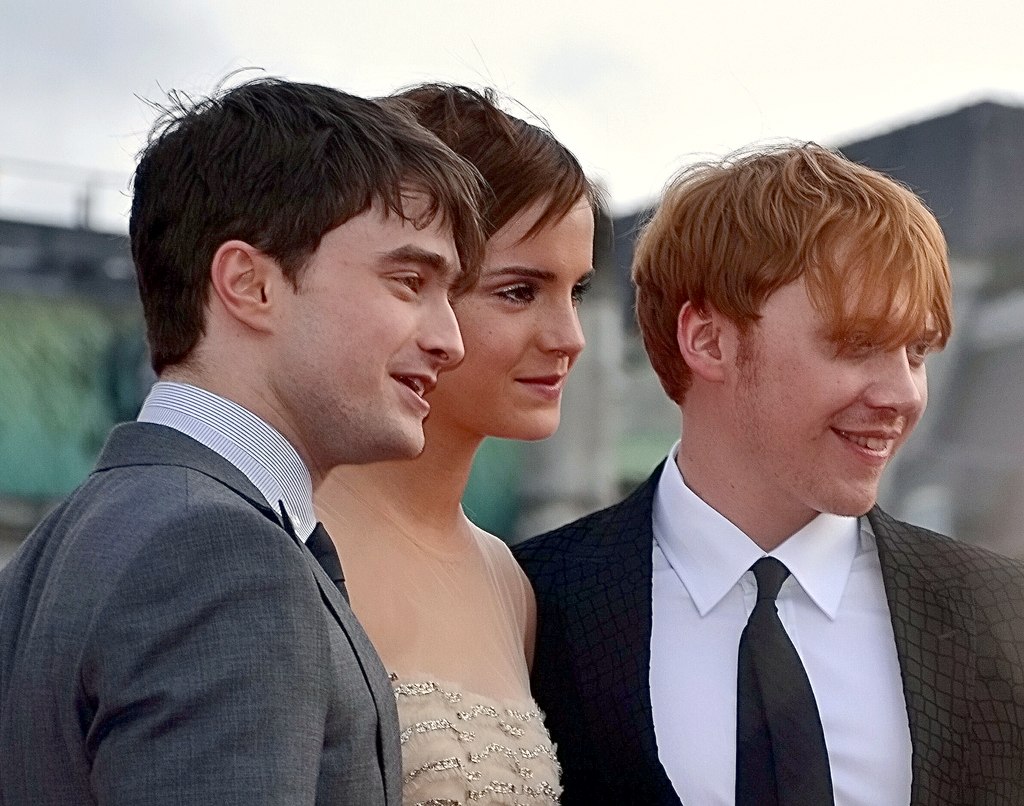 4 Celebrities Who Attended College While Famous
When I heard earlier this week that chart-topping rap artist Megan Thee Stallion had graduated Texas Southern University with a bachelor's degree in health administration, the first thought that entered my mind was: What is it like to be famous in college?
As a college student myself, I know that it isn't always easy to maintain a balance between academic life and social life. But how would things pan out when you throw fame into the mix? I'd imagine that you won't have to worry as much about finances and career prospects if you're a celebrity. But I couldn't help but wonder how famous college students deal with the deluge of attention directed towards them. I was also curious as to how everyone around them—classmates, teachers, etc.—would deal with that kind of disruption. Wouldn't all hell break loose if there was a famous person walking amongst a swarm of 18-22 year olds?
As I marathoned through my final exams, I did a little Googling, hoping to get a glimpse into the college lives of the educated and the famous. Here's what I gathered:
Emma Watson took her education very seriously
Emma Watson enrolled in Brown University in 2009. Watson said she was drawn to Brown because of its flexible curriculum. "Really, I've kind of been in charge of my own education since I started out on Potter when I was 9 or 10, and I liked that I could design my own major if I wanted to, and I could take independent studies if I wanted to on subjects that weren't necessarily in the curriculum," she told Rookie.
When Watson started college, she was already known for her role as Hermione Granger in Harry Potter films. "On the first day, I walked into the canteen and everyone went completely silent and turned to look at me," she told The Sunday Times. "Contrary to the reports you may have read, I didn't arrive by helicopter," she clarified on her personal blog.
It seems that the air of novelty surrounding her presence fizzled out over time. Apart from occasional paparazzi visits, Watson said that she wasn't hounded. When she was interviewed by The Sunday Times in 2011, she said that she's never been asked for an autograph on campus. Once, she recalled, she threw a party for "nearly 100 students." "Not a single person put a photo on Facebook."
Even so, Watson felt that she was treated differently because of her fame. "I say to my friends, 'Why hasn't X called me? Why doesn't anyone ever pursue me?' They're like, 'Probably because they're intimidated.' It must be the fame wall," she lamented.
In 2011, Watson took a leave of absence. Contrary to popular rumors, it was not because she was taunted. "I have never been bullied in my life and certainly never at Brown," she wrote on her blog. Rather, she left to work on her acting projects, which included two Harry Potter sequels and the iconic Perks of Being a Wallflower.
Watson spent her third year taking a study abroad program in Oxford, where she also filmed Bling Ring. "I had this surreal experience where I was studying the modernists, writing about Virginia Woolf on Friday night, and then driving up to London to take pole-dancing classes on Saturday morning," she told GQ. Exciting!
Watson eventually returned to Brown University to complete her bachelor's degree in English literature. At her graduation ceremony in 2014, she was accompanied by an undercover bodyguard, who dressed in a gown and a cap.
In 2017, Watson revealed that she received "a lot of angry phone calls" when she decided to go to college. "To a lot of people, it seemed like I was passing up a lot of opportunity," she told Interview. Nevertheless, she credits college for giving her the space to explore who she was. "I loved working with other people my age who were figuring it out… I loved being able to make mistakes."
The Sprouse Twins brought their shenanigans to NYU
Dylan and Cole Sprouse attended NYU together in 2011. Like many other NYU applicants, Dylan and Cole chose NYU for not only its academic rigor but also for the dynamic Big Apple mileu. Dylan majored in video game design, and Cole majored in archeology after briefly studying photography.
According to Hannah Orenstein, a lucky fan who lived next to Dylan, Dylan kept things low-key. "I expected Dylan to live like a celebrity. You know, throwing crazy parties at 4 a.m. and dating one beautiful model after the next," she wrote for Seventeen. "But it turned out, he was surprisingly normal."
"We shared a wall, so I could hear bits and pieces of what was going on in his room. He hung out with his roommates a lot and liked to listen to music. I heard him playing video games late at night (he studied video game design). He didn't throw parties or have a parade of girls over."
Or did he? In an interview with Young Hollywood, Dylan revealed that the twins threw ravin' ragers. Their favorite spot? A designated substance-free dorm. "We threw all the parties there because we knew that the RAs wouldn't look and it worked!"
The mischievous duo graduated with honors in 2015. They also received each other's diplomas because they switched places at graduation ceremony.
With a PhD in neuroscience, Mayim Bialik often appears in lists of smartest actresses
After starring in various TV roles, Bialik took a break from acting in 1995 to study at UCLA. She got a bachelor's degree in neuroscience with a minor in Hebrew and Jewish studies and went on to get a PhD in neuroscience.
Bialik had her first child while pursuing her PhD. "I literally wrote my thesis breastfeeding, laying down and typing with one hand," she told USA Today.
Bialik returned to acting after she received her PhD. She went on to play her most successful role: neuroscientist Dr. Amy Farrah Fowler in Big Bang Theory. She has said that her background gives her a better understanding of her character.
Bialik has authored two books and regularly creates videos and podcasts on various topics. She is now looked to as an advocate for women in STEM and an inspiring role model all-around.
Campus life was full of unknowns for Miranda Cosgrove
In 2012, Miranda Cosgrove enrolled in University of Southern California. She initially majored in film, but switched to psychology because of its transferable skills. "My dad also did psychology at USC. He owns a dry-cleaning business but he still says he uses it all the time," she explained in LIVE with Kelly and Ryan.
When it comes to her social life, Cosgrove said she was taken aback by all the attention directed towards her. "The weirdest part is after a day at school, I'll go on Instagram or the Internet and there will be pictures of me from school that random people took and I didn't know they took," she told ABC News.
Thankfully, she was able to transform the influx of attention into deeper connections. "My best friends are people who came up to me in class," she said, explaining that classmates initiated conversations with her. "I feel like I'm not the kind of person that would just go up to somebody and introduce myself, so it's helped me in a lot of ways," she reflected in an interview with USA Today.
Despite their differences, Cosgrove and her classmates ultimately shared the same goal: getting an education. "Sometimes I forget that I've been on the show, because everyone is just trying to get to class and get their work done," she added.
And not everyone recognized her. During an interview for Build Series, Cosgrove recalled a particularly awkward interaction: she was at a football game, and a family had asked her to take a picture. Without second thought, she pulled out a phone and snapped a selfie. "They looked really uncomfortable and I was trying to figure out why… and I realized that they actually just wanted me to take a picture of them—not to be in the picture!" she said. Oof.
Cosgrove graduated in 2018. Though she was not very active around that time, she made a comeback in 2021, with the critically-acclaimed iCarly reboot.