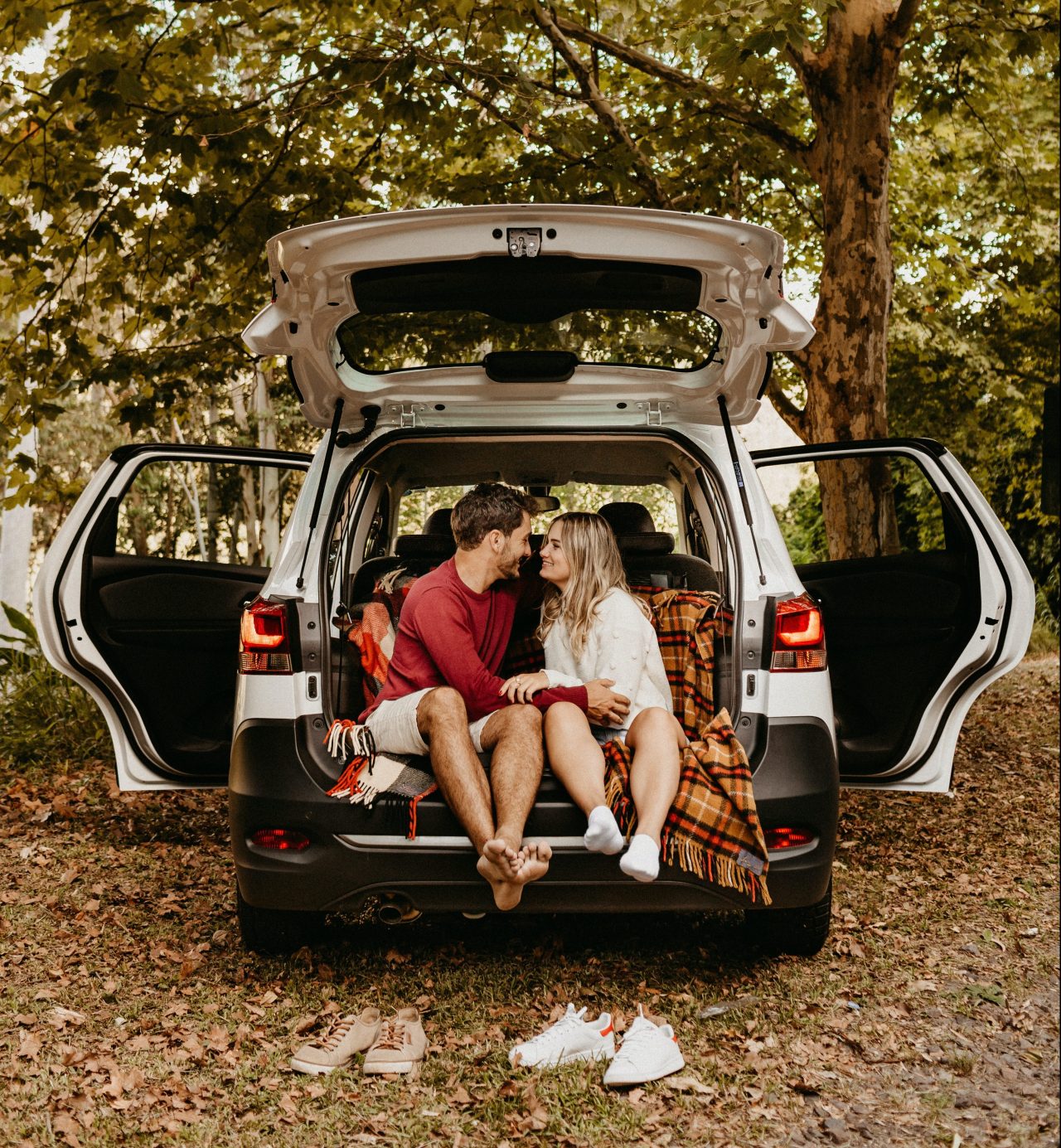 4 Ways To Strengthen Your Relationship And Stay Together, According To Psychology
Relationships are one of the most valuable parts of human life. In fact, research has shown that relationships are a major indicator of overall well-being and even life expectancy. This is true for platonic, familial, and romantic relationships.
When it comes to finding (and staying with) a partner, there are a number of ways to keep the bond strong and romance alive. Here are four of those ways to strengthen your relationship and make it last, according to psychology.
1. Focus on building a "Sound Relationship House."
Renowned marriage and relationship psychologist Dr. John Gottman, Ph.D. of The Gottman Institute established the Sound Relationship House theory. According to Dr. Gottman's theory, there is a structure for how healthy relationships function, which can be thought of as a house. The Sound Relationship House consists of seven floors:
Floor 1: Build love maps
Floor 2: Share fondness and admiration
Floor 3: Turn towards
Floor 4: The positive perspective
Floor 5: Manage conflict
Floor 6: Make life dreams come true
Floor 7: Create shared meaning
These seven floors are then held together by the pillars of trust and commitment.
Essentially, these seven floors and two pillars create the foundation for a healthy, lasting partnership. By investing in creating your own Sound Relationship House, you will have a healthier and happier relationship.
2. Manage stress levels.
Stress impacts every facet of life, including our closest relationships. A 2015 study even found that stress impacts the way couples communicate, with stress leading to poorer communication.
In order to reduce stress, take up yoga, try journaling, attend therapy, and eat healthily. It's not only good for you but for your partner as well.
3. Share good news with one another.
In studying the psychology of well-being, Dr. Martin Seligman constructed the PERMA model that details five facets human beings seek because they contribute to greater life satisfaction. These five facets include positive emotion, engagement, relationships, meaning, and accomplishments.
Relationships matter to us and many people want to strengthen and improve their own. One way to do so is by reveling in the good news. A 2014 study found that sharing good news and celebrating one another's successes builds stronger bonds.
4. Know (and eradicate) "The Four Horsemen"
"The Four Horsemen" are communication styles identified by Dr. Gottman. According to Dr. Gottman's research, the presence of the four horsemen (criticism, contempt, defensiveness, and stonewalling) in a relationship are the greatest predictors of divorce.
Recognizing the role of the four horsemen in your own relationship can help you eradicate them. Dr. Gottman recommends various remedies to the four horsemen. For example, replace contempt with a "culture of appreciation and respect."