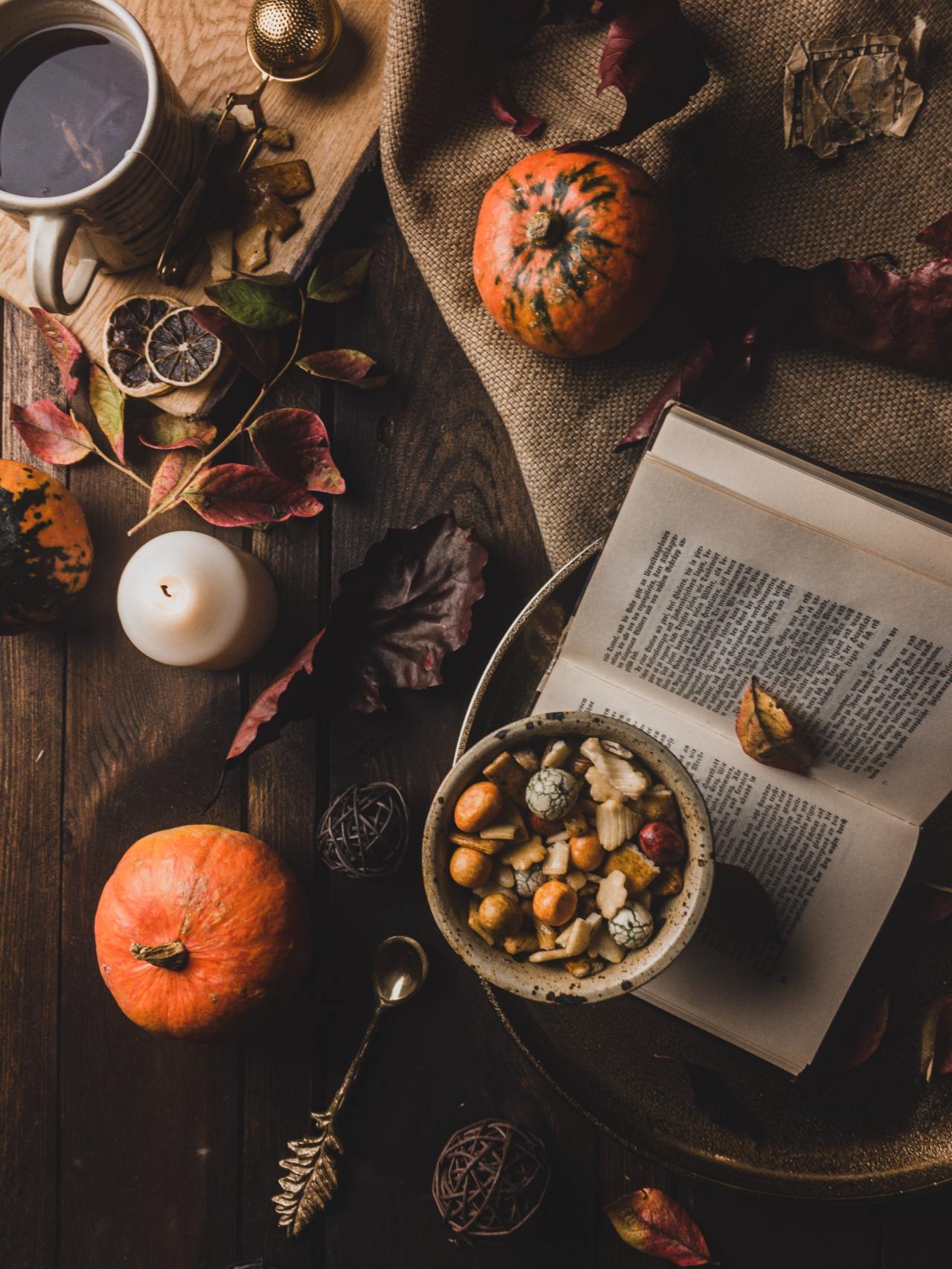 5 Female Villains And Badass Women From Classic Literature You NEED to Dress Up As This Halloween
Mrs. Danvers
In the beloved novel Rebecca by Daphne du Maurier, two terrible women dominate the lives of the newlywed protagonists who reside at the Manderley Estate—one of those women has been dead for a year and the other is the diabolical Mrs. Danvers. A truly memorable villain, our "Danny," is head housekeeper of the gothic mansion, obsessed with the recently deceased lady of the manor and demonstrably gifted in psychological torture as she attempts to ensure the new Mrs. de Winter meets an awful end. Plus, possible pyromaniac? She's totally legit.
How To: Dark colored, severely conservative dress in a 1930s silhouette; tight updo; large broach at the neck; a sour, haughty affect; matches?
Becky Sharp
The main character of William Makepeace Thackeray's unforgettable Vanity Fair, Becky Sharp is one of the sharpest women in classic literature. From her humble beginnings as an orphan with no status in society, she wields her beauty and cunning as weapons in a ruthless climb to the top of the social ladder. She knows what she wants, she's willing to do whatever it takes to get it, and she exposes the vanity and artificiality of the upper gentry in the process. Respect.
How To: Just check out Reese Witherspoon in the 2005 film adaptation; definitely wear red; enough said.
Merricat Blackwood
Merricat is the narrator of Shirley Jackson's iconic gothic novel We Have Always Lived in the Castle, and what a sassy little sicko she is. Some years before the story begins, someone in the family killed nearly everyone who lived "in the castle" and now it's just 18-year-old Merricat, her older sister Constance, an uncle, and the cat taking up residence in the scariest house on the block. The entire town shuns the Blackwoods on account of their super creepy vibe, but I'll be damned if there isn't something endearing about them, especially macabre little Merricat who knows how to clean house.
How To: Little girl's 1950s dress; ballet flats; basket of blueberries and arsenic; some dark shadows under the eyes. Bonus points for bringing the cat.
Scarlett O'Hara
There's no introduction necessary here—you all know the original mean girl of classic literature and the bonafide star of Margaret Mitchell's famous Gone With the Wind. They even made it into a movie, if you can believe it. Scarlett is vain, spoiled rotten, selfish, relentless about getting what she wants, and always looking out for number one, even at the expense of others. But most importantly, she's a survivor.
How To: Over the top Civil War era ball gown, of course. Sigh.
Miss Havisham
It's my contention that any literary costume that allows you to wear a wedding dress when it's not your wedding day is the clear winner. But this one inspired by the most memorable character is Great Expectations really takes the cake (forgive me). Who wouldn't want to dress up as a morbidly bitter spinster who spends every waking moment in the wedding dress she was wearing when she got jilted at the altar 20 years earlier? It's disturbing. It's disgusting. It's awesome. Miss Havisham is the ultimate scorned woman and I am so here for it.
How To: Wedding dress (obvi) but make it wretched—you know, like you've been wearing it for two decades; veil; dramatic wig; pale, ghostly skin. FYI, Miss Havisham is NOT an old lady—Dickens introduces her as "scarcely forty." The horror.