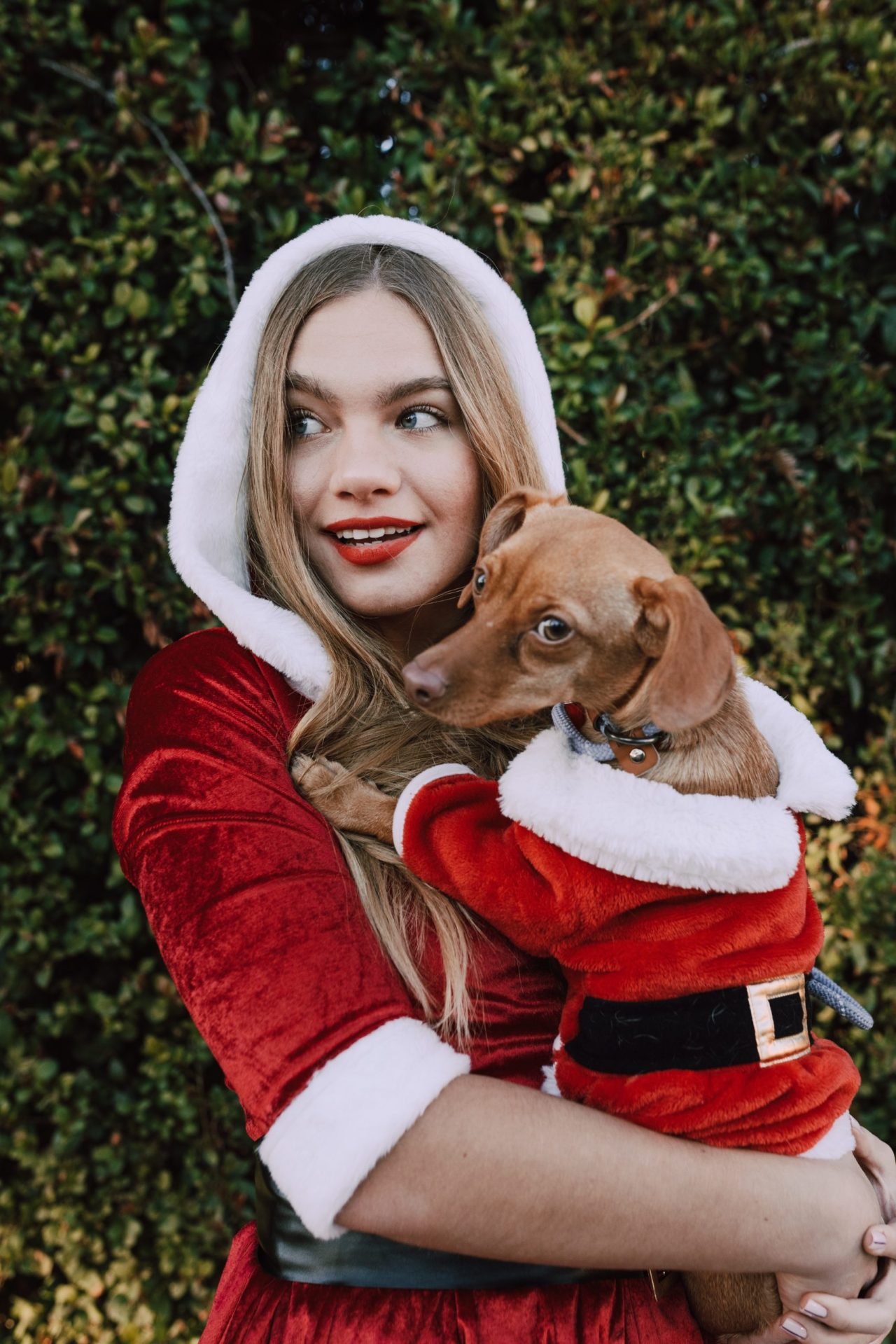 Updated on
5 Ways To Get Glowing Skin By The Holidays
I love the holidays!
There is something special in the air and people seem happier. We are busy shopping for gifts for our loved ones (and ourselves).
As we overindulge in a few too many cocktails and cookies and stay up later than usual, it shows on our skin. I wish we could hide signs of tiredness and stress from our skin, but alas, our skin cannot lie. There is fantastic makeup that can hide it all, but why not take the time to invest in our skin and transform the dullness into glowy and bright skin by your next holiday party?
It is possible; you have to be committed and consistent. Here is what you need to get beautiful skin before 2022!
1. Vitamin C
Girl! If you don't already have a Vitamin C serum in your routine, you better add it ASAP, and if you do, use it daily. Vitamin C is popular because it works for anything from fine lines to discoloration, hyperpigmentation, and uneven skin tone. So step one to bright skin is daily use of Vitamin C. I love Sunday Riley C.E.O. 15% Vitamin C Brightening Serum because it brightens dark spots.
A Method C Antioxidant Gel 20% is also great because this powerful antioxidant also improves skin elasticity. Both will make you glow before you know it.
2. Alpha Hydroxy Acids (AHAs)
The sound of acids might sound scary, but they are entirely safe and a blessing in disguise for your skin (make sure to read the instructions carefully). Glycolic acid is an AHA derived from sugar cane and a chemical exfoliant that helps hyperpigmentation by removing the top layer of your skin to reveal a smoother and clearer complexion. Drunk Elephant T.L.C. Framboos Glycolic Resurfacing Night Serum gives you fantastic skin by the morning and also has salicylic acid to unclog your pores.
If your skin is slightly on the sensitive side, go for lactic acid, an AHA derived from milk or vegan sources like corn starch. It also gently exfoliates our skin to lighten sunspots. My go-to is Sunday Riley Good Genes All-In-One Lactic Acid Treatment, which works like magic to give you bright skin, and it also has licorice to diminish dark spots.
3. Retinol
You must have heard a lot about how retinol can fight wrinkles, but it also prevents dull and uneven skin while lightening dark spots. It's a win-win situation. I love the La Roche-Posay Retinol Serum with Vitamin B3 because Vitamin B3 (Niacinamide) also helps brighten skin.
For beginners, First Aid Beauty FAB Skin Lab Retinol Serum is great, as it also has ceramides and hyaluronic acid to keep the skin hydrated.
4. Hyaluronic Acid
Speaking of Hyaluronic Acid, it doesn't precisely brighten your skin, but it helps retain moisture and keeps your skin look lubricated and plump, making your skin look more glowy. Hydrated skin looks healthiest, and it's impossible to get bright skin if it's not well moisturized. L'Oreal's Revitalift Derm Intensive Hyaluronic Acid Serum is a favorite of dermatologists because it works on all skin types and immediately makes your skin feel softer and plumper.
Another great choice is Asutra's Hyaluronic Acid Serum, which is ultra-hydrating and comes in an amber bottle to protect it from the sun.
5. Peptides
Studies show that adding peptides to your skin care can make your skin look firmer and smoother, which ultimately helps your skin look brighter. You can add a peptide serum to your routine in your 20s or 30s because they only have benefits. An affordable skincare line, the Ordinary's Buffet is a multi-peptide serum that helps with loss of skin elasticity and firmness, and it's very affordable.
Essano Collagen Boost Serum has plant peptides and rosehip oil to plump skin while improving skin firmness.
So take care of your skin this holiday season so you can start and keep glowing!