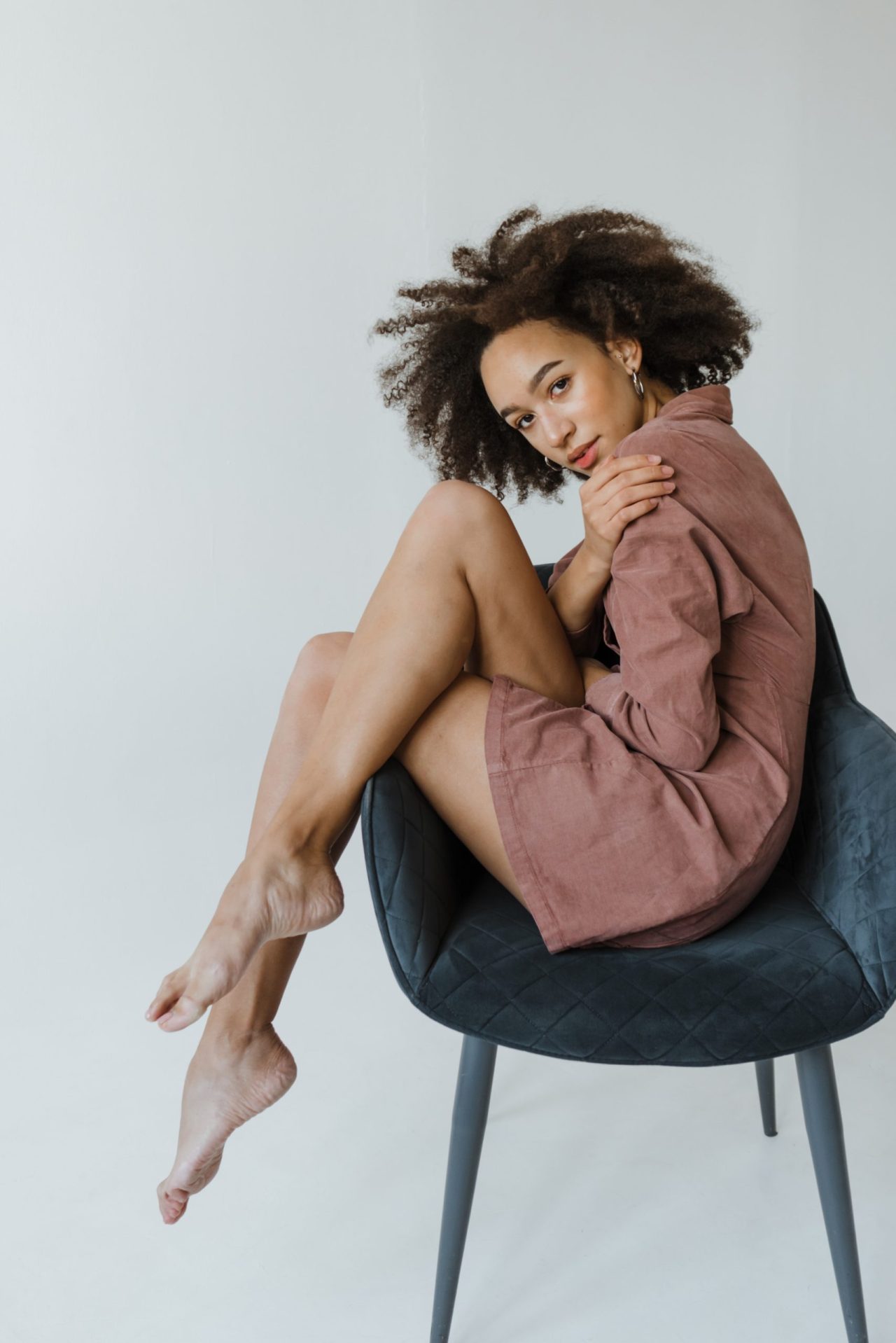 8 Low-Key Looks For When You Don't Want To Wear Makeup But Know You Should
Some women love wearing makeup, while other women don't like wearing it, but there are definitely times where society feels like you should wear it. For instance, most people feel so strongly about wedding day makeup that they'll pay a professional to put lots of it on their face. If you're in the family wedding party and are over 18, you're probably wearing lots of makeup too. Most jobs and makeup seem to go together. Dates seem like a fun time to get dolled up. Prom's a great time to put on a fun makeup look that you'll regret later. Lots of people feel like you should just wear makeup every day.
Some days it feels hard to put on makeup, however. What if I live alone? What if I live with all women? What if it's final exam time? Maybe I'm feeling sick. Maybe I don't want to wear it to the beach, where I'm going to go into the water. Maybe I'm just not planning to leave the house all day.
Well, there's always a 1% chance you'll need to leave the house on your day off. What if you forgot to get something at the supermarket? You don't want to be antisocial with UPS or the food delivery folks. Maybe a neighbor will stop by for a cup of sugar. Maybe a friend is stuck without a ride.
What do I do on days where I really don't want to wear makeup, but I feel like I should? Read on, relaxista, for tips! Follow one, two, three, or any combination of the following makeups, for a calming look that won't take much time or effort, and yet will make you feel put-together!
1. Clear lip gloss.
There are oodles of different clear lip glosses that come in a variety of scents, "flavors," and healing properties. Prep your lips for the rest of the week with some vitamin E oil or Argon.
2. Liquid blush, no brush.
A simple dot of liquid blush on your cheeks, rubbed in with your fingers, is a nice rosy glow that looks so natural, you might really be glowing! You really are glowing with so little makeup on!
3. Powder.
A little bit of powder goes a long way! Even if you're going to the beach and dipping into the water, the powder that you wore on the car drive over will just dissolve. Foundation would drip or get oily in the water.
4. Brush your eyebrows.
Sweep, sweep! Even if you're just sweeping your house, a sweep of the eyebrows will make you look like you really tried today, with so little effort. I really do try hard when I'm cleaning my house!
5. Just curl your lashes without mascara.
My eyelashes are totally naturally curly. This coquettish look is fun. Now I'm batting my eyes at the electric guy who came over to read the meter!
6. Teeny bits of highlighter.
That amazing iridescent stuff that's so hot right now would look so glam, even without much or any other makeup products, in all of the places you would otherwise like to place it.
7. Glitter spray or gel.
If you're a girl who loves glitter eyeliner or glittery lipstick and you want to go low maintenance, in just a few seconds you can use a glitter spray all over your face or a glitter gel on your eyelids. Now I'm a fairy on her day off!
8. Red glasses with red lipstick to match.
If I just wore red lipstick, it might look like I'm forgetting something, but with red glasses to match, I have an entire look. I might like this look better than the rest of my makeup routine! Now I really can't wait for my day off!