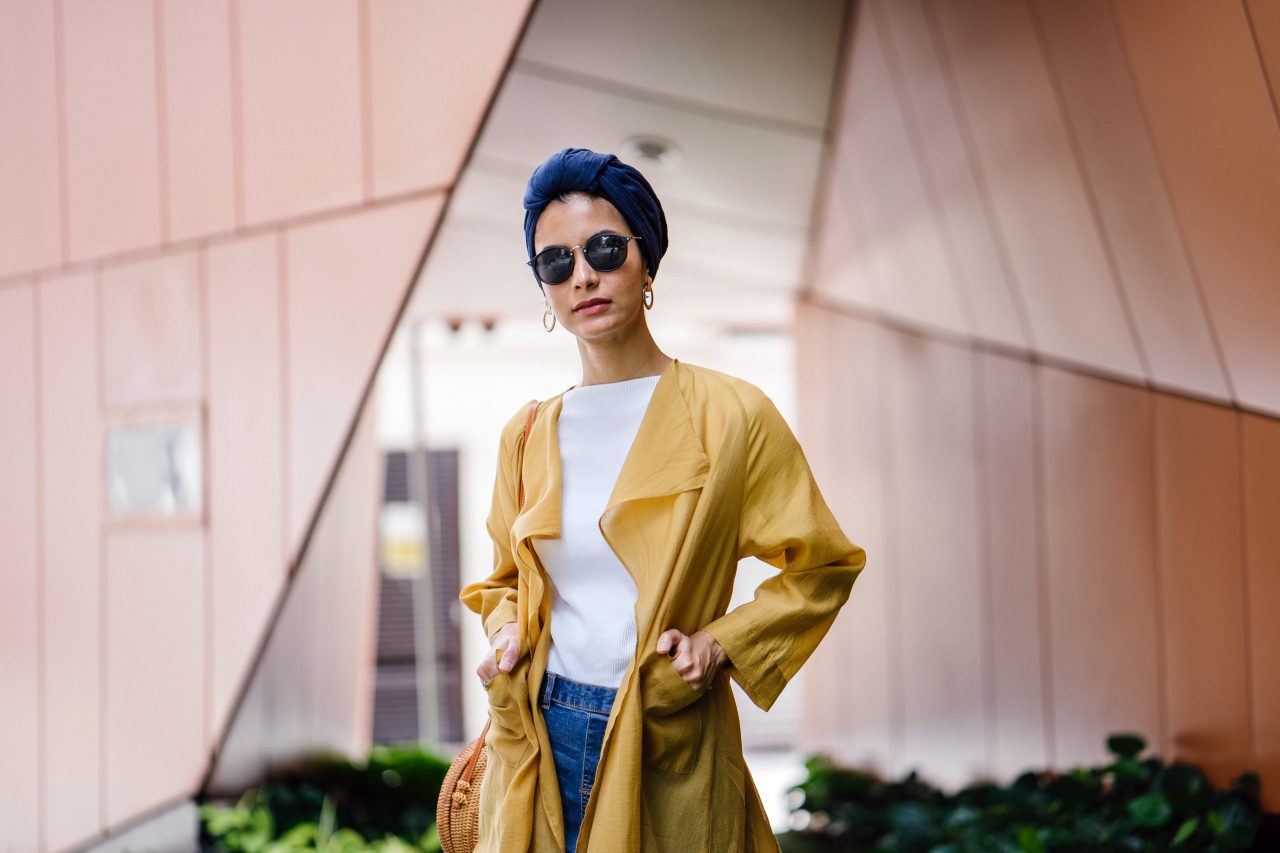 8 Tips For Putting Together A Well-Balanced Outfit
Sure, we've all heard of a well-balanced diet. However, what about a well-balanced outfit? Do you mean "balanced," like I will be steady on my feet? That's always good! However, the concept of a well balanced outfit is, rather, incorporating a variety of fashion aspects that together make something like a good meal. You wouldn't just eat strawberries for dinner! What about strawberries over pancakes with sausage on the side and a yogurt-based smoothie? Then you have meat, carbs, fruit, and milk. These outfit ideas are similarly balanced!
1. Wear something tight and something loose at the same time.
Hanging out with your man and your bestie? Your man probably wants to see you in something tight, and your bestie probably wants to see you in something approachable. Wear a fitted t-shirt that has some spandex in it with a chunky, long knit cardigan over it. The single guys of New York City likewise probably want to see you in leggings, while the women would be more comfortable if you wore a long jacket over it. Maybe tight clothes make you feel sexy, but wearing just tight clothing is uncomfortable! All loose clothing can be uncomfortable as well. Try wearing an oversized band shirt with a tight sleeved cardigan over it.
2. Pair something black with a lighter color.
All black can be classic in a way (or goth), but pairing something black with a lighter color can feel very balanced! Try wearing a black skirt with a grey top, or a black shirt with white pants. You will really pop in a black and white picture now!
3. Incorporate a splash of color.
Wearing all neutrals can feel very mature, and wearing all bright colors can feel very lively. However, incorporating a splash of color can feel more visually balanced. Try wearing a pair of funky purple earrings with a navy dress, or a bright pink eyeshadow with a tan romper.
4. Highlight your girls in only one way.
There are different ways you can highlight the girls. You could wear something tight, something low, draw attention to them with a long necklace, and more. If you wear a long necklace, wear it with an oversized t-shirt, not with a tank top. If you wear a low shirt, skip the long necklace.
5. You don't need to wear jewelry everywhere at the same time.
Most women love jewelry! However, earrings, a necklace, bracelets, an ankle bracelet, and a belly chain all at once can be a little unbalanced. Try wearing jewelry in just two areas, like a pair of earrings with a necklace, or earrings and a bracelet, but not all three at the same time.
6. Wear only one thing that is uncomfortable, if you must wear something uncomfortable at all.
We all like being comfortable, but sometimes uncomfortable fashion seems to be worth the sacrifice! Tube tops can be just as uncomfortable as stilettos, so don't wear both together. You have to pick just one!
7. Wear something feminine and something boyish together.
Wearing either feminine or boyish stuff can be fun, but all feminine pieces can look a little princess-like, and all boyish stuff can be off-putting to a man. Try wearing a pair of boyfriend jeans with a pink top with puff sleeves or a short haircut with dangly earrings. 
8. Bring together something playful and something serious.
Orange overalls and a holographic shirt sounds playful, but it can be a little cloying. A gray pantsuit with pumps can feel adult, but is it devoid of charm? Try wearing a romper with a casual blazer. Balance your formal prom dress with a cool leather jacket!