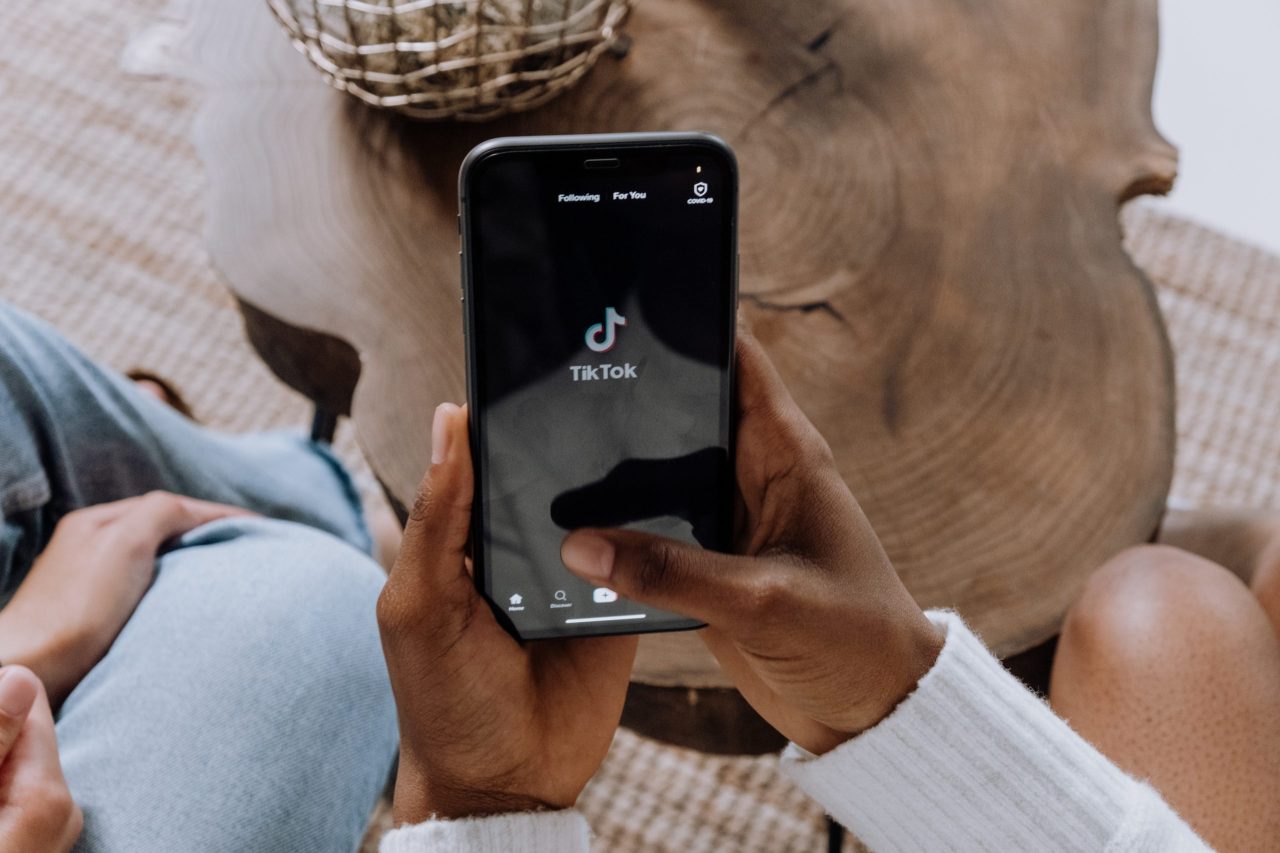 9 Iconic TikTok Songs That Are Actually Older Than You Realize
It's no secret that TikTok has changed the music industry. Over the past few years, established artists and aspiring stars have flocked to the video-based app to promote their music, or more broadly, their personal brand. 
Many of the songs I've discovered over the past year or two have been from my FYP. Indeed, some of the songs there are the boring, repetitive, lowest-common-denominator material one may expect from an app associated with quasi-dancing and lip-syncing teens, but I've also found some legitimately cool things (I think). Two of my favorite songwriters, Penelope Scott and Shauna Dean Cokeland, are what people would refer to as "TikTok musicians". As a writer, I think their lyrics are absolutely brilliant. 
I'm also particularly intrigued by how TikTok has created renewed interest in songs that may have otherwise fell off the radar. It's a fascinating phenomenon and perhaps a compelling (albeit limited) affront to the oft-stifling expectations placed on musicians.
When it comes to selling a record, time has always been of essence. So it goes, a successful single/EP/album is one that gets people hooked ASAP; give it a few days and that'll tell you what the next few months are going to be like. In that critical window of time, a song's legacy is cemented. (Oh, and if this already isn't obvious, I'm not an expert on the music industry, so this is all just a simplified observation coming from a random person who likes music). It's quite obvious the music market, like a number of other media-related markets, has become increasingly saturated, thanks to the advent of streaming services and social media. The release cycle has sped up, the race against time intensified. 
Enter TikTok. The popular app, while holding a mirror to the larger music industry, has also created avenues that allow songs to travel far and wide, beyond corporate networks, beyond the promotional time crunch. It is not merely algorithmic serendipity but input from thousands of users that allows songs from years, even decades, ago to replicate, and in some cases, supersede, its initial successes. 
Here are some cult favorites, almost one-hit-wonders, and underground gems from years ago that you may recognize from TikTok:
Chances are, for the past two months, your social media feed has been inundated with TikToks (or Reels — same difference!) along these premises:
I mean, damn… some of those videos are HEART-WRENCHING. 
Well, not to be that person, but did you know that the correct lyrics are "pope is a rockstar"? 
That's also the name of the featured song, which was released in 2016 by the bedroom pop duo SALES. 
Vocalist Lauren Morgan told Bustle that the song's rise to fame was unintentional and unexpected: "I was on our stats because we just released a single, and I noticed 'Pope [Is a Rockstar]' was getting a lot of plays, which I thought was weird." Soon, she learned from her friends that the song was used in a viral TikTok trend. 
Since then, SALES' other songs, such as Chinese New Year (2014) and Renee (2013) have also gained traction.
As for the misquoted lyrics, Morgan has said: "People can sing whatever they want. It's totally cool with us."
Wake Up — Cheese People (2008)
Here's another recent TikTok trend you'll likely recognize: the lyrics "Hey, come on, you lazy, wake up / Hey, come on, take your drums" are chanted over the drum intro, as users film themselves getting ready in the morning, creating art, etc. Whether you think this audio is awesome or too cheesy, you can't avoid it as long as you're on social media.
The energetic tune was released in 2008 by a Russian dance-rock band, Cheese People and was not internationally known until it blew up on Tiktok in August 2021. Since then, it's been used in over 1.7M TikToks and 65k Reels from all around the world.
Hayloft — Mother Mother (2005)
If you're on Alt TikTok, you're probably familiar with this song. Hayloft by Canadian band Mother Mother was released in 2005 and took off on TikTok in August 2020. Following the auspicious boost, the song topped several charts and, at one point, had the most Googled lyrics. This came as a surprise to the members of Mother Mother, as the garage-rock band had not released any new music in two years.
In an interview with CBC Canada, lead singer Ryan Guldemond reflected on TikTok's role in democratizing music. "Seeing the commerce completely stripped from the creative experience via this app and this younger demographic is so inspiring. It really just re-centres you as to why you do it in the first place." 
Hayloft became a staple in every alt- and indie rock playlist and was devoured by the large and active community of non-binary Zoomers on TikTok, spawning another trend where teens discuss questioning their gender as the frenetic guitar riff plays.
"It's such a high honor and huge compliment whenever it's suggested that our music might serve as an adequate soundtrack to a courageous journey of self-discovery that often rubs against societal norms," Guldemond said in an interview with Rolling Stone. 
Duvet — Boa (1998)
When I first heard the outro to Boa's Duvet on TikTok, I was mesmerized. It's such an ethereal song. With Duvet, there's a lot more going on instrumentally than your average pop song, but the song remains soft and super chill throughout. 
Boa, the band behind this popular TikTok sound, was formed in 1993 in London. When their breakout single Duvet was first released in 1998, it saw greater commercial success in Japan, where it was used as the opening theme song for the anime series Serial Experiments Lain. However, Duvet joined the legions of recognizable TikTok tunes, when people started using the song in their aesthetically-oriented POV videos.
The latest TikTok challenge featuring Duvet shows users listing topics that they're passionate about, that they're so deep into that "you don't even seem to understand."
Featuring the glitchy call-and-response lyrics ("You're gonna die / I'm going to kill you") over biting synth riffs, Nowhere to Run established itself as an anthem for darkly-inclined TikTok teens in summer 2020. Nowhere to Run was released in 2008 by Stegosaurus Rex, the solo project of Bay Area musician Max Chen. The story behind the viral song remains a mystery, though I've gathered that Nowhere to Run has been featured in Roblox, a popular gaming site.
Interestingly, the synth riffs in Nowhere to Run closely resembles Ladytron's 2001 song Seventeen, which had its own moment on TikTok in May 2021. Under this audio, some users vented about trauma and self-loathing, while others basked in the zeal and thrill of being seventeen, without a tinge of irony.
This audio has been around on TikTok since the good ol' days where TikTok was a relatively new app (and the epicenter of VSCO girls vs. e-girls brouhaha) and we could have nice things IRL because Covid wasn't a thing yet. In other news, what you're hearing is a snippet from the 2010 rock ballad I Can't Handle Change by Roar, a.k.a. Owen Evans, a Phoenix-based singer and multi-instrumentalist. There isn't an awful lot of information available regarding the song or the artist online, but it appears that I Can't Handle Change was not popular by any stretch before it made rounds on TikTok. 
As of now, I Can't Handle Change has been used in at least 300k TikToks and has procured over 200 million streams on Spotify.
Am I the only one who keeps mixing this sound up with another popular TikTok sound, Snowman by Sia? But this is a song from 2011 (which BTW is more than a decade ago! Can you believe it?), written and performed by Pomplamoose, a husband-and-wife duo who posts their songs on YouTube. Unlike the numerous cover songs posted on their channel, Bust Your Kneecaps is an original song.
According to Genius, Bust Your Kneecaps was written from the POV of a woman begging (actually, threatening) her lover to stay, as her mafia family will kill him if he leaves her. The song leans into the popular femme fatale trope, making it a popular choice for movie edits.
Using You — Mars Argo (2015)
Whether you've had TikTok for a long time or you're a TikTok newcomer, you'll probably recognize this tune.
Or this.
Or this.
These snippets are from Using You, a song uploaded by Mars Argo in 2011. Like Pomplamoose, Mars Argo was also known for her YouTube channel.
At first glance, the infectious tune jibes with the quirky, twee-cute vibes exuded by the music video. However, the song takes on a more ominous meaning to those who are familiar with Mars Argo. Argo has stated her ex-bandmate and partner at the time, Titanic Sinclair, had abused her, amongst other things. Thankfully, she now has full ownership over her songs and has since moved on to an acting career. 
Bang Bang Bang Bang by the UK alt-pop band Sohodolls first went viral in December 2020 in a trend where users show off their one-of-a-kind family members.
Bang Bang Bang Bang has been used in different types of videos since then. With its slinky beats and diabolical lyrics, it's often categorized as a female manipulator anthem.
I was surprised to learn that the song was released in 2007 by a band formed in 2003, because Bang Bang Bang Bang wouldn't sound so out of place in a Sky Ferreria record or even Charli XCX's Sucker. Clearly, those so-called "indie" bands are always ahead of their time.