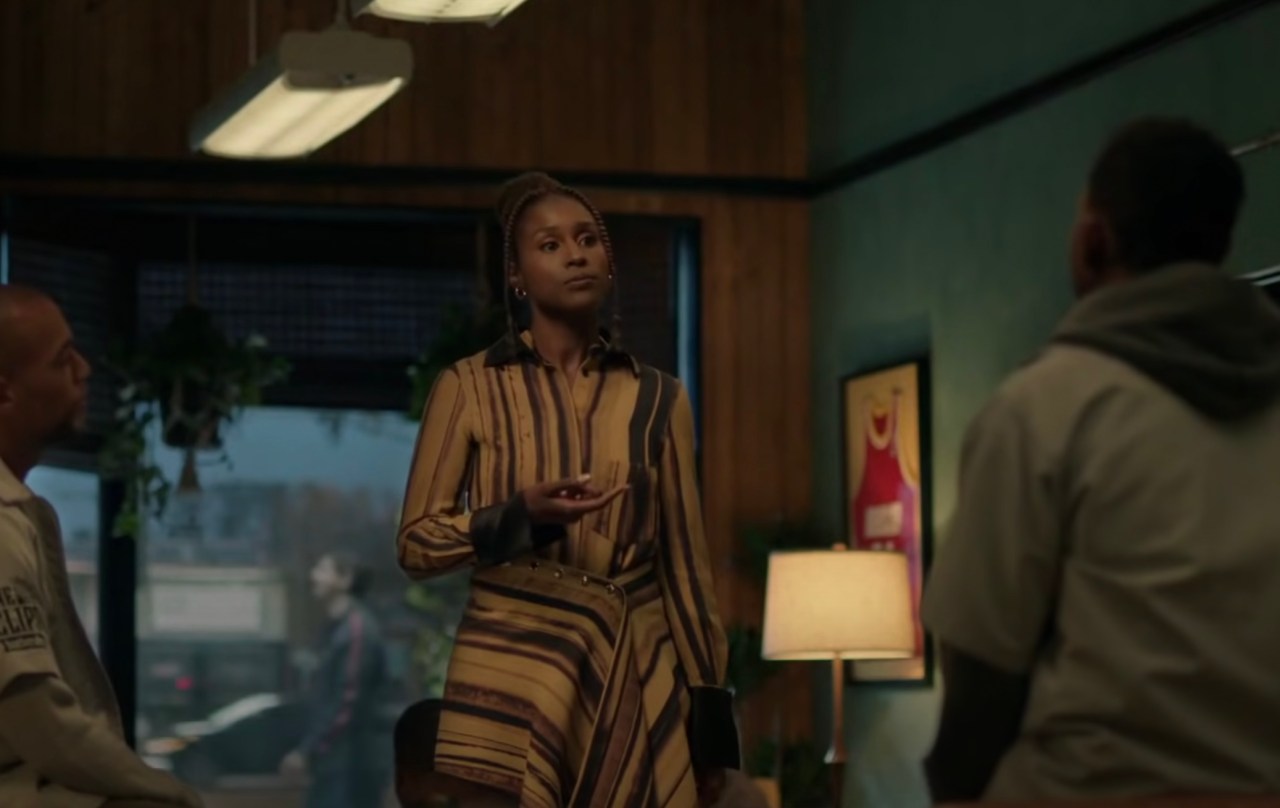 A Thank You Letter To Issa Rae For Giving Us 'Insecure'
I'll never forget the first time I watched the very first episode of the HBO series Insecure. I can remember laughing so hard that I ended up in tears. At that moment, I knew that the show's creator, Issa Rae, was a creative genius. Her work immediately spoke to me in an unforgettable way. For five seasons, she managed to build an incredible world that candidly and unapologetically portrayed young Black women navigating their late twenties to early thirties in ways that I'd never seen before. And it was all kinds of amazing. Insecure wasn't just a show. It was a movement. The highs and lows of moving through adult friendships, finding and losing love, and dealing with the complexities of being Black in and outside of the workplace altogether made for quality storytelling and relatable entertainment.
As a Black woman, it's often rare to see other Black women on television that you can relate to and identify with. And creators like Issa Rae have forever changed the culture by doing so. Through her unforgettable characters, touching and hilarious storylines, and exceptional portrayal of the Black female experience, she's solidified her place in the industry and world of television by paving the way and creating space for others to do the same.
So, dear Issa, I want to say thank you.
Thank you for what you've done for all the Black girls who've had the pleasure of watching Insecure. You are the epitome of Black Girl Magic—through your writing, comedy, boldness, and authenticity, you've helped me see myself in a world that has often made me feel ignored, unseen, and unvalued. Whenever I watched an episode of Insecure, I felt as if I'd had the kind of Black friends I've always wanted but never had. I often saw myself in different moments on screen. Like in scenes when a character was hiding out after an embarrassingly awkward moment, or when another needed a shoulder to cry on after a heartbreak, and even in the simplicity of a character wearing a silk bonnet on her head before bed to protect her hair. You just understood so much.
Thank you for showing me how to laugh at myself and not feel ashamed of it. Sometimes as Black women, we keep our emotions bottled up so we don't cause any problems. But in watching your show, I know that it's 100% okay to laugh at myself sometimes.
Thank you for showing the world that beautiful Black women come in all shades, shapes, and sizes and that we can shine as brightly as we'd like to. We don't have to be someone or something we're not. We don't have to assimilate to make others comfortable. We don't have to tone ourselves down. And we can be free to be who we really are.
Thank you for showing the world how beautiful, complicated, and complex friendships can be. Adult friendships can be hard. And seeing realistic portrayals of the highs and lows in different friendships reminds me that people come in and out of our lives for different reasons and seasons.
Thank you for reminding me that things take time and that there are no quick fixes to getting your life together. Insecure was a reminder that some things simply take time. You don't have to have it all or have everything entirely figured out by age 30. Even when you turn 30, you'll still be figuring different things out along the way, and you'll always be growing too. Perhaps in ways you didn't expect or anticipate.
And thank you for making me feel less alone in the world. As a young Black woman, I feel seen, heard, and appreciated because of what you've gifted to us all. May all the Black girls in the world feel the love you've shared, fill the spaces they're meant to fill, and become more inspired to build and create something great because of you. Thank you for being you, sis.
Thank you.