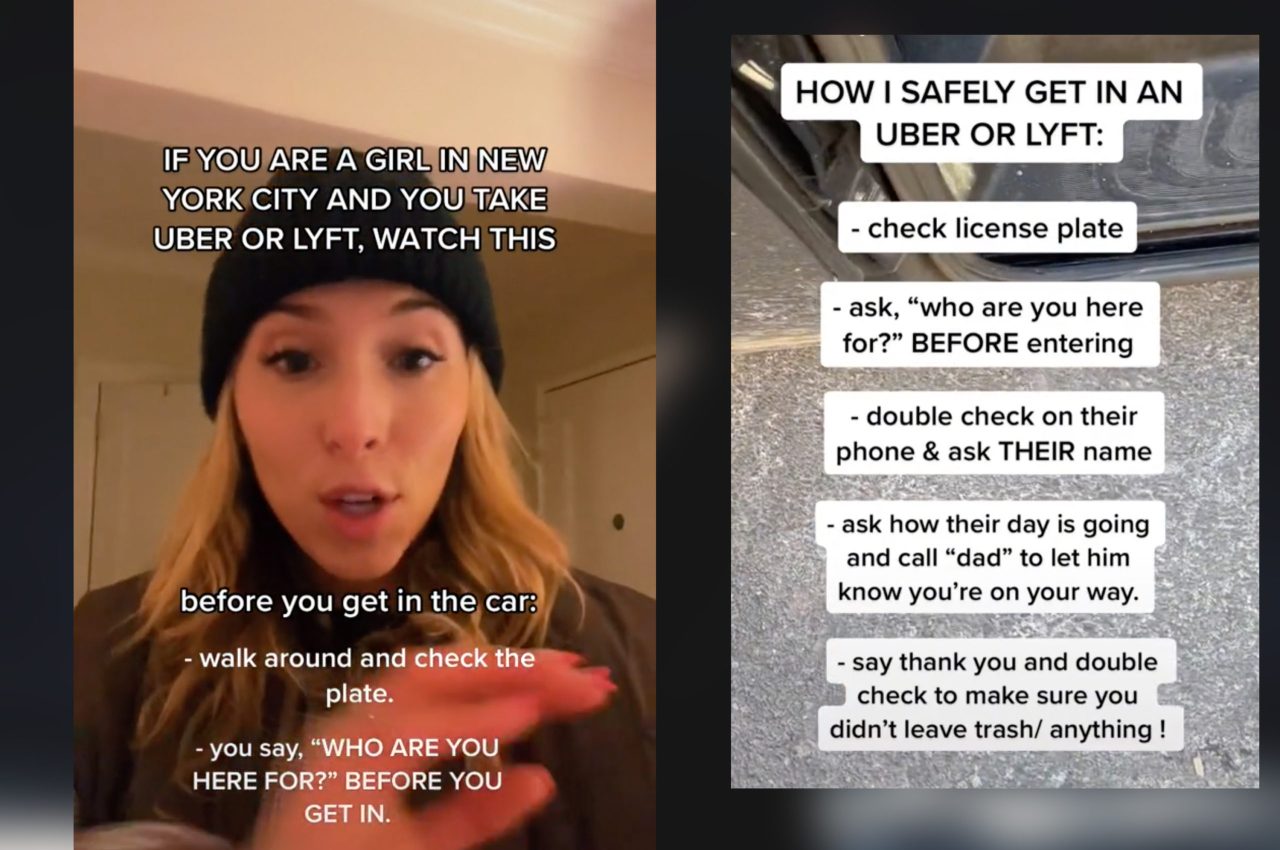 An Unmarked Car Pulled Up And Said They Were Her Uber—Here's How She Got Away
After a scary experience while waiting for her Uber, TikToker @livschreiber has a very important message for women who use rideshares in New York City. "OK, so we all know not to get into a stranger's car, but I just want to reiterate you need to know the license plate of your Uber when you get in it."
Tips That Can Save Your Life
Liv explains to her followers that before you get into any rideshare such as Uber or Lyft, you need to walk around it, check the license plate, and then ask who they are there to pick up. "You do not get into the car without asking them who they're there for and checking the license plate." While her caption is specifically directed to NYC women, her advice can potentially help save anyone in any city or town.
A Bad Situation Avoided
Why is she so passionate about this information? While waiting for an Uber, Liv had a near situation that she was able to dodge because of her smart tips. "I had such a dark feeling. This man was going to take me somewhere. It was very scary," she captioned her video. While her Uber was waiting for her across the street, another car pulled up to her and said, "Hey, are you looking for your Uber or taxi? Get in." The feeling she got made her instantly step back and say no, which could have potentially saved her life. And now she wants to make sure others fully understand the possible threats that lurk with using rideshares; especially as a woman.
It's More Common Than You Might Think
According to CNN Business, Lyft disclosed it received 4,158 reports of sexual assault on its platform between 2017 and 2019. "The company's release shows that among the sexual assault reports it received, 360 were reports of rape. It also reported 10 deaths from physical assaults that occurred on its platform over the three years." So following Liv's tips can help you avoid a terrible or even tragic situation.
Liv is a NYC stylist and digital marketing agency owner with more than 71K followers on TikTok. Her videos highlight living in NYC with tips on living in the Big Apple, marketing and modeling opportunities, style ideas and pop culture.