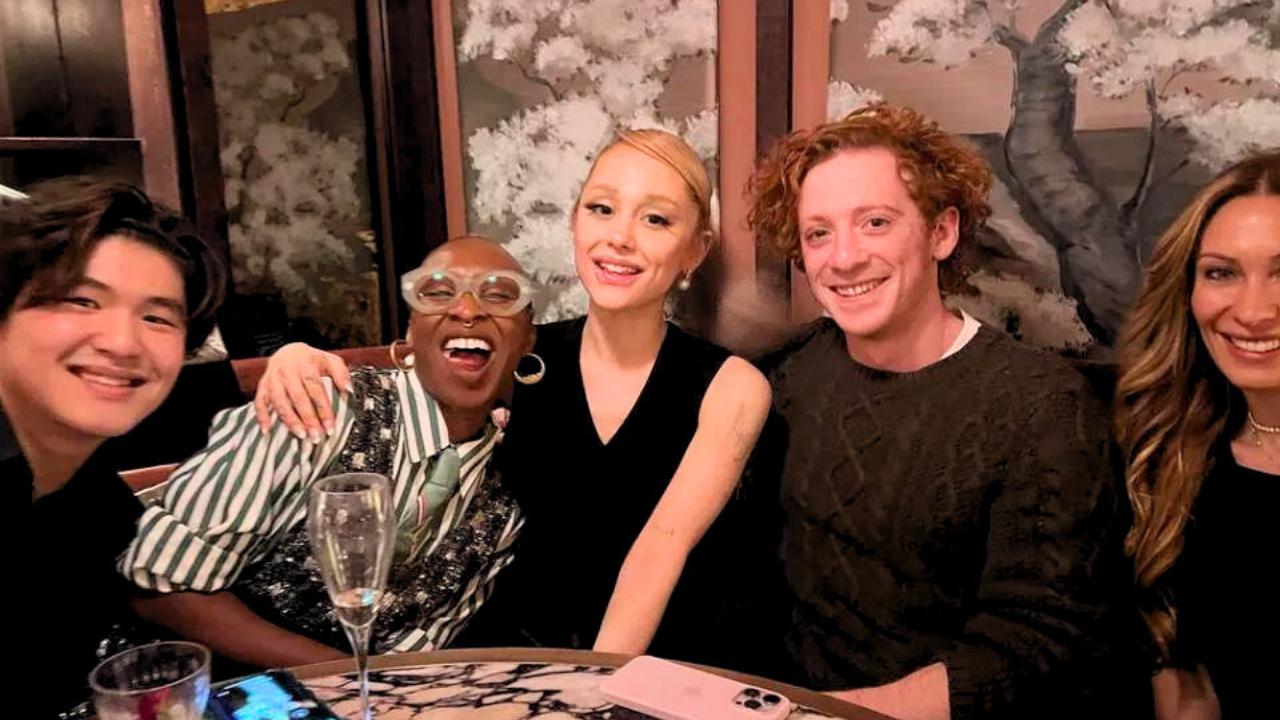 Ariana Grande Dating Wicked Co-Star Ethan Slater Raises Darker Questions About 'Partner Poaching'
Twitter and TikTok have been set ablaze with the news of Ariana Grande having started a relationship with her Wicked co-star, Ethan Slater after her divorce from Dalton Gomez. Although sources close to Slater and Grande claim that their relationship did not begin until their former respective relationships ended, his wife Lilly Jay is speaking out about feeling abandoned.
Slater's wife, Lilly Jay, who recently gave birth to their 11-month-old, is speaking out directly on Grande and Slater's new relationship. As she told Page Six, "Ariana's the story really. Not a girl's girl. My family is just collateral damage." Sources claim that Ariana and Dalton went on double dates with Ethan and Lilly multiple times and were seen out together by cast members. If they were canoodling during these double dates while hiding in plain sight, talk about sadistic duping delight! Despite the denial that no affair occurred on the Wicked set, a source told Daily Mail, "They were sloppy on set. They were seen being all over each other while he was still supposedly happily married to Lilly. They were seen making out at a pub in Hampstead, and they were all over each other at Michelle Yeoh's Oscar party [in March]."
Other sources claim that Ariana Grande apparently hung out with the couple even while they were having an affair and held their baby (again, this is all alleged). Grande also "liked" a Mother's Day post on Instagram that Slater had dedicated to Lilly. Some are unsure how to interpret this: was it an innocent display of support? Or a conniving way to infiltrate their lives? The story sure does give Olivia Munn and John Mulaney vibes: of someone entering the intimate life of a couple, only to later ingratiate themselves into someone's relationship in disturbing ways. But what does it really mean?
Let's Talk About Mate Poaching
The question remains: even if both Ariana and Ethan did wait until their relationships ended, how did they end up in a relationship together so quickly? It's clear the news of their romance triggers deeper questions about morality, integrity, and relationships that goes beyond just them, as a similar type of outrage was also sparked when the news of Olivia Munn and John Mulaney broke out. It raises questions like: what kind of person gets into a relationship so quickly with a man who just left his wife, especially the mother of his newborn child? Most importantly, what kind of husband abandons his family and new baby? Interestingly, research indicates that "partner poachers," both men and women who go out of their way to gain the attention of other people's partners, tend to have darker personality traits – and so do those who allow themselves to be poached. Let's be clear: we're not labeling anyone, celebrity or not. What we are saying is that behavior like this, when it comes from anyone, is not in the realm of normal, empathic behavior and can be harmful and deeply insensitive to others. The news of Ariana and Slater exposes the problematic nature of how we leave and end relationships – and provides a cautionary tale on how to begin new ones more respectfully. And when you listen to Ariana sing, "Break up with your girlfriend, I am bored," next time, please don't take it so literally.