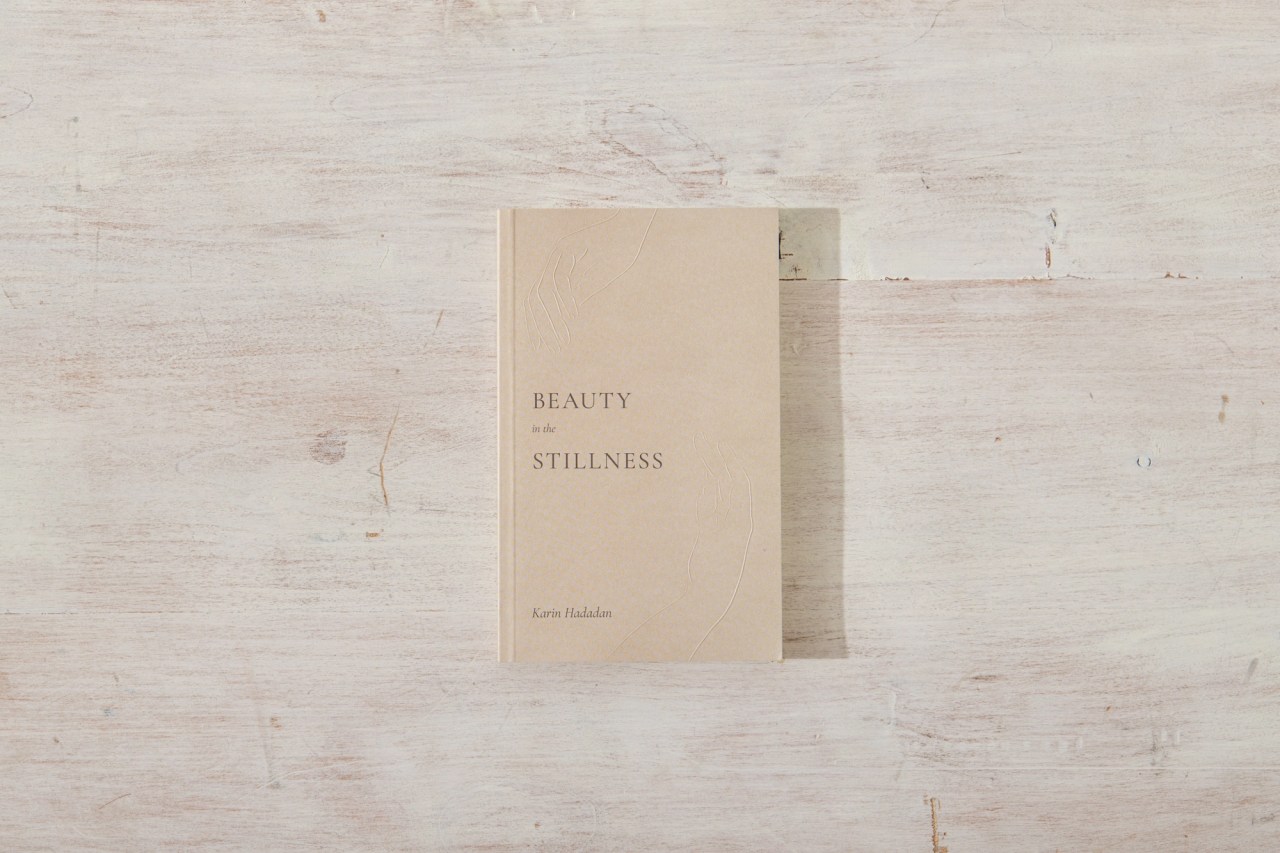 Book Summary: "Beauty in the Stillness" by Karin Hadadan
Book Context
Beauty in the Stillness is personal growth and self-discovery book by Karin Hadadan. Karin has suffered from chronic illness since the age of 14 and her journey to self-healing inspired the book. The book is also inspired by Eckhart Tolle, especially his book The Power of Now and is ideal for readers interested in mindfulness, self-love, healing, and growth.
Summary/Life Lessons
Through poetry and essays, Karin uses personal anecdotes, reflections, and practical advice to help readers connect with their inner selves, overcome past traumas, cultivate self-love and gratitude, and live a more abundant life. Here are some of the most important lessons/insights I took from the book:
Embrace stillness and presence to connect with your inner self and find peace.
Heartbreak can be a catalyst for growth and transformation if you allow yourself to feel and process your emotions.
Self-love is not just about treating yourself to small pleasures, but rather it involves acknowledging and working towards overcoming engrained thoughts and beliefs associated with your past.
Healing is a journey that requires patience, self-compassion, and a willingness to let go of what no longer serves you.
Love is not just an emotion but a choice that requires vulnerability, communication, and commitment.
Growth is an ongoing process of learning, experiencing, cultivating, and letting go that leads to a more abundant life filled with self-discovery and gratitude.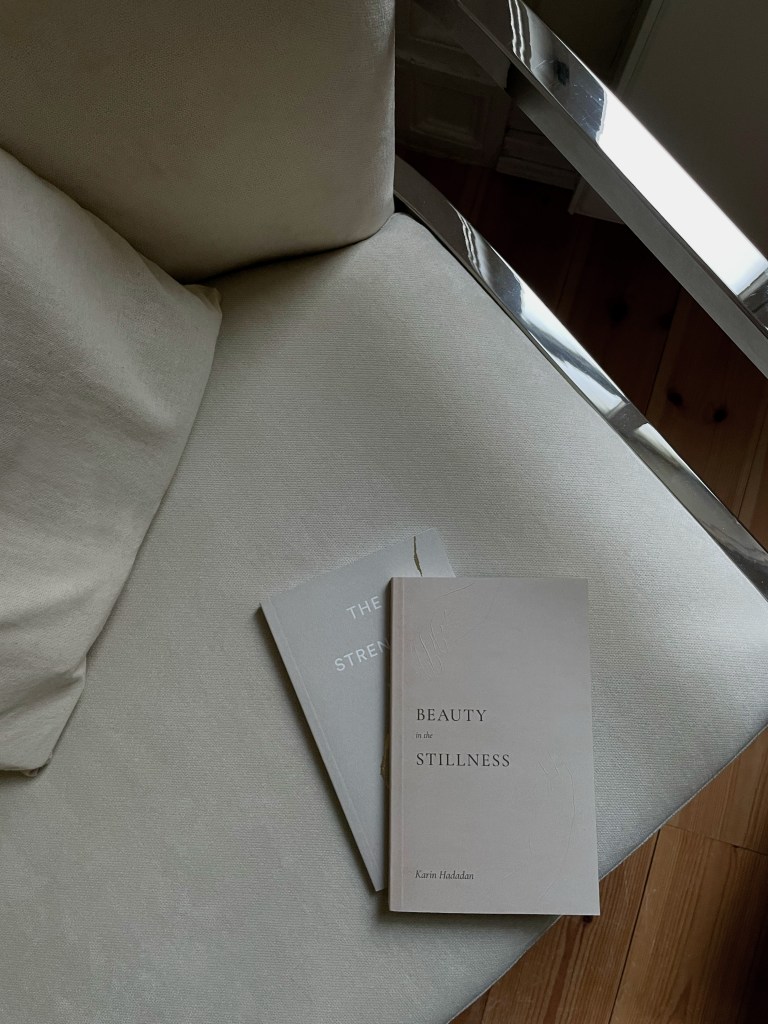 Karin Hadadan Quotes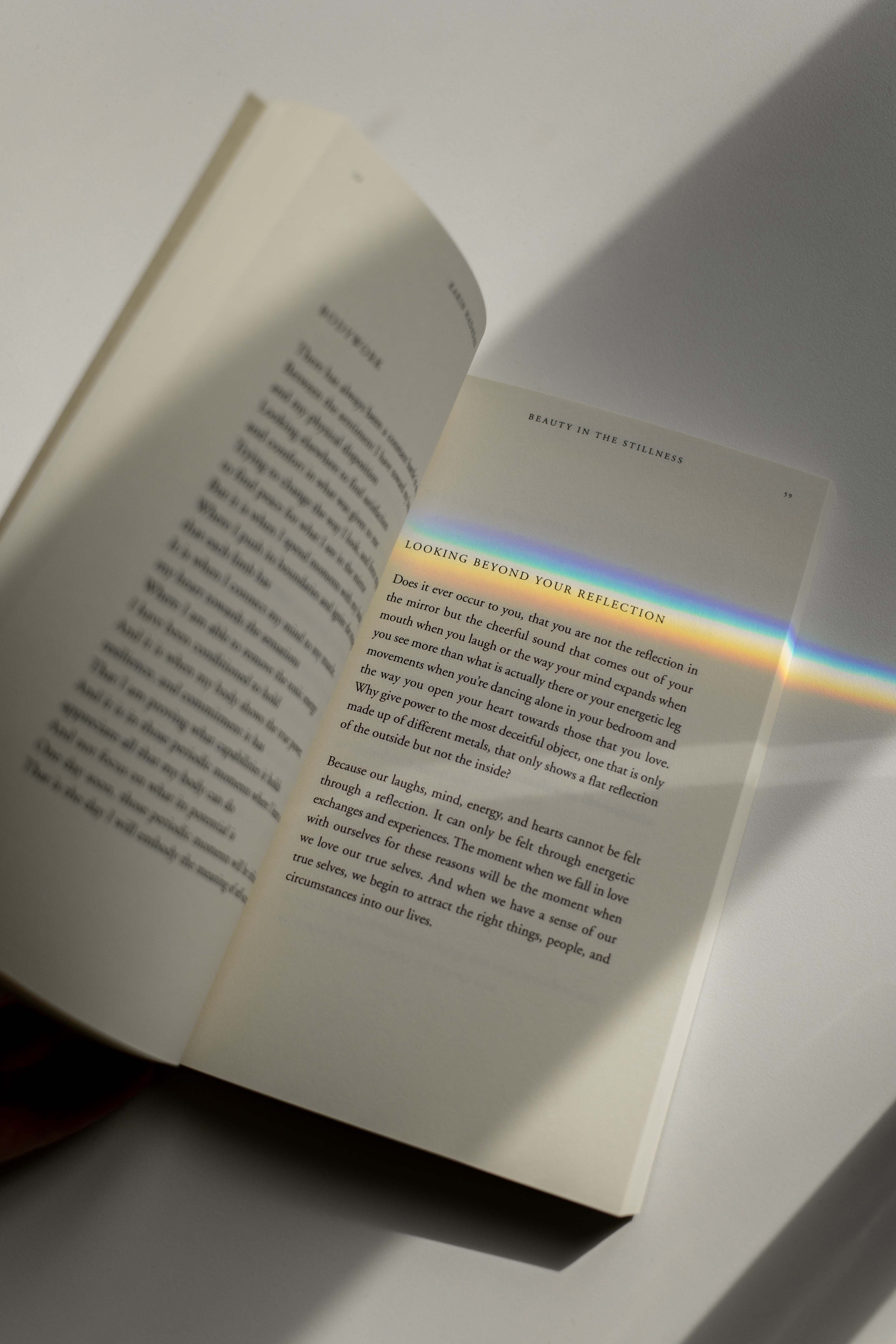 Beauty In Stillness can read at times like a sweet nudge, reminding us that we shouldn't let past regrets or future worries steal our joy, instead, we should cherish and appreciate the beauty of life as it comes to us. These quotes are like our personal cheerleaders, guiding us on a journey towards a richer, self-curated life experience.
The present moment is where life truly exists, and it's up to us to make the most of it.

Karin Hadadan
Heartbreak is not a sign of weakness, but rather a testament to our capacity for love and resilience

Karin Hadadan
True self-love involves acknowledging and working towards overcoming engrained thoughts and beliefs associated with our past.

Karin Hadadan
Allow yourself to just be in solitude, without judgment, without guilt. Unplugging from the world doesn't mean that you are being reclusive, unfriendly or that your progress is interrupted. It is an act of self-love by listening to what your mind and body need in that very moment. Slowing down and merely being with yourself is part of the process of becoming whole again, as it allows you to reflect, realign and rebirth. You must shamelessly give yourself space for it.

Karin Hadadan
We are all capable of creating the life we desire if we are willing to take risks, embrace uncertainty, and trust in ourselves.

Karin Hadadan
Life is not about finding yourself; it's about creating yourself

Karin Hadadan
What if it all worked out? The visions in your mind are brought to reality in a way better than you've imagined? The goals you've been working hard to reach are met? The desire to be acquainted with your ideal partner is fulfilled? Your inner trauma is finally healed and released?

Karin Hadadan
Beauty In Stillness PDF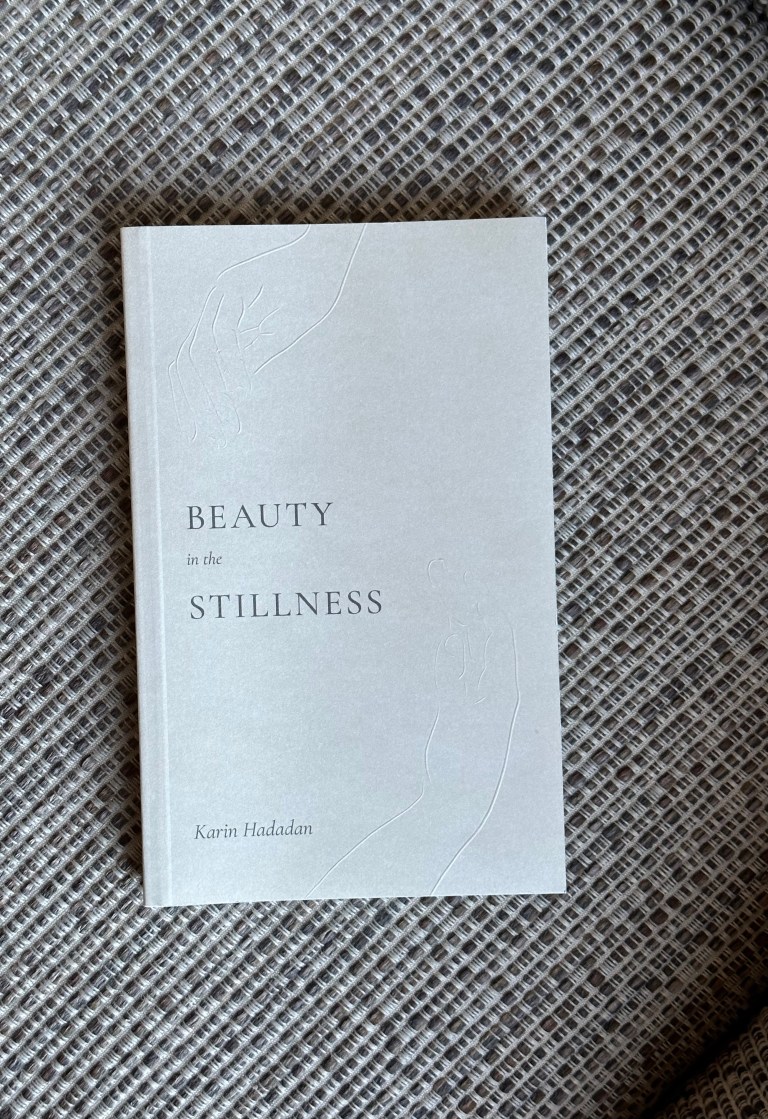 Beauty In The Stillness was published by Thought Catalog Books and the ideal way to read the book is in the physical version of the book available on Shop Catalog. For people interested in the digital version, the PDF or ePub is also available here.
Frequently Asked Questions
Who is Karin Hadadan?
Karin Hadadan is the founder and driving force behind ICI ET NU, a lifestyle brand centered around mindfulness, self-discovery, and wellness. She is also a podcaster and author of the book Beauty in the Stillness. Karin started her career in advertising but found herself unfulfilled and stressed, which led her to recall the lessons of mindfulness she had learned. A transformative trip to Paris and Copenhagen re-ignited her passion for mindfulness.
What social media does Karin have?
Karin is active on TikTok, but her biggest community is on Instagram. Her handle is @icietnu. She also is a guest contributor to this website and you can read her articles on Collective World here.
How do I listen to Karin's podcast? And what is it about?
Karin's podcast is called Lows to Highs and it was launched in February 2022. Tackling everything from self-love to entrepreneurship, and health to relationships, her podcast serves up a warm cup of inspiration, sprinkled with transformative insights for appreciating life's roller coaster ride. You can find it on Spotify here.
When does the audiobook come out?
At the current moment, there is no audio version of Beauty in the Stillness planned. If an audiobook is made it would be released in late 2023 or early 2024 on Audible and Apple Books.
What is the official name of her book?
The full title of Karin Hadadan's book is Beauty in the Stillness. However, sometimes on social media the book is simply referred to as Beauty in Stillness.