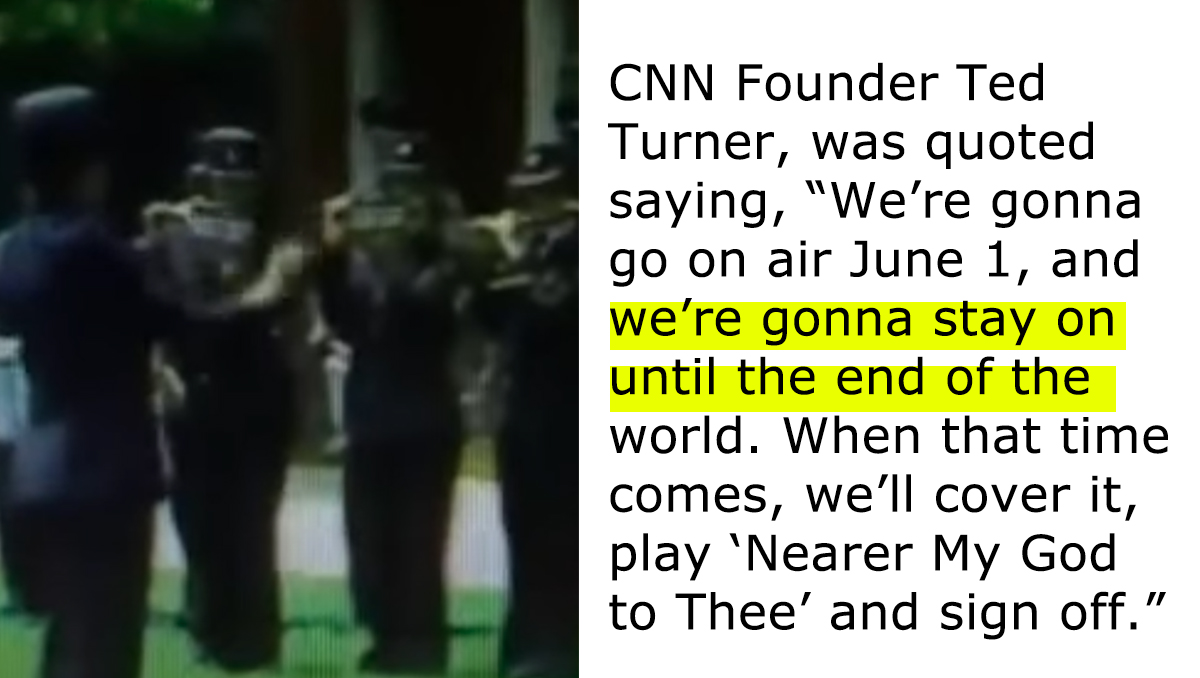 Updated on
CNN Allegedly Had A Video Ready To Play During The 'End Of The World', If That Happens
If you follow @onlysepty, on TikTok, you probably love learning creepy facts. One creepy fact the popular TikTok page has highlighted is that CNN has a video ready for when the end of the world approaches. (Because that's probably what we'll all be doing when the world ends – watching CNN, right?)
The rumors are true – CNN is ready for the end of the world. So ready, in fact, that they have a video just waiting for when that moment arrives. The video was more of an urban legend back in the 80s and 90s, but in 2015 a former intern, Mike Ballaban, leaked the video for the world to see.
CNN Founder Ted Turner, was quoted saying, "We're gonna go on air June 1, and we're gonna stay on until the end of the world. When that time comes, we'll cover it, play 'Nearer My God to Thee' and sign off," according to a LAD Bible article. The entire video is only one minute long and shows a military band in formation playing "Nearer My God to Thee," which was reportedly the last song played on the Titanic.
Called "Turner's Doomsday Video," it was supposed to be held onto until the end of the world was confirmed. "Ballaban said the video was well known at CNN in 2009, although it took some effort to track down," according to the article. Turner was thinking about the end of the world even at CNN's company launch when he said, "Barring satellite problems, we won't be signing off until the world ends," and clearly he meant it.
Curious as to what you'll see on CNN when the world is about to end? Here's Turner's Doomsday video on YouTube.