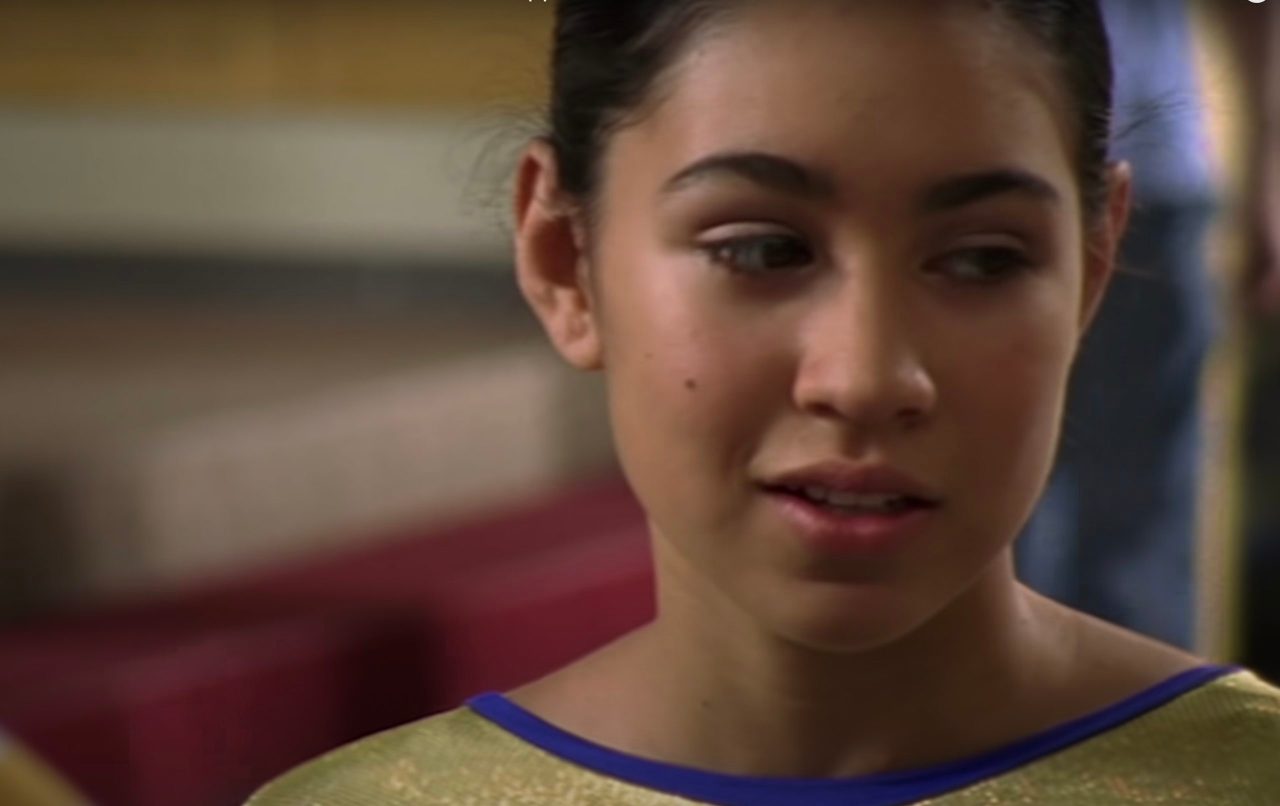 Updated on
Every 'Degrassi: The Next Generation' Fan Knows These Are The 10 Best Episodes Of The Series
HBO is rebooting the Degrassi series, and I can't be more excited. The show was controversial back in the day, but I can tell you that it's the good kind of controversial. In honor of Degrassi's upcoming reboot, let's look back at the 10 best episodes of Degrassi: The Next Generation:
1. When Doves Cry (Season 2, Episodes 1-2)
Child abuse is always hard to discuss and portray on screen, but Degrassi manages to handle the storyline with care. We see the complicated life of abused 14-year-old Craig Manning as he starts high school at Degrassi. His relationship with his dad is heartbreaking to watch on screen, as is his feeling of hopelessness, being stuck in his situation, and finally beautifully finding an out thanks to the supportive adults and friends in his life.
2. Shout (Season 2, Episodes 7-8)
Popular high school student and cheerleader Paige Michalchuk's date with a cute football player from another school turns into a horrible nightmare when Paige is raped by him. Paige's feelings of guilt and anger and pure devastation play across the scene beautifully, tragically. The show makes it clear that Paige is a victim and that things don't just get resolved at the end of the episode. Paige is shown processing what happened to her, and we as viewers see her journey.
3. Tears Are Not Enough (Season 2, Episodes 21-22)
Craig's abusive dad returns, wanting to reconcile with his son. It does not go well and shows the unfortunate cycle of abuse and how people don't just change, not when something as deep as abuse is involved. To complicate matters, his father later dies, and Craig deals with all the mixed emotions that brings. But once again, the show makes it clear that there's no "wrong" or "right" way for him to feel.
4. Pride (Season 3, Episodes 4-5)
Queer characters were rarely seen on screen in the 2000s, and even now, representation is scarce. But Marco Del Rossi was one of the few main queer characters seen on screen, and he wasn't a token character, either. Marco is allowed to be a fully-realized character, and homophobia, while dealt with head on, is not the focal point of his character throughout his run in the series.
5. Whispers To A Scream (Season 3, Episode 8)
We see the struggles of self-harm through the eyes of Ellie Nash, who deals with a father overseas, a mother struggling with alcoholism, and the pressures of high school and an internship. Ellie starts cutting to deal, but things spiral out of control. It all becomes too much, to the point where she realizes she can't do it alone.
6. Accidents Will Happen (Season 3, Episodes 14-15)
This infamous episode on teenage pregnancy and abortion was banned from the US, considered too controversial at the time, but looking back it's easy to see why the show writers approached this topic and the fact that they approached it with care. Manny Santos deals with the emotions that come from discovering her pregnancy, and her ultimate decision to get an abortion isn't seen as "bad" but the right decision for her.
7. Ghost In The Machine (Season 4, Episodes 1-2)
Paige goes to court after her rapist from season 2; unfortunately, he gets off, as too many real life rapists do. This episode shows that rape wasn't just something that happened to Paige for drama and left alone, and yet again it shows how she's allowed to deal with her emotions and process her trauma, continuing to heal alongside her loved ones.
8. Time Stands Still (Season 4, Episodes 7-8)
Bullying is never okay, but what happens when you bully a domestic abuser? The line between bully and victim becomes blurred in one of Degrassi's most famous episodes, along with the topics of school shootings and violence. The culture of violence and its cyclical nature are touched on in this episode through school shooter Rick Murray, and nothing's wrapped up prettily in a bow—everyone is left to deal with the aftermath of the trauma.
9. My Body Is A Cage (Season 10, Episodes 15-16)
Trans characters, unfortunately, are often poorly represented in media, if they are represented at all. And even now, there are few trans protagonists on television. Once again, Degrassi was ahead of its time when season 10 introduced the series' first main trans character, Adam Torres. What's great about Adam's character is that his whole storyline doesn't revolve around him facing transphobia—although this is touched on and shown—but Adam is allowed to be a fully-fleshed character.
10. Bitter Sweet Symphony (Season 12, Episode 31-31)
Depression and suicide are dealt with head on in a frighteningly, bittersweet accuracy for those who have experienced depression, suicidal thoughts, and suicide survivors. The signs of depression are clear, yet it's too easily dismissed as sadness or teenage angst. Perhaps the saddest yet most truthful and perfect ending to this storyline is that it's no one's fault when the depressed character dies—it's seen as what it is: a tragedy, both for the suicide victim and the people involved, and the importance of leaning on others for support.
Degrassi became a cultural phenomenon because it deals with real life issues like these and more. I hope HBO does the series justice in keeping with the heart of the Degrassi franchise: teenagers facing real life and real issues that no one has clear answers to, not even adults, and how that's okay.