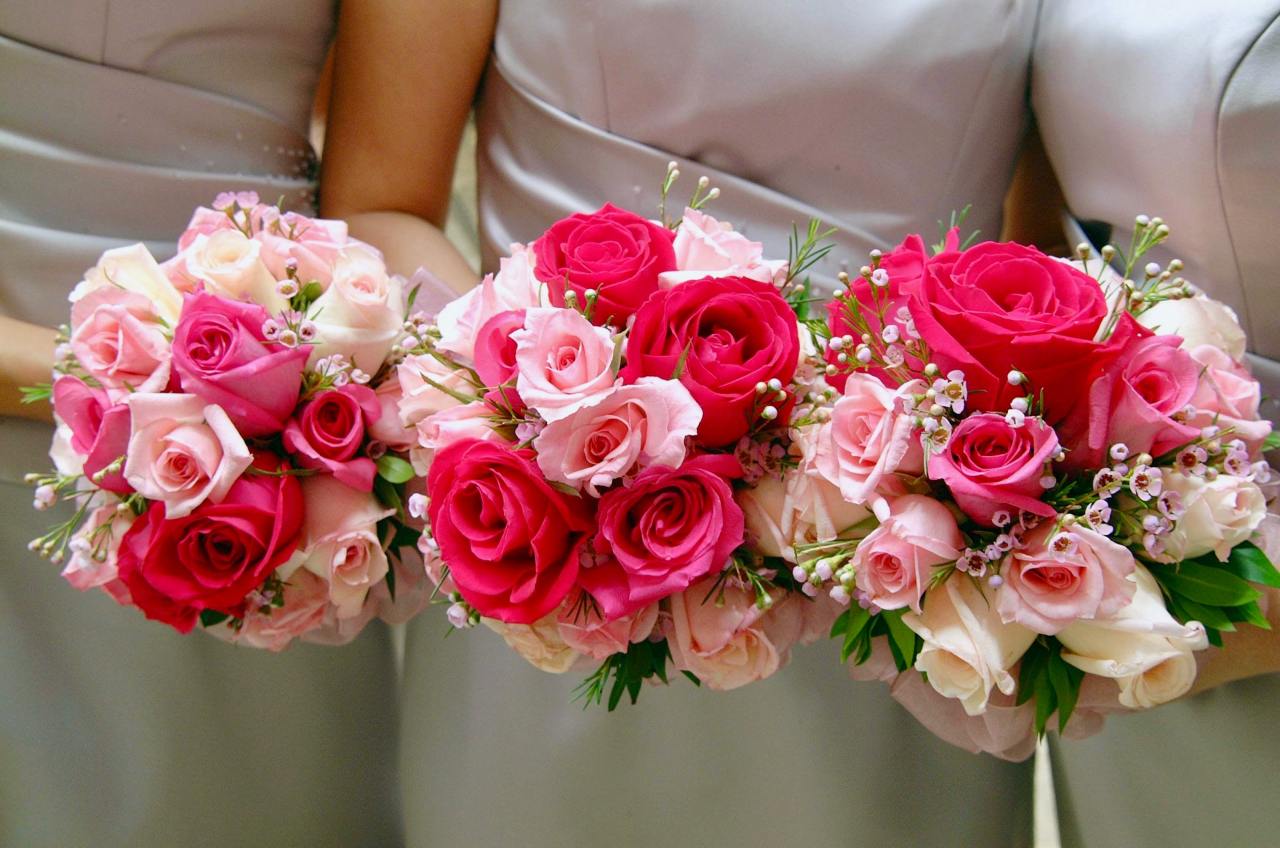 Everything I Wish I Knew Before Becoming A Bridesmaid
Being asked to be a bridesmaid is a very defining time in a friendship. It elevates your bond because your friend is trusting you to be part of their party for their big day. Bridesmaids and maids of honor have important roles in weddings, they help manage and mitigate stress levels for the bride. There are several things I wish I knew when I was a bridesmaid on several occasions. But experience is our best teacher. The major things I wish I knew at the time were to be supportive, read up to be prepared for surprises, dress comfortably, buy comfortable shoes, and not stress out about going to the event single and dateless. Since wedding days are usually stressful for everyone involved, I regret not going in with a positive mindset at the beginning since my nerves were through the roof. Remember to enjoy the moment because this is their big day, so make sure to have a blast.
Be supportive, because your friend is more than likely to be stressed and exhausted from handling tasks, especially if your friend is the type to do everything on their own. Listening to them, encouraging them, and helping them if they need it can make such a difference. Wedding time is stressful, but if you can give just a little helping hand here and there it can make them happier. Allowing them to know they can count on you will make them know you care.
Ask questions and be involved by paying attention. There are many roles to fulfill during the wedding. Try your best to be prepared before the event. Read up on some articles online with others who were first-time bridesmaids. Ask other friends also. Preparing yourself ahead of time could get you feeling a lot more comfortable about the event. You will even be able to handle some surprises that might keep popping up throughout the day.
Dress comfortably because you will be posing in dress shoes for the majority of the day and running around. Get your dress fitted accordingly early on. Let's face it, we may be tempted to eyeball our dress sizes without considering that they might not fit at all. Sizes change with different brands. I know when I got my dress, I thought it was one size, and it turned out I needed to get fitted since my size was in between two sizes. Please get measured by a professional when you are ready to get your dress, usually—bridal shops will do this for you at a small fee. A dress that is professionally fitted will fit like a glove. Just like comfortable dresses are a need, wear comfortable shoes. Buy shoes that fit, and if you're required to wear six-inch heels, please be mindful of your experiences wearing certain shoes. If you've never worn six-inch skinny heels, don't start on the wedding day. Take time to wear those shoes so that they aren't too uncomfortable. There are many comfortable shoes out there which is also another good reason to go to a professional and inquire about comfortable heels. Platforms are great, stylish, and more importantly, they are comfortable. There are a plethora of nice dressy heels that won't make you feel like you're walking a tightrope. Also, bring extra shoes because you will be standing all day. I brought sneakers because I knew my feet would be in pain after ten hours of standing between photoshoots and the ceremony.
And don't stress out if you are single. At one wedding event, I was the only single bridesmaid, but I ended up having a blast afterward. Ironically, the most fun I had was when I was going to weddings alone because I was able to dance, party, and enjoy the experience without worrying about anyone's schedule or fears of dancing. As an extrovert, weddings bring out so much energy in me. But it is understandable if going alone can feel uncomfortable. If you dread that prospect, bring a friend as a plus one. Do not feel discouraged if you have to go alone because you could be surprised.
If you are part of the bridal party, try to keep your drama out of things. This is selfish and not honoring your friend. Do not wear the same color or shade similar to the bride unless they have approved. Don't bail unless there are circumstances that prevent you from going. Yes, it might seem tempting to run away and never look back, but this is their big day.
Finally, enjoy the day. Have fun, sing, dance, and experience the moment. Weddings are a good time to socialize and to catch up with people you haven't seen in a while. You are also showing your support to the people that you love. It is a privilege to be invited to a wedding and to be part of the bridal party, so make sure to honor your friend and show them how happy you are for the next chapter in their life.