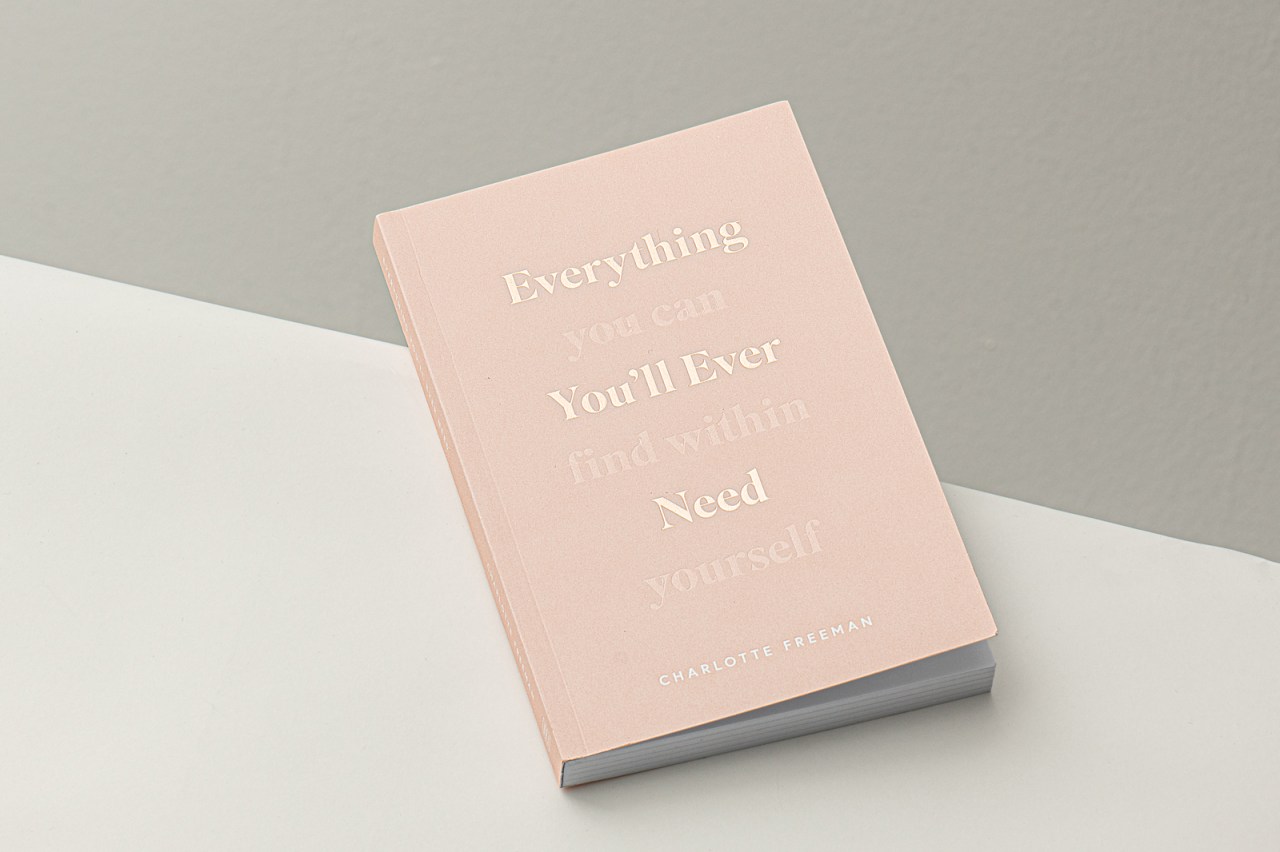 Book Summary: "Everything You'll Ever Need (You Can Find Within Yourself)" by Charlotte Freeman
Everything You'll Ever Need (You Can Find Within Yourself) is a poetry book by Australian author Charlotte Freeman. The book has been described a series of "motivational epiphanies that can apply to everyone no matter where you're at in life."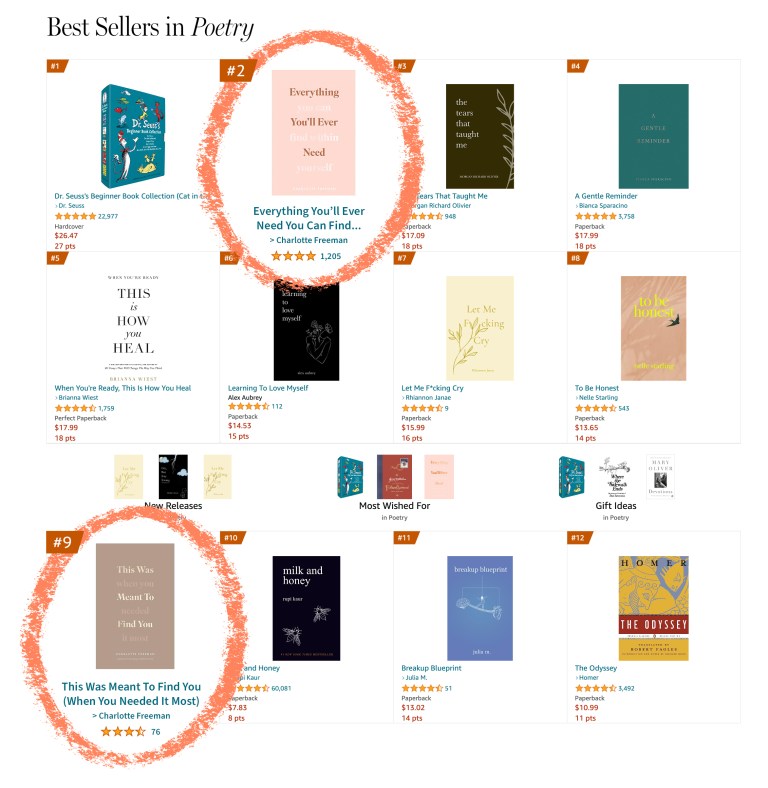 Everything You'll Ever Need also claimed a spot among the best-selling poetry books across the English-speaking world in 2023. In this exploration, we will delve into this significant work, summarizing its central themes, highlighting memorable quotes, and providing insights into the author's background.
Book Summary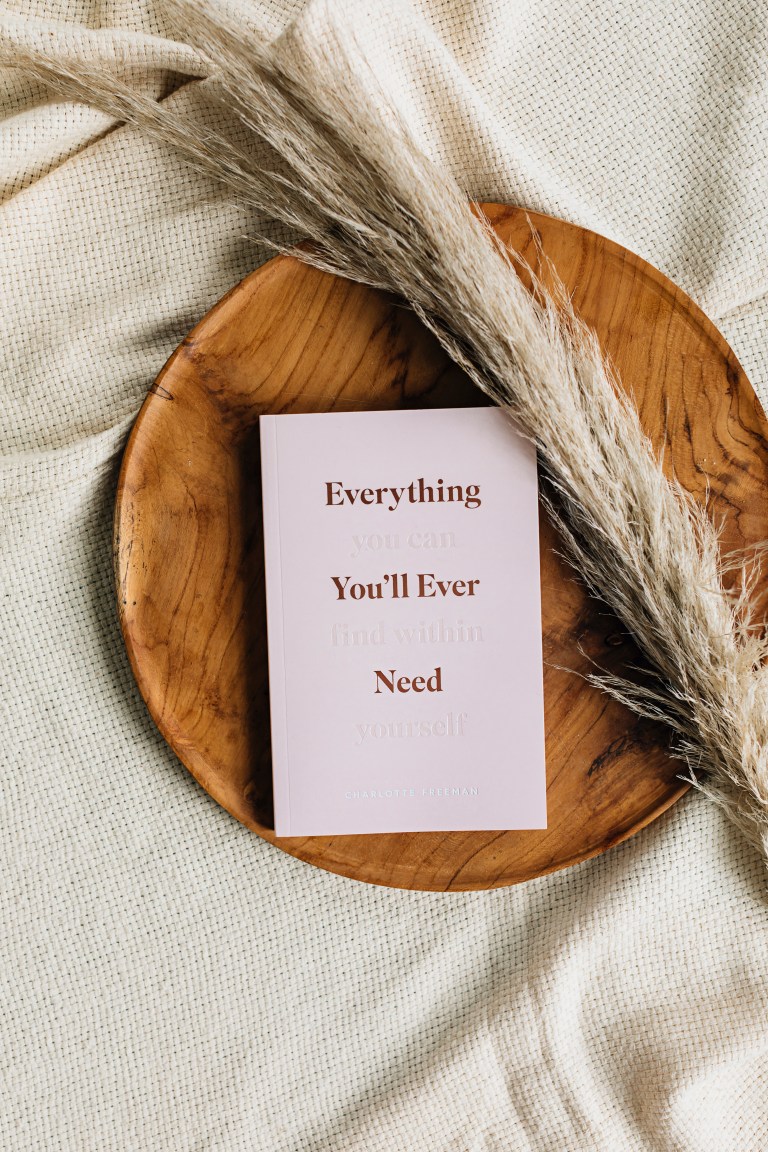 Everything You'll Ever Need takes you on a soul-searching journey. Through heartwarming anecdotes, thoughtful insights, and poetry, Freeman helps us learn to lean into the inner power we all posses.
Some of the major themes of the book explored are:
Self-love and self-acceptance
Overcoming fear and self-doubt
Letting go of toxic relationships and negative influences
Finding purpose and meaning in life
Pursuing your passions and dreams
Embracing change and uncertainty
Mindfulness and living in the present moment
Gratitude and appreciation for the little things in life
Forgiveness and letting go of grudges
The power of positivity and optimism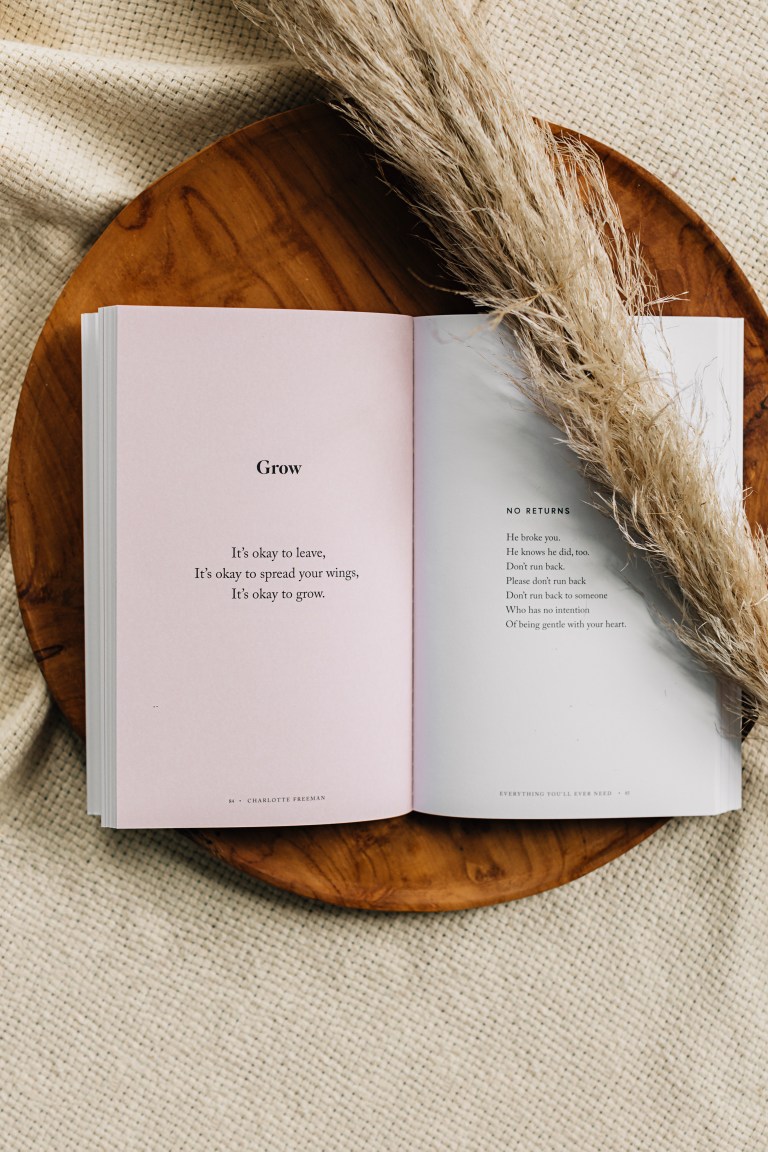 Reading Charlotte Freeman's book, Everything You'll Ever Need, during this time of my life was deeply moving, particularly with the way she illuminated these three themes.
First, self-reliance. Freeman poetically nudges us to uncover our innate potential and abilities. She doesn't advocate for isolation, rather, she inspires us to tap into our inner resilience to face any challenge. Her message? "Believe in yourself and your journey" — we are our greatest allies.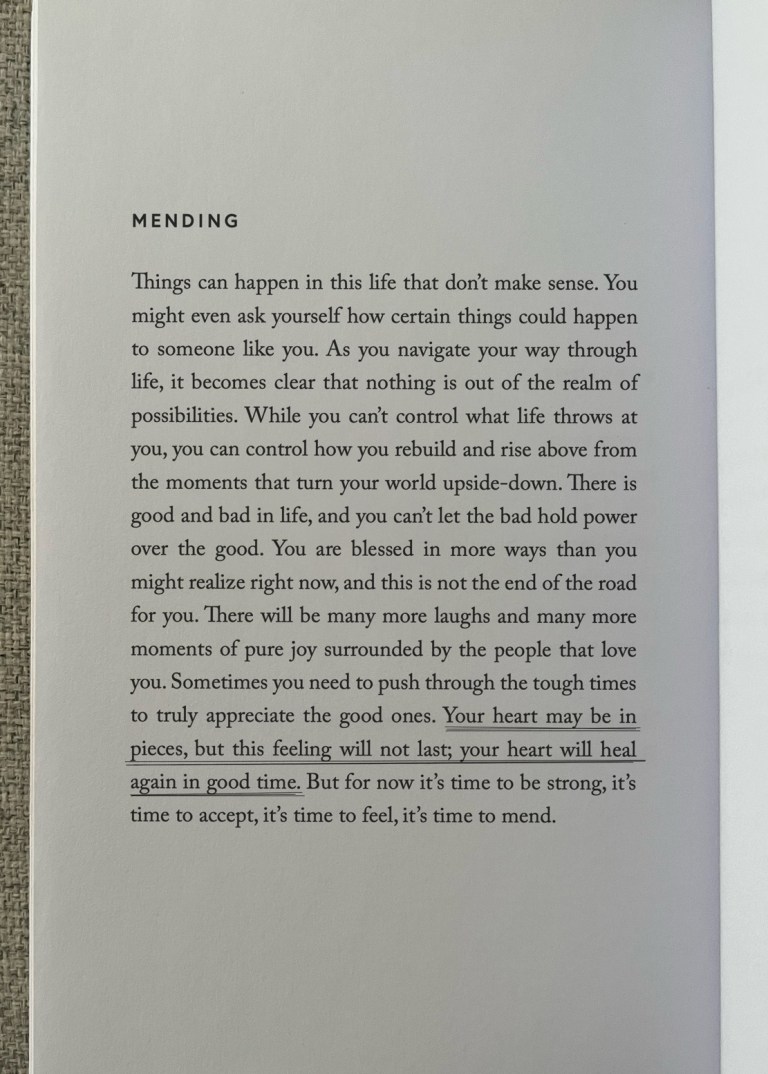 Next, empathy. She implores us to extend our understanding, compassion, and kindness beyond ourselves. We are encouraged to perceive the world through others' eyes and experiences, fostering connection over division. In essence, empathy can bridge our differences and shape a more loving, inclusive world.
Finally, resilience. Freeman reminds us the importance of perseverance in the face of trauma/turbulence. It's not about the trials we face but how we bounce back. She tells us that heartbreaks and setbacks are part and parcel of being human. forward. "Think about it" she writes, "you've gotten through every tough day in your life so far, and this is no different. You're so much stronger than you think you are right now.
Obviously, there is much that can be taken from the book based on your personal journey, but for me right now those themes really stuck out to me.
Book Quotes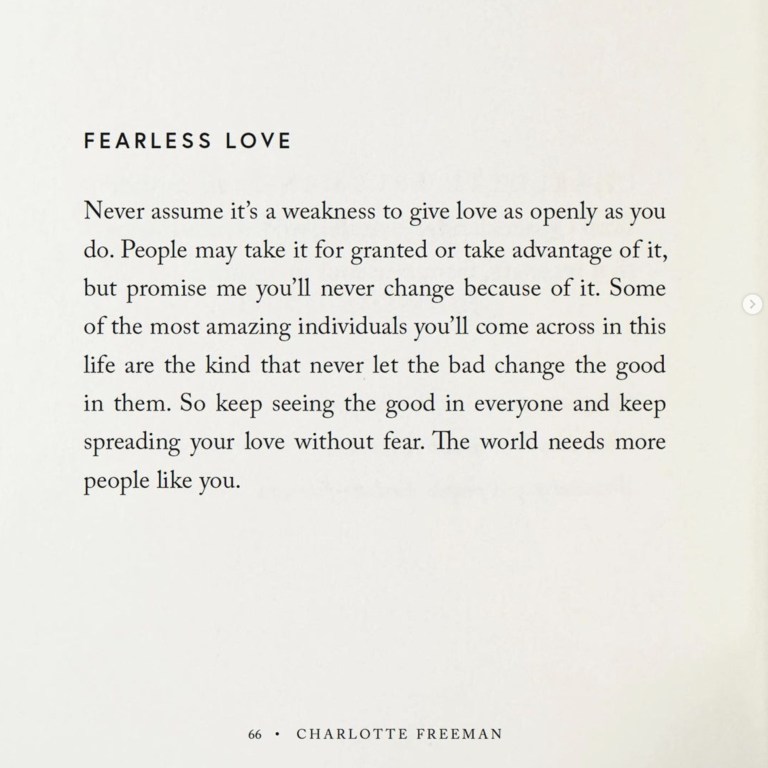 Everything You'll Ever Need has quotes that are inspiring and motivational, with a focus on self-love, resilience, and personal growth. As major figure on Instagram and TikTok, Charlotte writes in a relatable way and almost every page in the book is quotable. Here are some of my favorite passages from the book.
There is nothing more scary or lonely than losing yourself trying to please people that were never meant for you anyway.

Charlotte Freeman, Everything You'll Ever Need You Can Find Within Yourself
Everything you attract is better when you are patient. Everything you attract is better when you trust the timing of your life.

Charlotte Freeman, Everything You'll Ever Need You Can Find Within Yourself
this. It's important to remember that things won't always go the way you want them to, and while you may not have any control over the outcome, you can control how you react to it. Every human on this planet is different, and if you choose to, you can learn so much from understanding why we feel the way we do and why others feel the way they do. Communicate, listen, and learn. Don't forget that others may be suffering, too, just like you are. Maybe they show it and deal with it in their own way, that you don't understand, or maybe they don't show it at all.

Charlotte Freeman, Everything You'll Ever Need You Can Find Within Yourself
Accept the fact that when you grow, sometimes you lose people and that's okay.

Charlotte Freeman, Everything You'll Ever Need You Can Find Within Yourself
When it comes to love, it's not always about how you feel about that person; it's about how that person makes you feel about yourself. You make me feel like me.

Charlotte Freeman, Everything You'll Ever Need You Can Find Within Yourself
How do you know when you've found inner peace? When you stop trying to control the things you know you cannot control, that's how you know.

Charlotte Freeman, Everything You'll Ever Need You Can Find Within Yourself
Take your time healing, as long as you want. Nobody else knows what you've been through. And nobody else can judge you on your healing process.

Charlotte Freeman, Everything You'll Ever Need You Can Find Within Yourself
Let yourself feel before you heal.

Charlotte Freeman, Everything You'll Ever Need You Can Find Within Yourself
Those bad times might always be in your mind, in your memory, or in your heart, but somehow you feel at peace with your past; and the memories that come back don't punch you in the heart like they used to.

Charlotte Freeman, Everything You'll Ever Need You Can Find Within Yourself
Every experience, both the good and the bad, will eventually get you to where you are supposed to be. Every win, every loss and every mistake. Don't be afraid to fuck up, and don't expect success overnight. Get lost, then find yourself over and over again. Work hard, and always remember to enjoy the life you create for yourself.

Charlotte Freeman, Everything You'll Ever Need You Can Find Within Yourself
Everything You'll Ever Need PDF Free
There is an official PDF version of Everything You'll Ever Need by Charlotte Freeman. You can view it here. This free version though is simply a preview of the book. The PDF is on sale for $9.99 at Shop Catalog. There are also other digital versions available, most notably in ePub format via Apple Books. There are pirated versions of the book on sites like Reddit, and VK, but those are illegal and unauthorized versions.
Frequently Asked Questions
Where can I can follow Charlotte Freeman?
Charlotte Freeman is very active on Instagram and TikTok. Her handle on TikTok is @momentaryhappiness and this link brings you to her primary Instagram handle.
Who is Charlotte Freeman?
Born and raised in Queensland, Australia, Charlotte Freeman is a poet and graphic designer whose words have resonated across the world. She is the creator of Momentary Happiness, a platform that initially began in 2013 as a creative outlet and has since flourished into a full-time career and a community of over 750,000 followers.
Charlotte's journey towards this fulfilling career began rather unexpectedly. She graduated with a bachelor's degree in Advertising in 2010. Although she wasn't particularly passionate about advertising, she found herself employed as a dental nurse, working for her father. Comfortable but unfulfilled, Charlotte yearned for more. It was during this period that she started Momentary Happiness on Instagram as a hobby.
From a young age, Charlotte was drawn to writing poetry. When she was 12, her parents supported her passion by enrolling her in a Young Writers Camp. This early encouragement, especially a heartwarming letter from her mother, planted a seed in Charlotte that flourished over the years. The support and understanding that writing is a personal and expressive art form left a lasting impact on her.
In 2015, Charlotte decided to chase her true calling. She left her job and embarked on a new academic journey, studying graphic design full time. The fusion of her love for writing, community building, and graphic design began to pave the way for what Momentary Happiness would become.
In 2020, Charlotte's dream took a significant leap forward as she released her first published poetry book with Thought Catalog and launched an online store for her poetry prints. By combining expressive words with visual aesthetics, she continued to make connections with her audience on a profound level.
How many books has Charlotte Freeman published?
Everything You'll Ever Need was Charlottes first book. In May 2023, she released her second book, This Was Meant To Find You (When You Needed It Most) published by Thought Catlaog Books. So as of 2023, she has two books total.
When will I be able to read Everything You'll Ever Need in my language? When do the translations come out?
There are many translations in the works for Charlotte Freeman's Everything You'll Ever Need (You Can Find Within Yourself) book. However, currently, the only other language in which the book is available, besides English, is Vietnamese. If you are interested in purchasing foreign rights for the book, please contact the licensing team at Thought Catalog Books.
Where can I find the audiobook version Everything You'll Ever Need?
There is an audiobook version of Charlotte's book narrated by Kate Marcion. You can find it on Audible here.