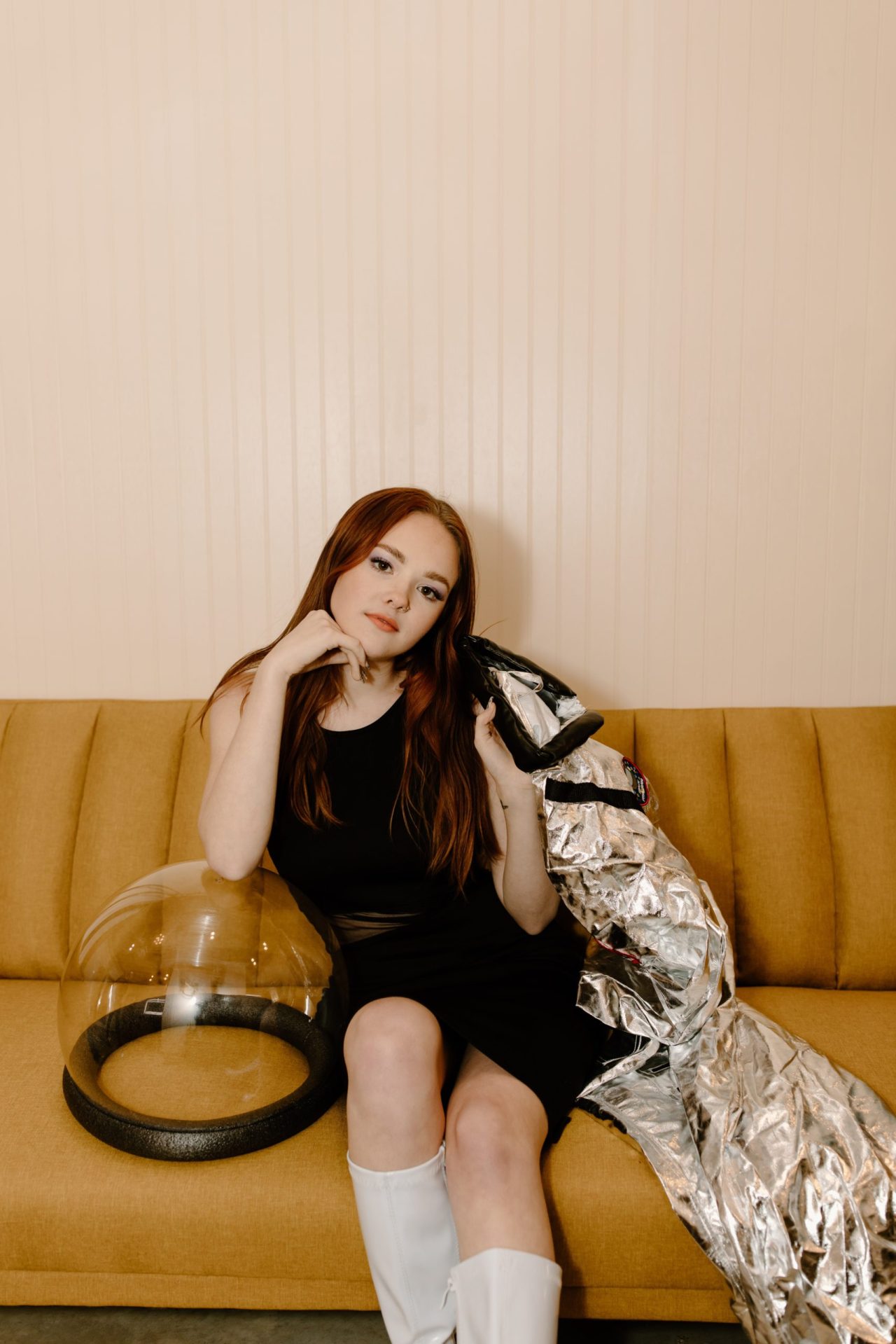 10 Futuristic Fashion Trends For 2021 And Beyond
If you remember Y2K, we were all wondering if and when fashion would change. When we returned to school and work after New Year's, would we all be wearing futuristic fashion? The short answer was: no. Modest cotton t-shirts from The Gap, Levi's jeans, and peacoats still would reign supreme for years. Maybe we all were in denial that a major numerical change in the calendar had happened. Now that we're in 2021, the fashion world is catching up! Did you see the 2021 Met Gala? These looks were so beyond the usual vamped up prom dress, that anybody who was on social media that night was either scarred, inspired, or perhaps a little bit of both, as it seems that there is no turning back now, at least fashion-wise. Read on, for a taste of futuristic fashion that is available now. During covid, we could all use a treat.
1. Covid-friendly holographic jogger pants.
Jazz up your sweatpants routine with these elastic holographic pants. Wear them to class and see everybody's attention problems cured!
2. Full-faced mirrored visor.
Covid has been a long haul thus far, but some people insist that the facial privacy of wearing a mask is liberating in a world in which people stare a lot because of social media. Why not just hide your whole darn face? This full-faced mirrored visor is fashionable, too!
3. Galaxy hat.
For decades, people have been associating the future with space exploration. You might not be rich enough to go into space yet, but this hat is a way to feel the vibe on budget.
4. Future-related humor t-shirt.
In men, women, and youth sizes, now we can all announce that we are from the future. No matter what year it is, a sense of humor is always in!

5. Odd-shaped glasses and sunglasses.
 It's finally hip to be a square again! After 20 years of vintage glasses, we're finally ready to move on to something new. The square isn't a new invention, but on glasses, it's pretty fresh.
6. Draped fabric jumpsuit.
Rent prices have skyrocketed, but fashion prices have dropped in a lot of our lifetimes, so why not drape yourself in fabric? This draped fabric jumpsuit passes the covid comfy test and is loved by all!
7. Shiny mini skater skirt.
With this shiny mini skater skirt, I am dancing into the future! I'm either on my phone now or twirling!
8. 2021 Met Gala-inspired hollow-carved bodysuit.
Is naked in? The final frontier! It's nice to be alive at a time when nobody can outdo us now, fashion-wise. This bodysuit in the promotional picture is worn with something bikini-like, but for the frumpsters, you could wear a shirt and shorts underneath. Or practically anything!
9. Sexy reflective jumpsuit.
This sexy reflective jumpsuit is a modest choice for futuristic fashion. See how covered up I am? Wear a black one to a funeral!
10. Rose gold ring.
Everybody loves a phone in rose gold, and then we want to see rose gold everywhere. How about in jewelry? Critics of the future say we should be disconnected, so there might be one minute a day when I put my phone away, but you can't separate me from spinning my futuristic rose gold ring!