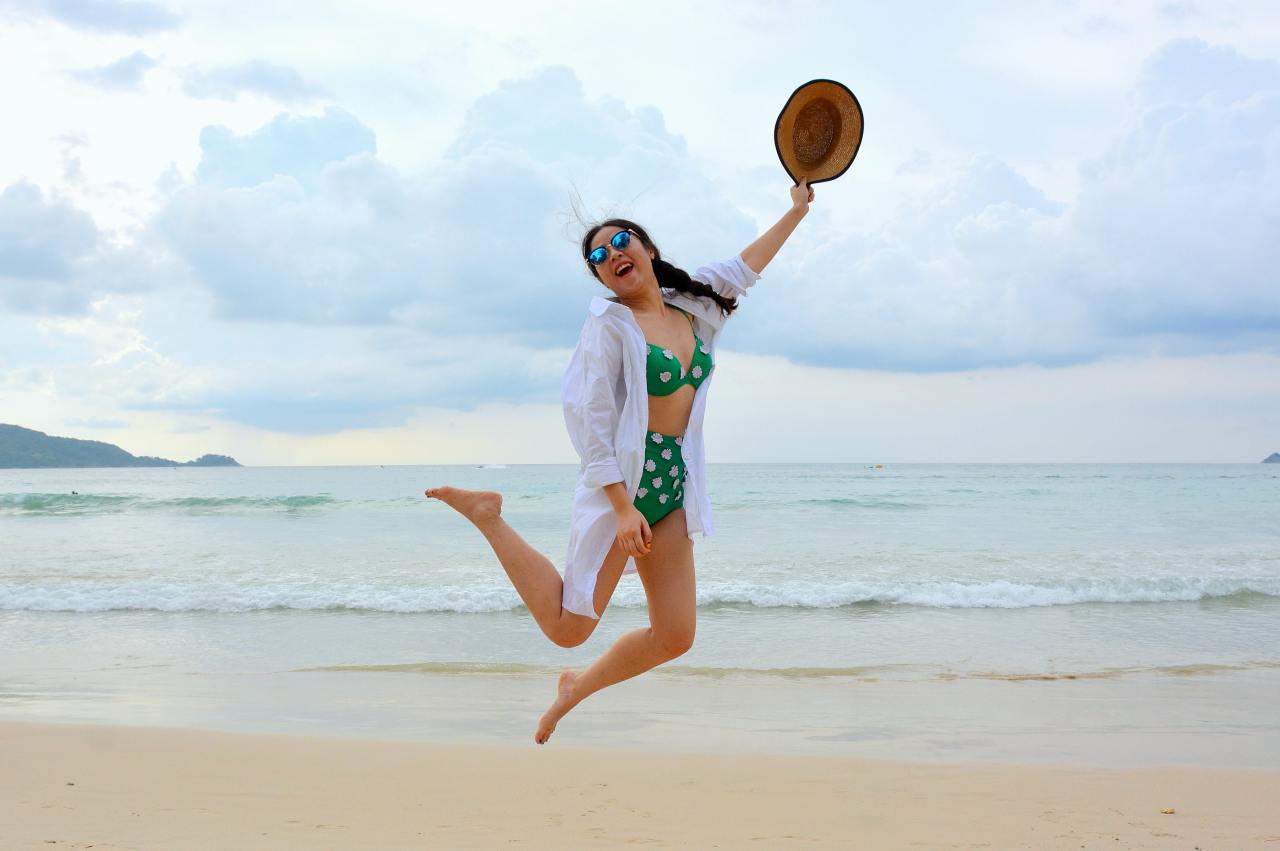 Get Ready For The Warm Weather With These Must-Have Summer Skincare Products
Summer is almost here, and we are so excited to say goodbye to all the winter gear and show off a little skin in summer dresses. We are pleased to be done with the chilling outside wind and indoor heat from causing havoc on our skin. Summer skin is all about "less is more" because you don't want makeup melting down your face, but you also spend more time out in the sun, so you have to keep it protected. Don't forget to hydrate your body and your skin. Most people think that they need to tone down on moisturizing their skin just because it's summer, but that's simply not true. Here are ways to take care of your skin this summer, whether you are a minimalist or maximalist who loves to go all out.
IT Cosmetics CC+ Nude Glow Lightweight Foundation + Glow Serum with SPF 40 and Niacinamide
It Cosmetics has a reputation for making the best color correcting (CC) creams. In fact, it is so popular that they have regular, illuminating, and matte finishes, but if you want a slightly lighter feel with medium coverage, this is your go-to. With the feel of skin tint for glowy skin, this CC+ Nude Glow Lightweight Foundation has SPF 40 to protect you from the sun, niacinamide to brighten and reduce dark spots, and green tea extract to soothe your skin. It is an ideal one-step makeup for those who don't want makeup to feel mask-like because it looks like your real skin but better. It is available in 22 shades, so it won't be a challenge finding your perfect one.
LOLI Beauty Date Nut Brûlée Organic Nourishing Miracle Balm
The name sounds as delicious as it looks and feels. Just because it's summer doesn't mean you need to put your heavier textured balms into hibernation. This uber-hydrating balm is an all-rounder because you can use it to moisturize every part of your body to give you the softest skin of your life. It is a must-have for minimalists as it also works as a cleansing balm to tenderly remove all your makeup. It is gentle enough to use on your baby's diaper rash or your pet's sensitive paws. It has date nut oil, rich in Vitamin C and omega acids to even soothe sunburn and heal scars.
Dr. Dennis Gross Skincare Alpha Beta® Daily Moisturizer
If you are a skincare enthusiast, you must have heard of Dr. Dennis Gross's Extra Strength Daily Peel Pads, which has over 7,000(!!!) reviews on Sephora, and if you are looking for an all-in-one moisturizer to give you more healthy-looking skin, this is a must-have for you. Enriched with alpha-hydroxy acids like glycolic acid and lactic acid, this hydrating moisturizer can reduce fine lines and wrinkles while brightening your dull complexion. Infused with ceramides to strengthen your skin barrier, it also has squalane to deeply nourish your skin without the sticky feel. If you are a fan of dewy-looking skin, you need this for your everyday use, and it is also suitable for sensitive skin.
Solotica Aquarella Lenses
One of the quickest and easiest ways to update your look is using colored contacts. Celebs like Kylie Jenner and iconic makeup artist Huda Kattan of Huda Beauty are fans of these natural-looking lenses, so you don't have to wait till Halloween to try them. Solotica Aquarella Collection is inspired by the Amazonian rainforest, and the colors range from gorgeous greens, bright blues, mesmerizing grays, and seductive browns. The colors combine with your natural color and look like your real eye color, so you don't have to worry about looking strange when you wear them, and they are so comfortable that you won't even feel like you are wearing contacts. A personal favorite is the Dandara Hazel, which works on every eye color and compliments even tan skin. For the most real-looking green eyes, try the Amazonia Green, inspired by the earthy green of the forest that looks stunning on everyone.
Soap and Glory Perfect Zen Bath and Shower Oil
Your face gets all the love with hydration, but you can't forget your body. If you are a fan of luxurious smells, you need to get your hands on Soap and Glory's Perfect Zen Bath and Shower Oil because you can use it in the shower for the softest skin in the yummy smell of lavender and tonka bean. Those who are a bit lazy to moisturize their entire body after a shower (which you shouldn't be skipping), this oil is an easy one-step to cleansing and hydrating. You can also use a few drops in a warm bath to wind down at the end of the day. It will give you the best sleep of your life.
CeraVe Moisturizing Cream
CeraVe has been a fan favorite for years because this no-nonsense brand is all about delivering what it promises. Created by dermatologists, this moisturizing cream is perfect for all skin types- even those with eczema and extra-sensitive skin. Infused with hyaluronic acid and ceramides, it provides 24-hour hydration without the sticky feel. Your skin feels hydrated and is protected after every use. If you aren't a fan of smells, this fragrance-free cream can be used all year round on your face and body for the extra boost of hydration. No wonder it has already won so many skincare awards.
Stream2Sea Mineral Sunscreen
Summer means more time outside, so even if your moisturizer or makeup has sunscreen, it is essential to add an extra layer of SPF because your skin will thank you later. Steam2Sea makes a range of reef-safe and biodegradable sunscreen products, showing your sense of responsibility towards the planet while protecting yourself. Every Day Tint Mineral Sunscreen is excellent because it has a neutral tint that works on all skin tones without looking ashy and is infused with antioxidants like turmeric, green tea, and aloe to protect you from free radicals. This vegan sunscreen is cruelty-free and completely safe for sensitive skin. Don't forget the skin on your lips because even that can sustain sun damage, invest in their Naturally Naked Sun Protect Lip Balm with SPF 30 for an even more beautiful smile.