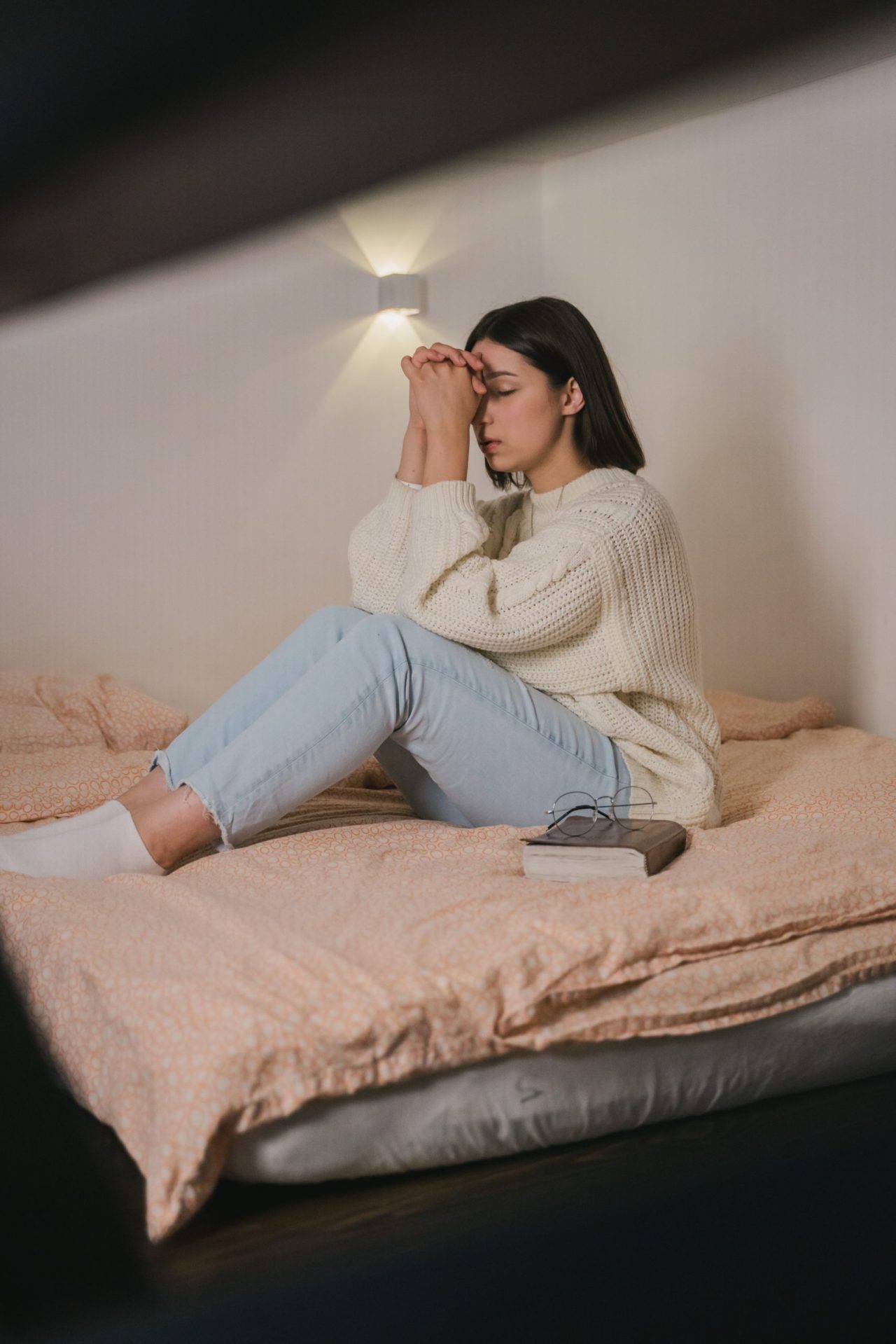 God Will Always Hold Space For Your Grief
As God's people, too many seem to be incredibly uncomfortable with the idea of letting someone sit in their grief. There's always someone willing and waiting to pass out their cookie cutter "christianese" advice to rush along your pain. But that's awfully presumptive of us to try to dole out biblical advice to chase away someone's grief, when we serve a God who counts every tear, knows no end, is in no rush, and himself wept.
We've heard all the scriptures on counting it all joy when you go through various trials and that IS biblical. But is that something you can impose on another in their grief journey, when they haven't walked through the dark holding God's hand for long enough to believe it themselves? It shouldn't be. I'll never forget when my daughter was in the hospital and severely sick. My husband was deployed, and I wasn't sure if she was going to come out of the hospital and a "Christian acquaintance" callously told me, following a tear-filled lament about if my child was going to be okay or even live through her illness, "Come on sister, count it all joy."
Ummm, I'm sorry, what? Of all the times to whip out your christianese and slap it on a situation, this was it and I'm the lucky one?
The thing about throwing these Bible verses around like hand grenades to make people feel bad for their pain, their loss, and their tragedies is that you're weaponizing a faith that will end up being the only thing that sees them through. The Bible is living and active and powerful. But the way that people who are not close to the heart of God can misuse it is scary, quite frankly. Imagine someone loses their child and is told, "How blessed are you to share with the suffering of the Lord, as He lost His only child too." Is it in the Bible? Yes, but you can't disassociate the Word of God from the Heart of God and expect it to have the same power.
Context matters. When Lazarus died, Jesus didn't rebuke his sisters for their pain. The Bible says when Jesus saw Mary weeping, He was deeply moved in His spirit and troubled. In Matthew 14:13, Jesus withdrew from people as he mourned the death of his cousin John. In Matthew 26:38, Jesus was deeply grieving his own upcoming death.
He KNEW he would raise Lazarus from the dead in a matter of minutes following his sister's tears over his passing. He KNEW his cousin was alive in Heaven and He would soon join him. Jesus KNEW that He would be resurrected. Still, knowing exactly how beautiful and perfect the Heaven that was waiting for him was, did not stop Jesus from grieving over death and people's pain.
If you've ever felt rushed through your grief by a fellow believer, please know that you serve a Jesus who will let you cry at His feet. He doesn't expect you to just be okay and count it all joy tomorrow.
There is a deep and sacred faith walk that those who grieve must go through and if at the end of all the suffering, they can say "I will still serve you. You are still good." Then that is not a process that can or should be hurried along by anyone, because that is a faith tried by fire and worth its weight in gold.