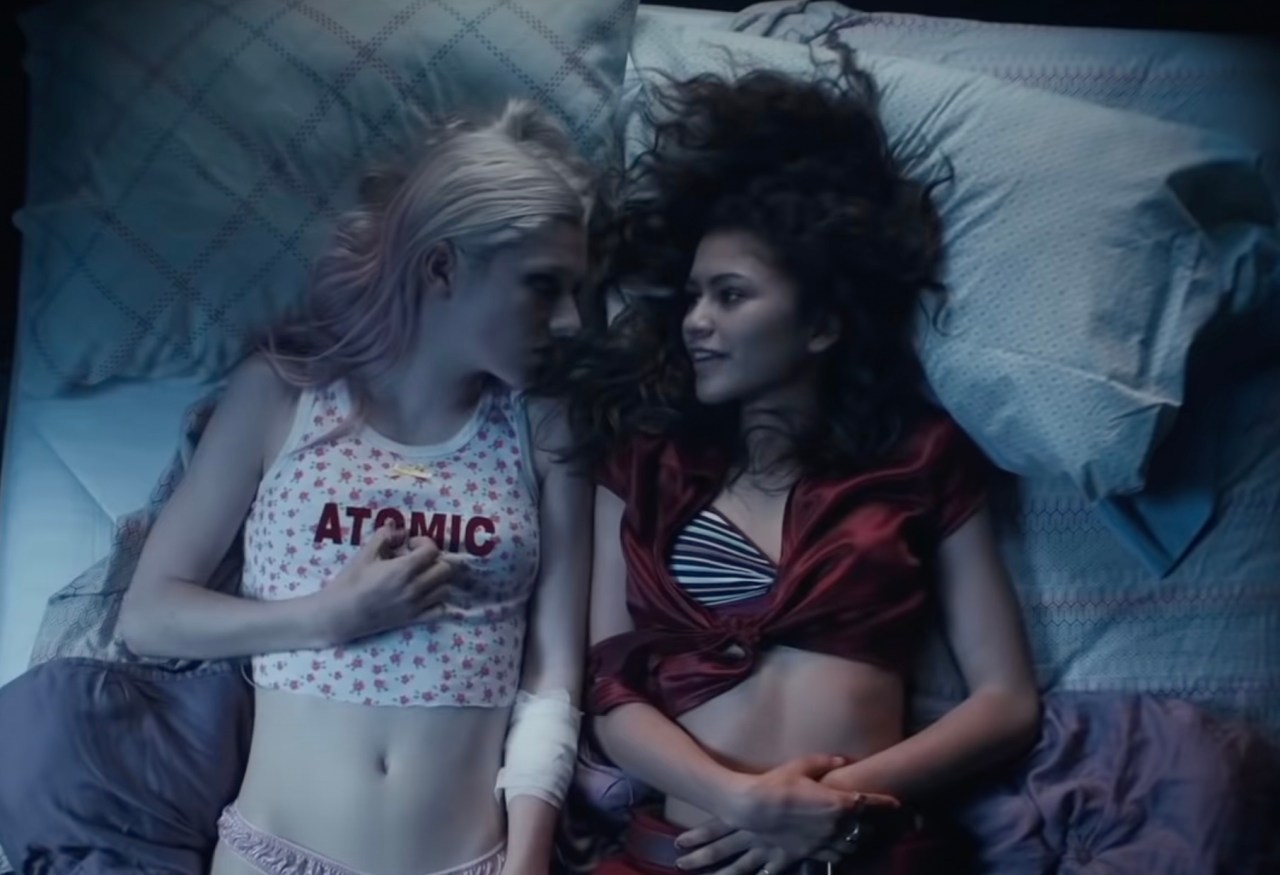 Here's How HBO's Most-Viewed Show Also Became Its Most Hated
HBO's Euphoria is a story that revolves around the lives of high school kids of East Highland. It is a story about love, loss, obsession, and addiction. The teen drama series, created by Sam Levinson, first aired in 2019, is now in the middle of a very promising season two and was renewed for another one on February 4.
It started off by establishing who at the time seemed to be our protagonist, Rue Bennett, played by Zendaya (for which she also won an Emmy for Outstanding Lead Actress in a Drama Series and became the youngest actor to do so), a drug addict who has recently been released from the rehab after surviving a nearly-fatal overdose. From there, the show takes off in multiple different directions covering the lives of Rue's friends—Cassie (Sydney Sweeney), Lexi (Maude Apatow), Maddy (Alexa Demie), Nate (Jacob Elordi), Kat (Barbie Ferreira) and more—and her love interest Jules (Hunter Schafer), a new trans girl in the town.
The show was recently criticized by Drug Abuse Resistance Education (D.A.R.E), an anti-drug organization. "It is unfortunate that HBO, social media, television program reviewers, and paid advertising have chosen to refer to the show as 'groundbreaking', rather than recognizing the potential negative consequences on school-age children who today face unparalleled risks and mental health challenges," D.A.R.E. said in a statement.
This is not the first time a show has been under the lens. In the Season 1 finale of Netflix's 13 Reasons Why, Hannah Baker (Katherine Langford), another high school kid, slits her wrists in a bathtub and kills herself. Honestly, that scene was not easy to watch. Euphoria, as an entire series, is not easy to watch, which is why Zendaya also issued a warning on her social media channels saying that Season 2 especially is for mature audiences only.
D.A.R.E. stated that Euphoria glorifies drug use, addiction, anonymous sex, violence, and other destructive behaviors. But does it really? How is it even possible to glorify someone who has probably hit rock bottom in their life?
In the fourth episode of the second season, we see Rue struggling mentally after Jules tried to make her jealous while flirting with Elliot (Domnic Fike). We see her trying to self-harm by mixing Class A narcotics with alcohol, which could potentially kill her. We see her missing her dead father as she clenches the blazer of guest star Labrinth while hugging him during his performance at the altar of a church—all of which is in her head as she trips on more drugs.
In counter to D.A.R.E.'s statement, Zendaya said that the show is not a "mortal tale" and does not tell anyone how to live or not to live their lives. If anything, it helps people feel a little bit less alone in their experience and their pain. The subject matter of the show does not exactly paint a pretty picture of the world but a picture that needed to be seen and heard.
Levinson himself was an addict and said that he spent the majority of his teenage years in and out of hospitals, rehabs, and halfway houses. He sees a younger him in Rue and it would only be fair to assume that others might too.
The same episode, which drew 3.2 million viewers across three linear airings on HBO and streams on HBO Max, also showed Cassie's obsession with her best friend's ex-boyfriend, Nate. How she gets drunk out of her mind, caught up between wanting a stable relationship with him and knowing full well that she might never get what she wants.
In a recent episode, Rue, unable to pay her debt to a drug dealer Laurie, faces consequences far worse than any high-schooler can imagine. That is not glorifying addiction, that is showing what addiction can do to a teenager. The explicitness of the show is not its downside but a window to the world of abuse and addiction.
Euphoria is a story about people and their lives, and how these lives are beyond books and grades and school. It is a story about kids raised with an absent father and a mother who never has an empty wine glass; about a young girl who found her sister almost dead on the bathroom floor; about a boy who had nothing growing up and resorted to being a dealer; about a girl struggling to find herself in a world of perfect shapes and sizes of bodies.
The first time I ever saw such explicit drug abuse was in the movie Requiem for a Dream (2000), which showed how addiction did irreversible damage to lives; how love and family meant nothing compared to a shot of heroin. It has been 22 years since then, but the narrative still remains the same.