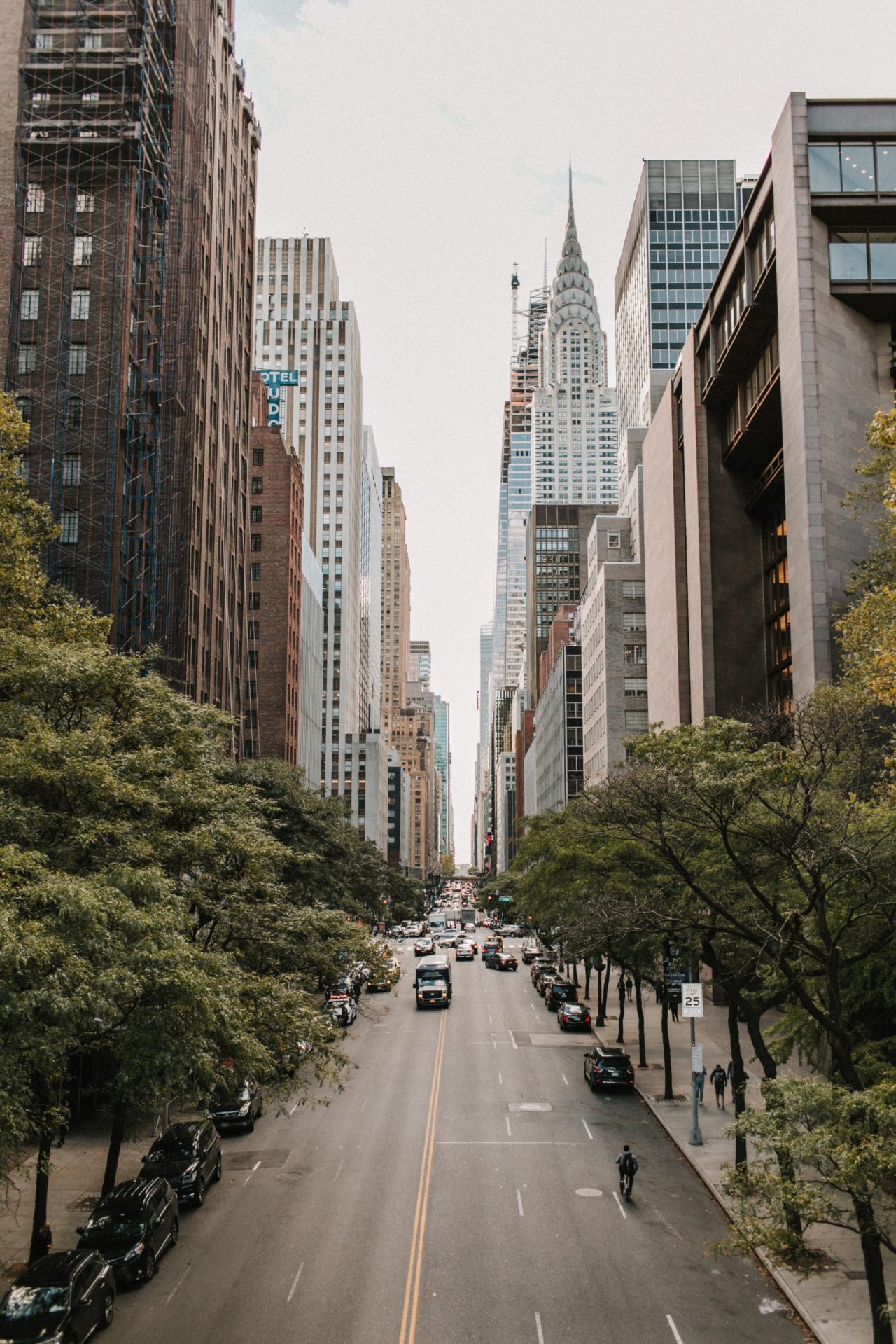 Here's Why New York Fashion Week Was More Important Than Ever This Year
Fashion Week triumphantly returned to New York City on September 5th and ended on September 12th, filling our timeline with haute couture, luxury, and a dash of glamour. It gave us a moment to transport ourselves into the world of the stars where we had access to view the runway shows. After a year of coordinating loungewear and not having to worry much about wardrobe, this week was a reminder that we could still plan to wear something new; we could once again care about our wardrobe and the way we looked. It felt surreal, and it allowed me to reflect on the importance of social media. I did not expect the impact that this moment would have for me, that I would experience a tinge of hope that some normalcy could come soon. Seeing New York City hosting such a big event showed the resilience of the city and the passion that New Yorkers have.
Although I did not attend, it was refreshing seeing people I follow as well as celebrities updating social media and keeping us all in the loop. As I clicked on stories and swiped to see some of the reels, it made me feel like one of the celebrities at the event. Social media made it somewhat open to the public as well by viewing the shows virtually once more. Seeing how many people posted on their timelines made it feel like I was living vicariously through them, which had a different tone compared to last year. I watched some runway clips, after-party events, and the best selfies from around the city. New York City seemed vibrant during the reels, stories, and filtered posts. NYFW was an escape; watching the couture dresses, the artistry behind the pieces, and the models proudly strut down the runaway made it entertaining. I enjoyed every moment of it. Friends managed to catch glimpses of the exclusive shows, and it made the world seem normal temporarily.
During the last year, my only motivation for wardrobe coordination came from determining which t-shirt paired well with my old jeans or sweats for loungewear. I haven't been shopping in two or three years and it didn't dawn on me until this week when I saw the clothes people I know were wearing as they posted at exclusive events just a few miles away from me. Clothes are not a big deal for me, but I felt somewhat inspired to buy new sneakers after five years. Sometimes it's okay to treat ourselves.
My priorities for the last few years have been more focused on purchasing practical things and not as much on the material. However, seeing the updates on Fashion Week uplifted me, if only briefly, because it reminded me that sometimes we should treat ourselves practically without going overboard. Not everyone can afford Oscar de la Renta, Balenciaga, or Chanel, but it might be time to get rid of that old t-shirt or those worn-out sneakers and get something new.
This moment also gave me a sense of motivation to focus a little more on self-care, even if it meant viewing a show from my phone. The shows made me appreciate the city I live in. It also brought me back to 2018 and 2019 when people were crowding the streets during a rush-hour commute, the tourists stopping everyone to ask for directions, New Yorkers sprinting through 42nd street while others window shopped around Times Square, the endless selfie sticks I'd see around 59th street. Strange to think that we experienced this just a few years ago. It made me nostalgic but appreciative that I was able to live through those moments, even if at that time they did not mean much to me. Just a few years ago, I was in the excitement, watching and viewing even if it was only from a distance as I tried to commute back home from the city. Now I can go back and reflect on those memories about how glorious this city is.
For months, social media became insufferable to me; however, this weekend made me appreciate it, even if the feelings didn't last as long as I hoped. Fashion Week made it shine, and I saw its importance momentarily.
It was interesting seeing people on my social media sharing their own experiences and updating their stories. It felt surreal seeing how others were acclimating to the current world, like watching a movie about glamorous and luxurious lifestyles. At the same time, I was also viewing stories and posts from celebrities that were invited to the events all from the comfort of my home through my phone. The internet has simplified so many things and has given us the privilege to experience so much from anywhere.
Fashion Week brought the glitz, it reminded us that loungewear might not be in season this fall, and it also showed potential for the future. It made New York City radiate and made us all reflect on the events of 9/11, the battles the city has endured before, and how it continues to stand strong. This weekend proved it was still great to see how others enjoyed themselves because it brought back a sense of normalcy. Fashion week transported us to more crowded times; it demonstrated the strength and spirit of the city as well.