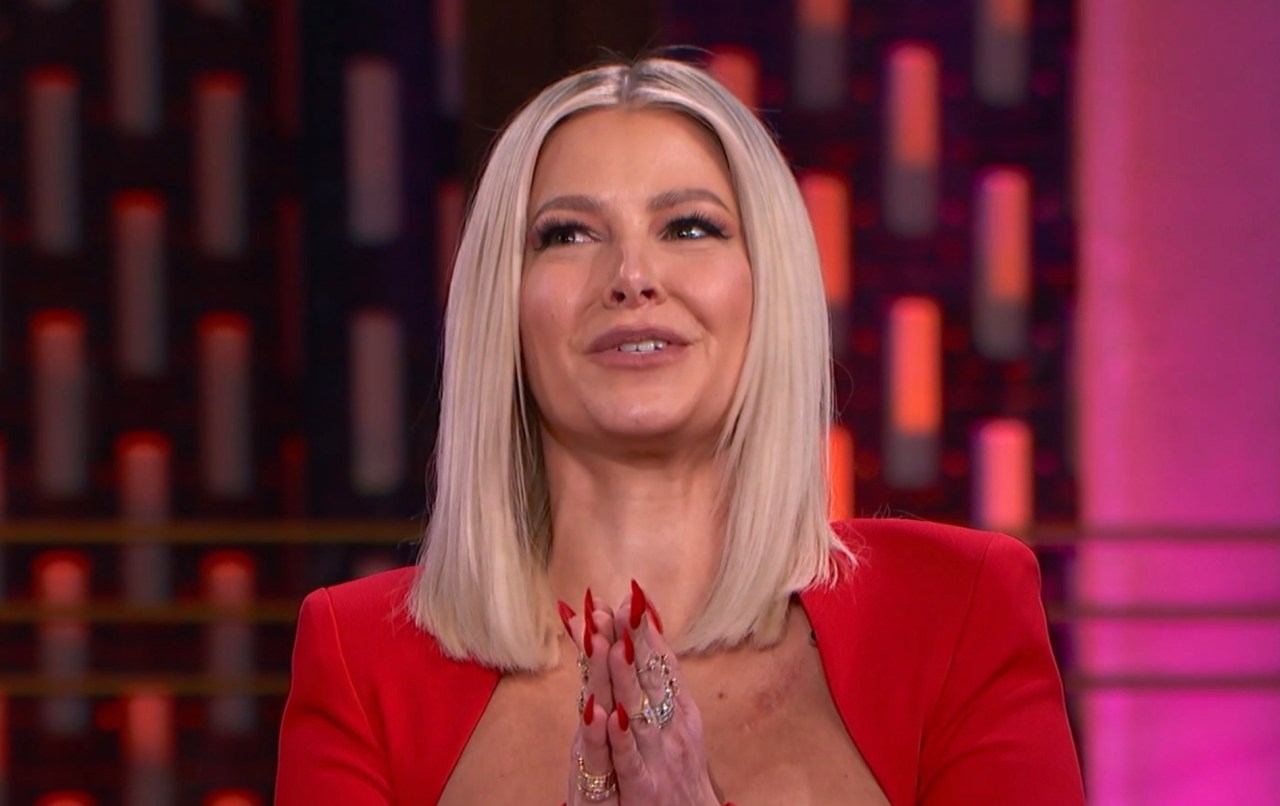 The 'Vanderpump Rules' Cast At The Scandoval Reunion, Ranked
The first episode of a three part reunion for Vanderpump Rules 10th season aired last night. The pressing issue of the reunion is to discuss "Scandoval", the months long affair between Tom Sandoval and his girlfriend of 9 years' best friend Raquel Leviss. Ranked from best performing to worst, here is how each cast member did at the first part of the Scandoval reunion: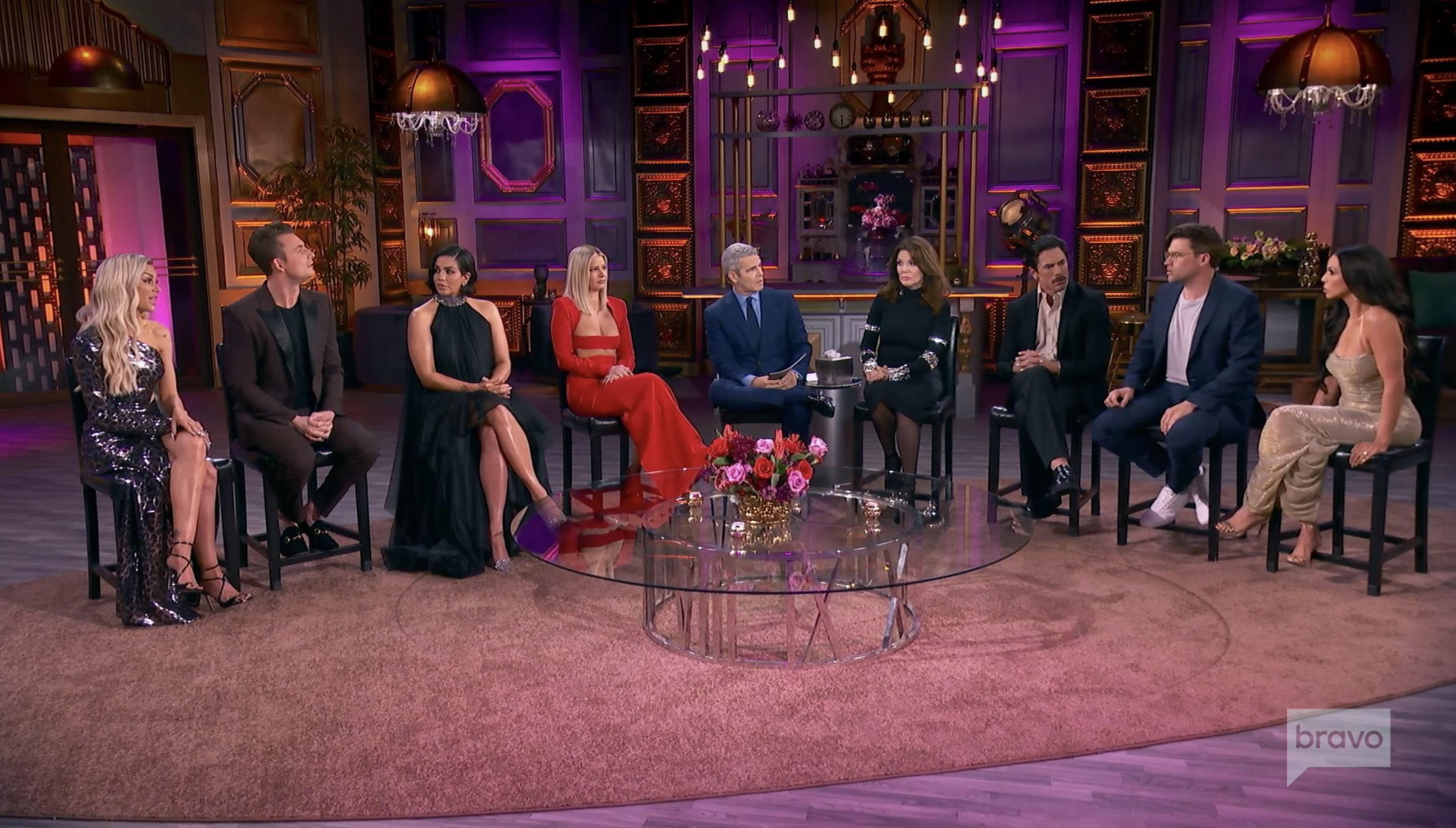 Ariana Madix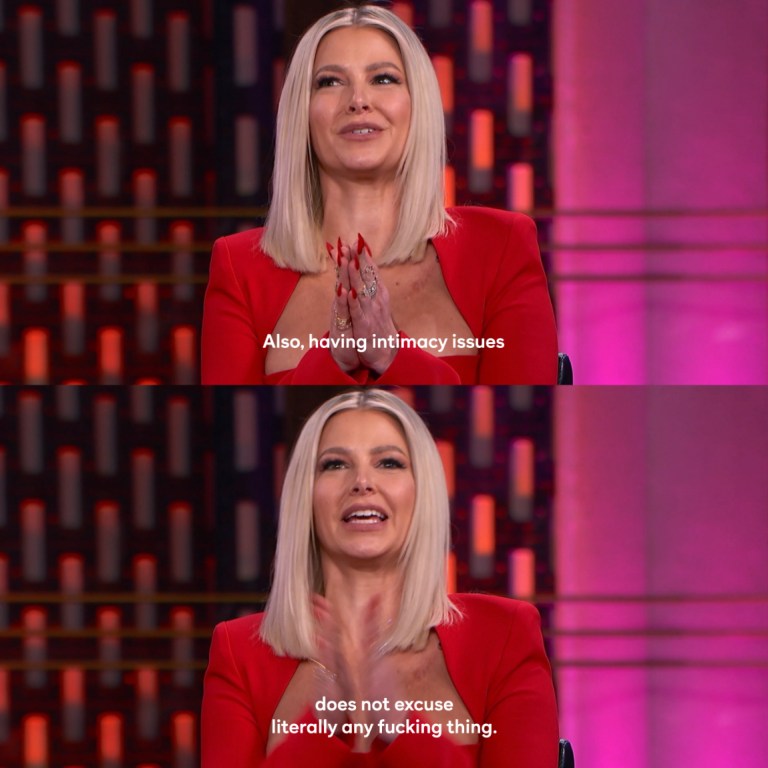 Fresh from wearing the best outfit in the history of Watch What Happens Live, Ariana's revenge look at the reunion was STUNNING. She says she doesn't believe anything Sandoval says and he's full of shit. Ariana is more well-spoken than I (a professional writer) could ever hope to be and she does it in the midst of emotional devastation. Ariana does a great job cutting through Sandoval's lies and letting viewers know that it isn't okay for men to pin their problems on women not constantly having sex with them in spite of the poor quality of the relationship.
Katie Maloney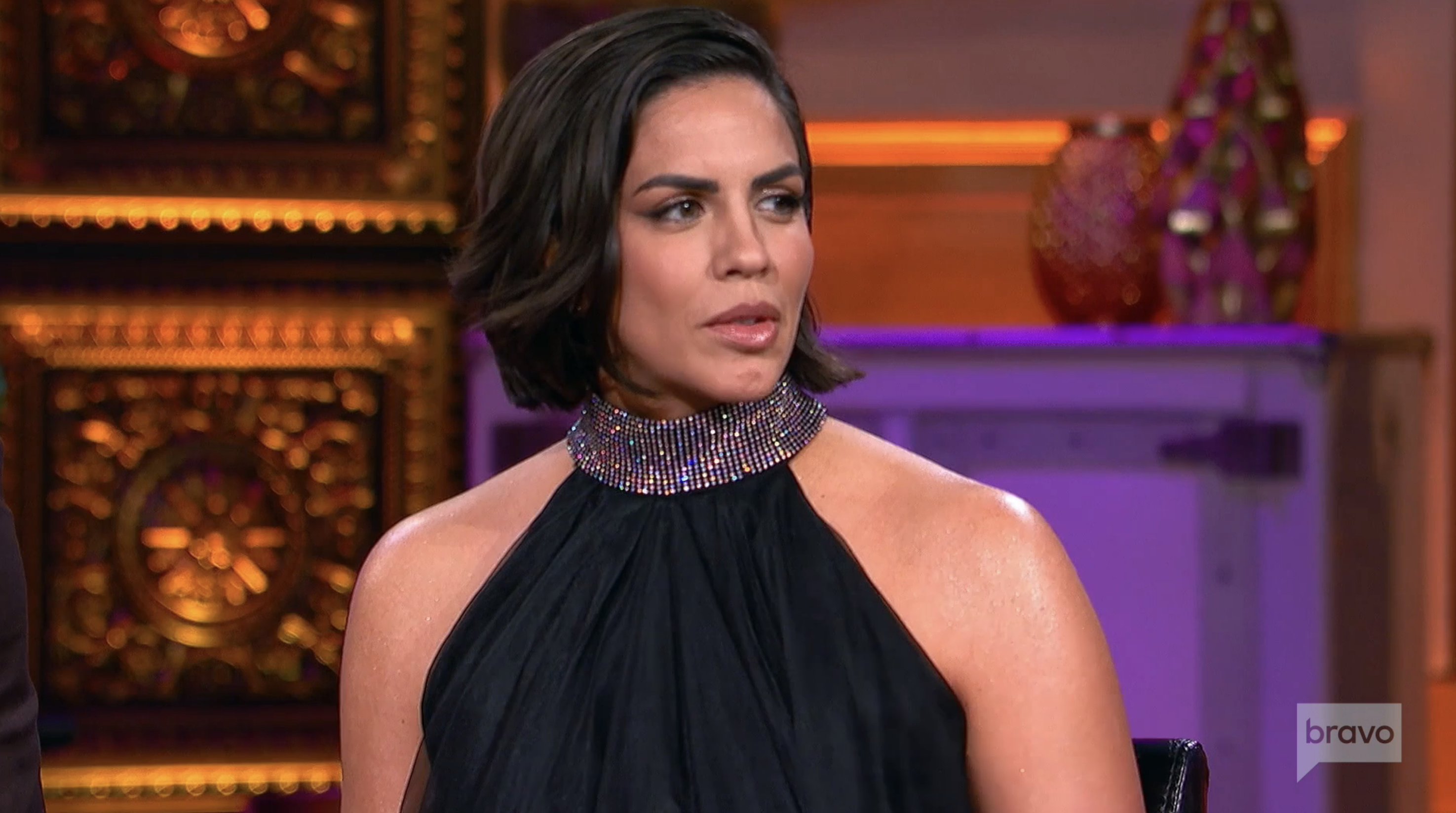 As she has ever since she divorced Schwartz, Katie was glowing, glamorous and impressively eloquent. Asked about her divorce, Katie talks about how she decided it was time to end her 12 year relationship with Schwartz when she realized that she wasn't happy because Schwartz prioritized "literally everyone else" over her. Schwartz interrupted and tried to blame the divorce on "the bar". Katie's best moment came when she reminded Schwartz that he's not a victim in their divorce.
James Kennedy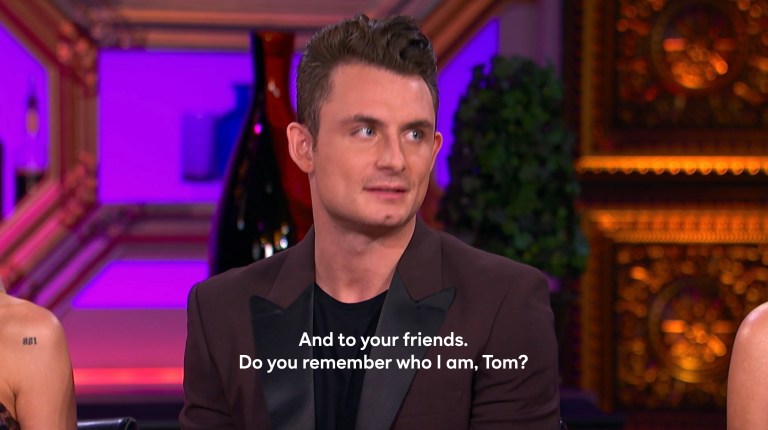 James has wowed everyone this season by emerging as a fan favorite. While he has a worrying past of bullying people, including Raquel Leviss while the two were dating, James genuinely seems to have grown (or is just getting a massively good edit). James' new girlfriend, astrologer Ally Lewber, seems like a great influence on him. When Sandoval tried to open up with a sob story, James immediately cut him off, saying "Nah. That didn't hit for me." He also delivered his already iconic "You're a worm with a mustache" line in this episode.
Lala Kent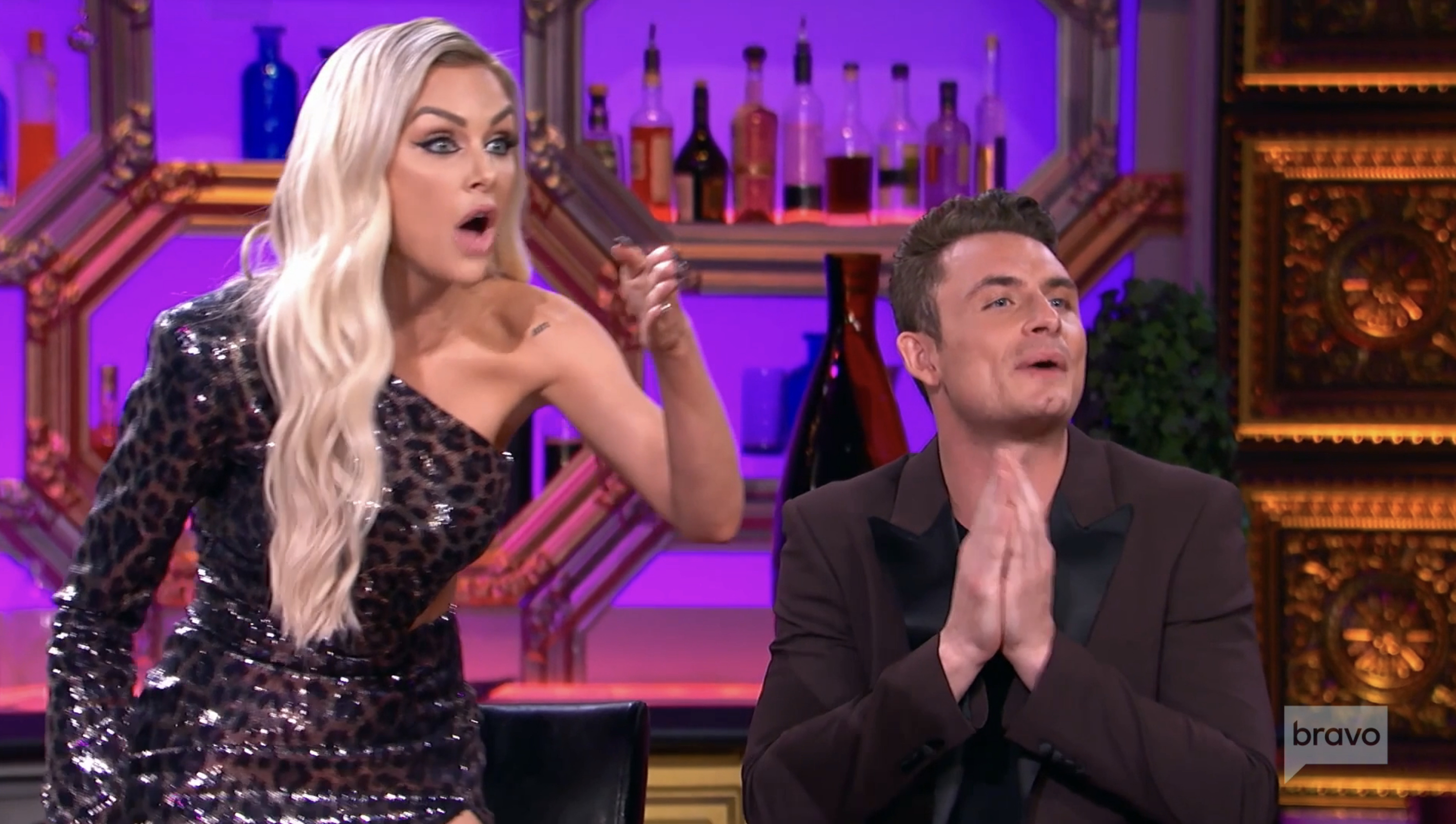 Lala says Sandoval is exactly like her ex, Randall Emmett, who was exposed by the Los Angeles Times as doing his best to be a lil Harvey Weinstein. While she has been over the top in a bad way in previous seasons, I think I speak for the entire fandom when I say we are SO THANKFUL Lala is on the cast to hold Sandoval accountable during this time. Lala did not let Sandoval or Schwartz get away with ANYTHING and it was glorious to behold.
Scheana Shay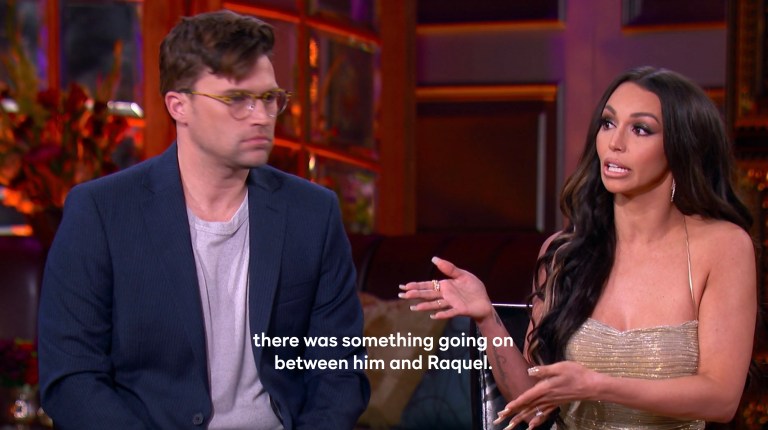 Scheana has impressed fans post-Scandoval for immediately confronting and cutting ties with both Raquel and Sandoval. It's actually been really touching to see how deeply shocked, upset, and disgusted Scheana was in these confrontations. She also asked great questions, like forcing Schwartz to confirm that when he joked about Raquel having a type (which is "taken men") on the glamping trip with Ariana, that Schwartz knew Raquel had hooked up with Sandoval (ghoulish).
Andy Cohen: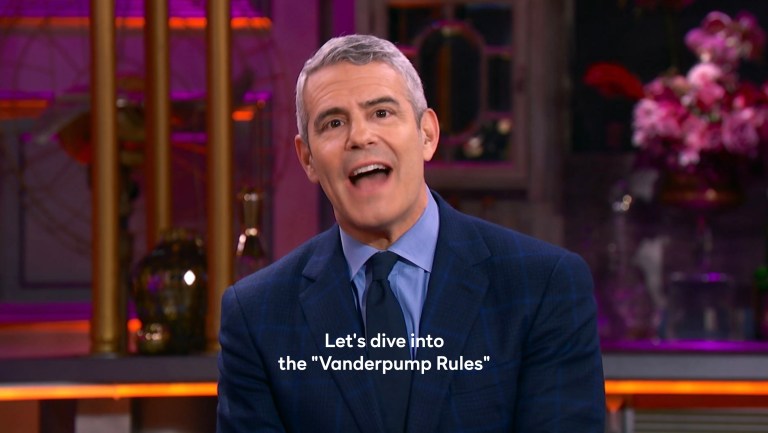 Andy gets the credit for Bravo picking up the cameras less than 48 hours after Scandoval broke to start filming again. He's done a great job bringing on guests like Lisa Vanderpump, Kristin, and Jax and Brittany on WWHL to give viewers precious morsels of Scandoval drama. In the reunion, Andy didn't shy away from tough questions and got the cast to deliver some really satisfying answers.
A little more rare and genuinely positive moment with Andy occurred during his sit down with Ariana where he co-signed her statement that "men are trash". While it's a passing, joke-y comment, in the past Andy has been in the corner of lots of toxic men.
Andy's worst moment came when he said "this is a group of cheaters" despite Ariana, Katie, and Scheana having never cheated on their partners. As Kristin was not present, no one else in the group has cheated on their partner with their partner's close friend. Scandoval is clearly very different from a normal cheating scenario and it's incredibly frustrating when people pretend to not understand this.
Lisa Vanderpump
LVP has had a terrible season, or else time has just caught up with the way she has always acted. She asks way too much of her minimum wage staff, gives consistently shitty advice, and is a pick me who always sides with toxic men over their victims. A good example of this is Lisa rushing to Sandoval's defense when Lala called him "dangerous". Despite the fact that Sandoval's most recent ex, Raquel, is literally in a mental health facility Lisa claims that it's "ridiculous" to consider him dangerous.
Raquel Leviss: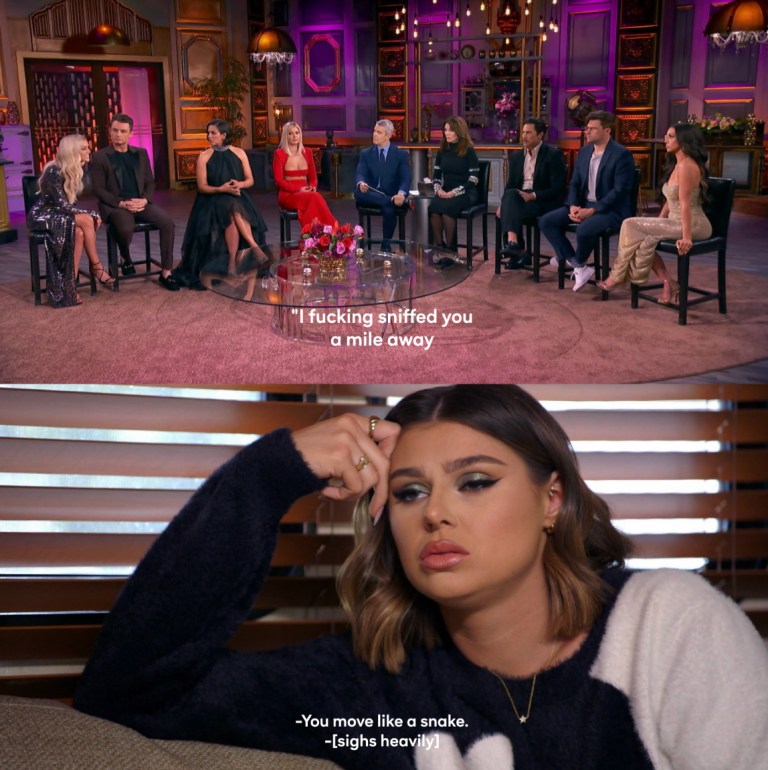 Raquel automatically gets placed near the bottom 1) for having an affair with her best friend's man 2) for serving Scheana with a BS restraining order so she legally couldn't film with the rest of the cast for the reunion. From her trailer, Raquel looked on with interest and poorly veiled glee as details of her affair with Sandoval were revealed.
Naive as ever, Raquel tells Andy she is "preparing for the worst but hoping for the best." What do you think is "the best" is in Raquel's Bambi-eyed brain? Andy puts on a galaxy projector while everyone dances and congratulates her on finding love with her best friend's boyfriend of 9 years? In this episode, Ariana revealed that after she confronted Raquel about the affair, it took Raquel 48 hours to send an apology text to Ariana, and it was a super lukewarm and pathetic apology: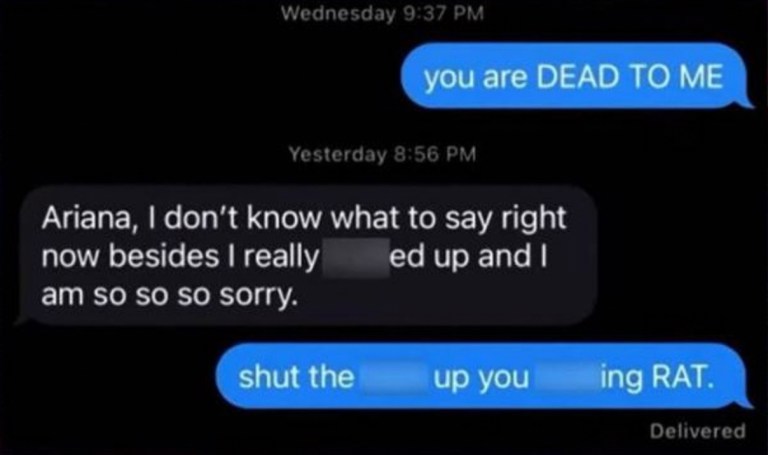 The Disgusting Brothers: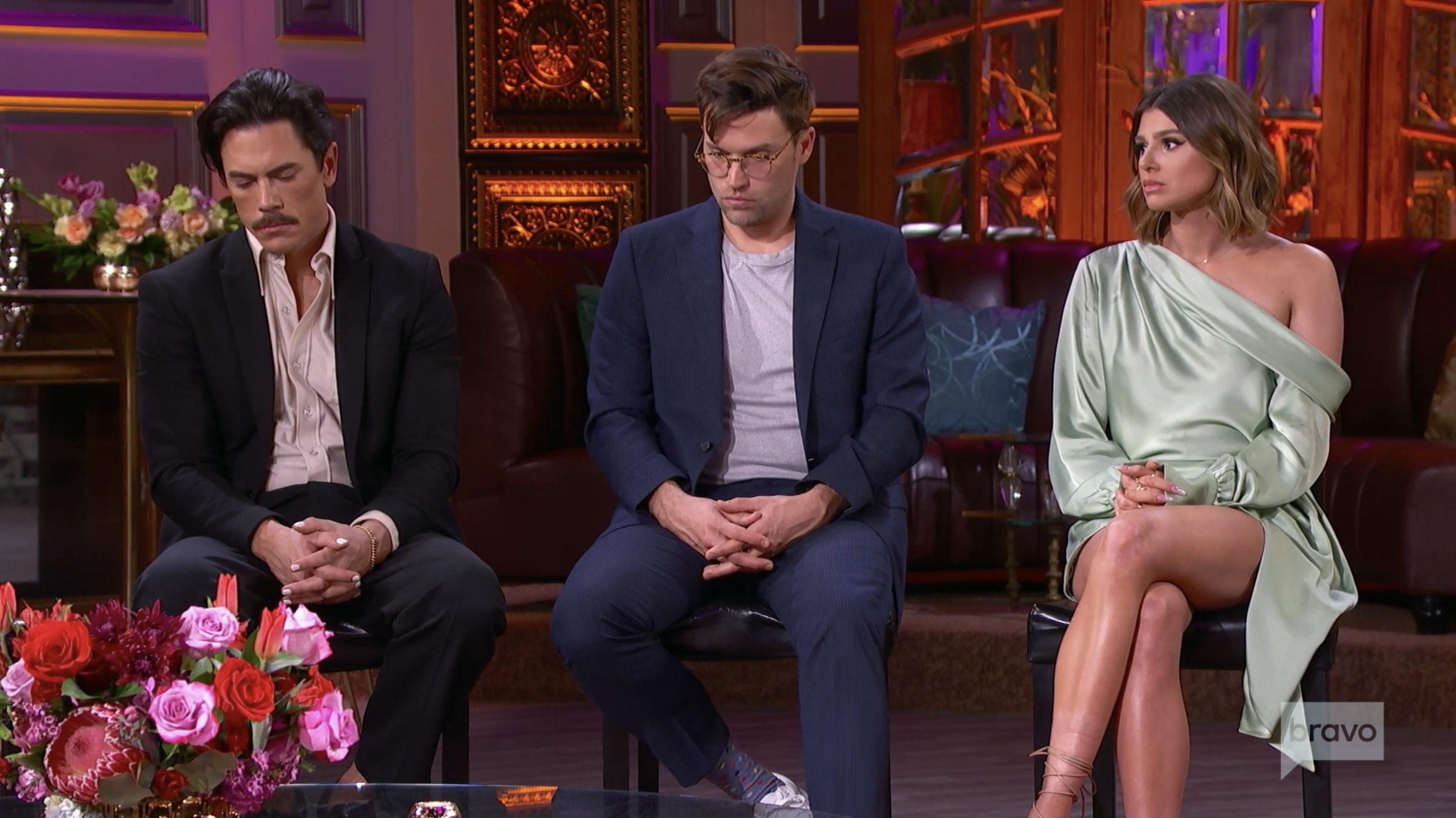 Clearly Tom Schwartz and Tom Sandoval lost the reunion. The disgusting brothers did every shitty thing you can imagine from getting their agreed-upon lies mixed up to saying James is "a sexist" for telling Schwartz that Katie is a woman and he should respect her. Schwartz's lowest moment was probably telling Katie that she was going to get a cease and desist for talking about his roommate/"friends with benefits" Jo.
Sandoval says the affair started a week after guy's night at the Mondrian in August 2022. The following week after Raquel filmed at Sur they went to The Abbey and then had sex at the home Sandoval shared with Ariana later that night. Sandoval says the two "tried to stay apart" after that night until they connected at the Life is Beautiful festival (which was only a month later).
One of my personal favorite reunion moments was when Sandoval started crying out of the gate and MULTIPLE people started screaming at him "you're not a victim". This moment was so satisfying.
Schwartz spins a sob story about how Sandoval was soooooo sad and unhappy in his relationship with Ariana (moment of silence for poor Sandoval who couldn't break up with Ariana like an adult man because then she might not have a high opinion of him anymore). Unknowingly, Schwartz also confirms that Sandoval was telling Raquel the sob story about his relationship with Ariana in order to convince her an affair was okay. Viewers probably already guessed this is how the affair started based on the conversation between Raquel and Ariana in the would-be finale where Raquel questioned how often Sandoval and Ariana were having sex.
Next week Raquel Leviss joins the cast to answer burning questions like what she expected her friendship to Ariana to look like after the affair was exposed. Part 2 of the Vanderpump Rules reunion will air next Wednesday at 9pm ET.