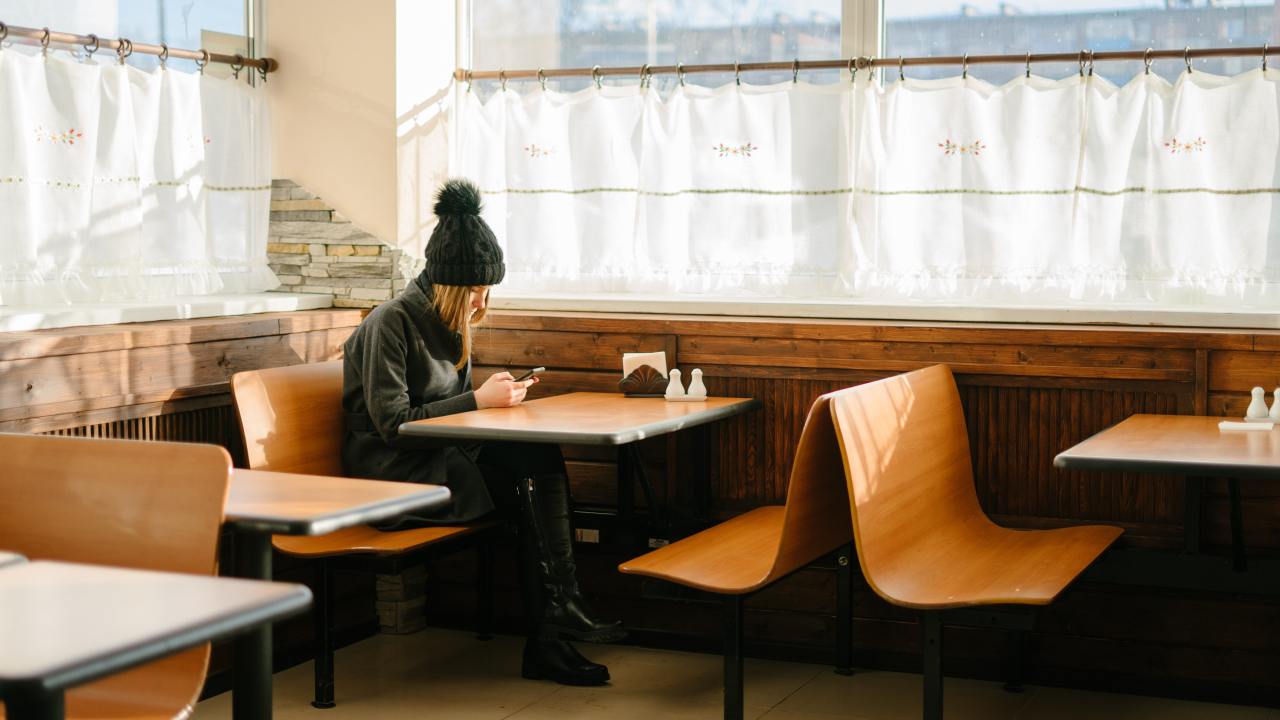 How To Be A Stranger In Your Hometown
In July of 2018, I packed up my things and moved across the country from Detroit, Michigan to Denver, Colorado in hopes for a fresh start, a chance to reinvent myself without the influence of my past hovering above me, waiting to remind me of everything I've done wrong and all that I still lack. I figured a place where I barely knew a soul would give me the blank canvas I needed to paint the picture of the person I not only wanted to be but was sure I was destined to become.
In Denver, I would become a hiker, a craft beer drinker, a mindful yogi with six-pack abs. I'd snag a hot, bearded boyfriend and he'd find me absolutely fascinating and whimsical. Most importantly, he'd always compliment my mind, something I always thought would kill me but didn't. In Denver, I would finally have that feeling of home I'd been craving.
But, like most things in life, none of what I wanted (or expected) to happen did.
I'm asthmatic with bad knees, so hiking was miserable. Miller Lite will always be my beer of choice. I am not patient enough to sit still with my own thoughts for five seconds, let alone do a graceful yoga flow. And don't ask me about abs or the aforementioned hot and bearded boyfriend because I will quite literally cry.
However, in Denver, I did make lovely friends and wouldn't trade my experience for anything. But by November 2019, I realized Denver wasn't the home I was seeking and began making arrangements to move back to Metro Detroit at the end of my lease in April 2020.
It's been almost two years since I've come back to Michigan, and to be quite honest, I can't say it feels like home anymore at all. I assumed the homesickness would subside once I was back with family and close friends, but this hasn't been the case at all.
What was once familiar now feels forced. The old hangouts look like haunted houses. I'm fumbling words with old friends, tossing around distant stories that just make me sad and remind me of someone I wish I had never been. Everything may look the same but it all feels so very different. But maybe that's because I'm different.
I feel like a stranger in the very place that made me most of who I am. It's unsettling.
Maybe the lesson from all of this is that home isn't necessarily where you came from. In fact, I once wrote that homesickness is for people, not places but now I don't think that's true either. Now I think homesickness is actually longing for a feeling. Belonging? Safety maybe? Hope perhaps?
Or maybe the lesson is that home is something you create within you, wherever you may be, whoever you may be with. Maybe coming home is facing yourself as you are and changing what you can't accept and accepting what you can't change. Maybe it's feeling safe in your own bones and comfortable in your own skin and sharing your heart with others who open their own ribcages to yours. I'm starting to like this definition the most. I hope I'm right.