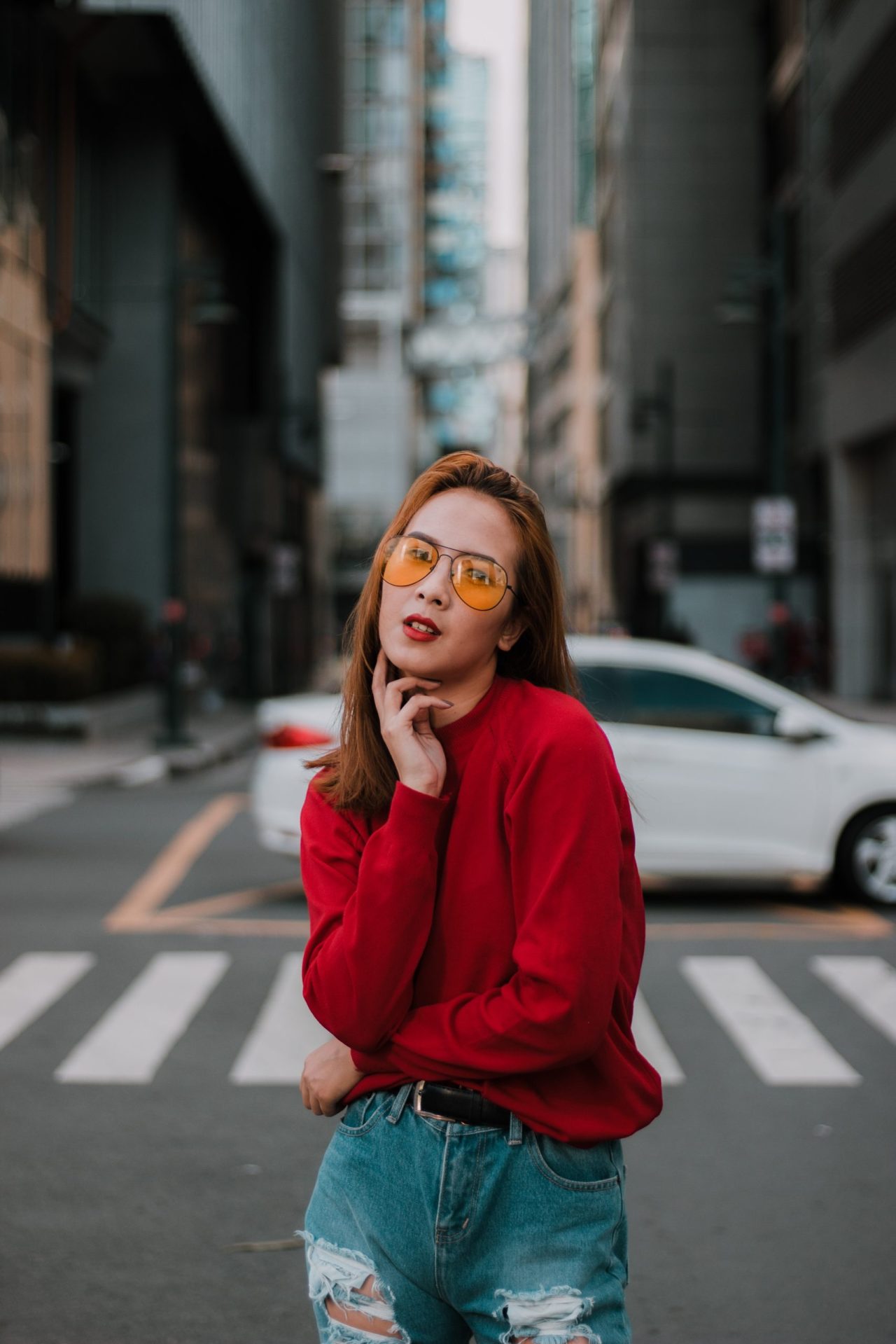 How To Be Stylishly Poor (Because We Can't All Be Carrie Bradshaw)
In the new Sex and the City series, And Just Like That, protagonist Carrie Bradshaw opens her closet to greet her expensive shoes with, "Hello, lovers." Carrie Bradshaw is not just a famous New York City sex writer and sex icon, but also a popular fashionista. She is stylish. And she is rich about it.
But you don't need to be rich to be stylish. You'll see plenty of fashionable people in New York City who are poor. They're from Brooklyn. Just kidding. They're really from many different neighborhoods and all walks of life. Divorcees, minorities, college students, teenagers with financially abusive parents, and more.
No matter who you are and what your budget is, we all at least like to save a dollar every now and then, especially this time of year. Remember that class is how you treat people. It's not wearing a pearl necklace. So give your seat up to a pregnant lady and others, help a seasoned New York senior cross the street, pick up your doggie poo, and thank your children's teachers for trying their very best and you'll feel super classy in no time. Now, how to be stylish.
A rabbi once taught me a little bit about fashion. I forget the larger point she was trying to make about Judaism. It related to a biblical story or something. But she asked our 10th grade confirmation class what fashion was. Some people in our affluent New Jersey class spouted brand name upon brand name, just as Carrie Bradshaw probably would have done. The rabbi corrected us. Fashion is about pulling things together for a look. Like "Urban Cowboy," or "Ballerina On Her Day Off." This is thus my first principle of being stylishly poor. Style is a concept, like an artist statement, not a designer, like the brand of paints you used.
About a couple of years ago, while working from home and with covid in the news and understandably taking over fashion, I decided that I didn't want to wear office clothes every day. Thus, I invented what I called, "Professional/Fake Professional Tuesdays." This was my concept. I wore professional clothes basically only on Tuesdays. Monday, even in offices, I feel, is the weekend recovery day. Tuesdays are when you really show your stuff. Fake professional is when you wear pinstripe leggings or a romper made out of men's dress shirts material. Very Carrie Bradshaw.
I have also employed a Mean Girls-themed "On Wednesdays We Wear Pink" Wednesdays with sometimes a pink polo shirt in tow, "Dress Down/Unprofessional Thursdays" with overalls or poorly constructed tie dye, "Jazzy Fridays," with holographic material and the like, "Wear Whatever You Want Saturdays," "Comfy Sundays," and "Monday Onesies/Something More Comfortable Than Pajamas." Makeup is made to match, with pink on Wednesdays, gold on Fridays, and sometimes no makeup at all.
They are making fashion knockoffs pretty good these days. It used to be you get what you pay for, but stores like Shein and Romwe and ASOS are hot on the scene with all kinds of leggings and boots and furry everything for prices so low you could make an entire wardrobe in a year spending only $150 a month. I basically did. To put this in perspective for babies, for the price of one winter coat per month, you could have a fabulous wardrobe in a year with a dozen pairs of shoes.
Even while buying fabulous fashion knockoffs, my next tip is to buy classics that will always be in style. Sort of. This piece of fashion advice is a tale as old as time. However, I guess my slant on it is that if you really like puffy sleeves, they won't always be in style, but you can just wear them anyway. Women over 29 really seem to know exactly what they like. Remember, classy is how you treat people. It's not necessarily following the latest fashion trends. Your family and friends will love you anyway, even if you wear the same puffy sleeved dress to Christmas for eight years.
Style is cyclical. This is another tale as old as time. So if wide leg pants are in this year, maybe have one pair, but not 20. And keep it for decades. Also have a pair of flares, a pair of skinny jeans, and a pair of jeggings. It feels good to rotate the cut from day to day anyway. Honestly, nobody has really known what cut of jeans have been in style since 2011, or at least since Bill Cunningham passed. Also, people seem to care a lot less about what's in style these days. But you save a lot of money from not stocking up constantly on a single fleeting trend. You also don't need a lot of clothes in general. The more you wear the same things, and for longer, the more recognizable you are. Don't we all wish to be recognizable in New York City?
What about makeup? I can say from experience that drug store makeup is pretty gosh darn good. Let's be women of the people. Romwe and Shein also make great makeup for even less money, at only a few dollars for a foundation that seems to have literally a porcelain finish, like they literally chopped up some porcelain and mixed it in there. The only thing you really basically need to buy from Sephora is eyeshadow primer. And baby oil takes off makeup slightly better than fancy makeup removers.
As far as products like shampoo and hairspray, which never go bad (unlike some makeup products), variety doesn't cost you more. Just like if you like a scoop of ice cream after dinner, and you buy both vanilla and chocolate at the supermarket, it costs you twice as much at first, but if you stick to just one scoop, it doesn't cost you more when both containers are done. So if you have more than $200 in your bank account, buying two kinds of shampoo that are the same low price doesn't cost you more if you use the same amount every day and you use them the whole way through.
Buying things in bulk can be cost effective. Amazon is great for this. If you buy three of your favorite shampoo at once, the price is lower per bottle. You just need to make sure that you have the storage space and the money to pay for it upfront.
A poverty tip I have learned is to always buy the second cheapest item when it comes to things like laundry detergent. The cheapest laundry detergent always leaves a sweaty-like finish to your clean clothes. The second cheapest laundry detergent leaves your clothes clean, with a clean scent. Once you start adding oxy-clean, it drags you down. Once you start paying a lot for pods, there are diminishing returns.
Finally, the most important product to have to be stylishly poor is exfoliating bath gloves. Seriously, if you're not exfoliating, you can literally look homeless. You'll have saved so much money at this point that you can buy a second pair of exfoliating bath gloves and donate them to a homeless shelter.