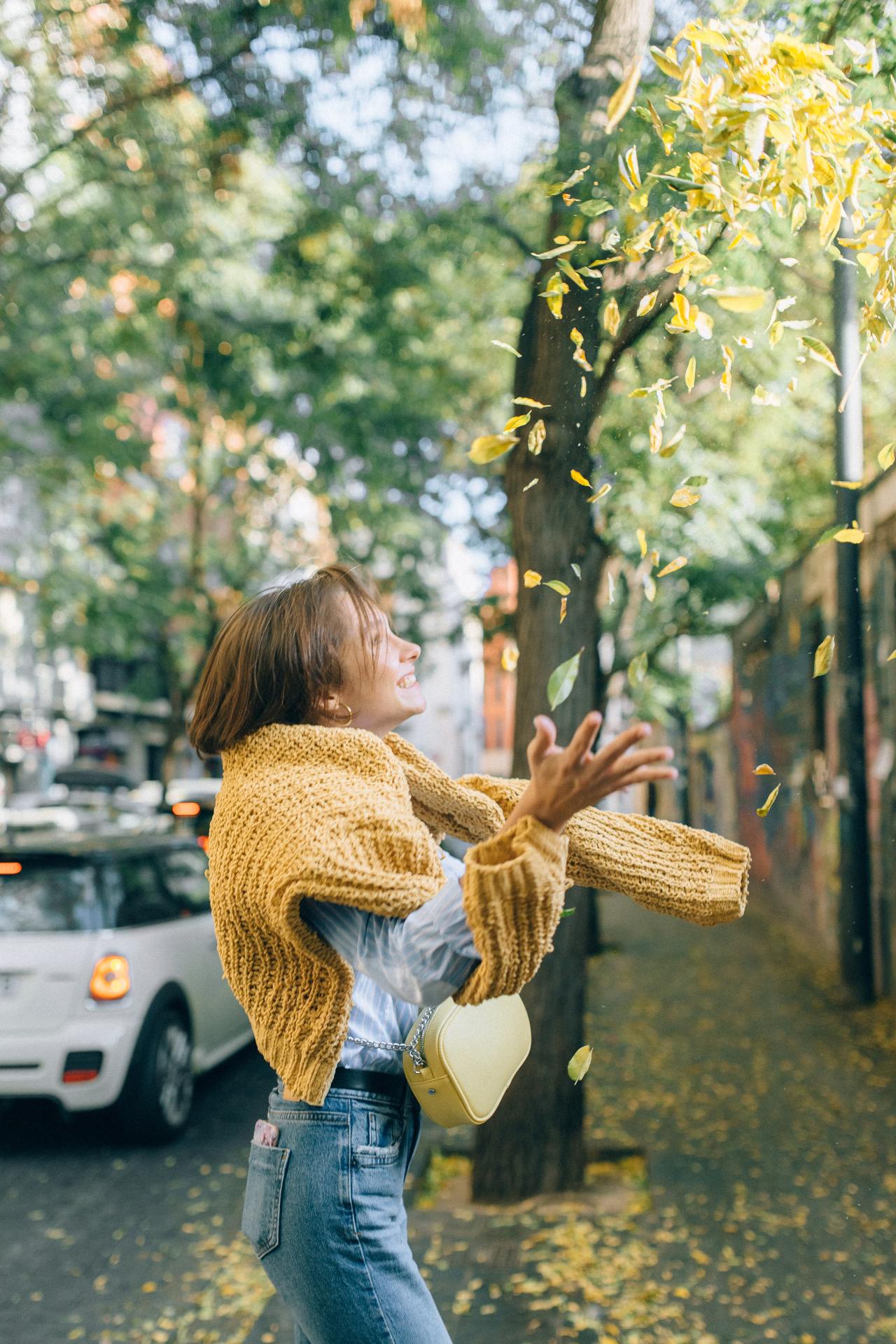 Updated on
How To Elevate Your Wardrobe For Fall 2022
Fall is my favorite time of year because it is the perfect time to revamp our wardrobes by taking out all those warm sweaters we have hidden away. It is the season of hoodies and comfortable sweaters, combat boots, and knee-high boots. While Summer 2022 brought us a lot of early 2000s nostalgia, Fall 2022 will get us back to the basics. Comfort, elegance, and a chance to express our style will always be the theme during this time of year as we adjust to the changing season and get ready to say hello to pumpkin spice lattes.
Earth tones and neutral colors are always in style this time of year. The summertime showcased a lot of people taking risks with colors, from vibrant yellows to neon pinks. As we get closer to September, the styles and colors seem a lot more muted and relaxed, but it also seems that people are more inclined to add a pop of color to their style. Don't be afraid to add a bright neon top with dark-colored pants in any setting, whether casual or at work. 2022 seems to be a time when we are more inclined to appreciate color more, so if you want to level up your style a bit more, getting accessories or even adding those vibrant colors to your makeup can also enhance your outfits.
Blazers are always in around fall, and they are a great way to play it safe if you plan on going to a special event. Extremely versatile and accessible, you can find a blazer anywhere and they will always make your outfit feel more elegant, even if you wear jeans. For those fun parties or concerts, wearing blazers with jeans and boots is simple and chic. Wearing dressy trousers with heels or loafers can elevate your style for more formal events. And finally, for a more corporate environment, you can wear a suit that compliments you with dress shoes (depending on the dress code). For the fall, darker colors and earth tones are great for blazers. Traditional black, navy blue, and dark green blazers are fun and allow for flexibility. You can wear them anywhere and still feel confident. Adding a pop of orange and red will make you stand out. Blazers are a great way to experiment and keep things safe, especially when you are exploring what fashion style works for you.
Leather jackets are timeless and never go out of style. It is something I always look forward to when the weather starts to get colder. They also look incredible during the fall and can provide us with warmth. Pair this with a nice scarf to add a pop of color and a hat and you will see just how it can make anyone look like they are on the runway. Of course, these jackets can be used almost anywhere and will level up anyone's style.
Loafers are also trendy this fall and they are a stylish alternative to wearing chunky or thin heels. Their versatility allows them to be worn in from casual to business casual settings. Pairing them with a nice suit will also add a touch of eccentric style to your taste. Did I forget to mention how comfortable they are? An extra plus is that your feet will not suffer while wearing them.
Last but not least on this list are fanny packs. I was never a fan of this item but they have been essential in my daily wardrobe for most of 2022. They are lightweight, easy to carry, and you can take them anywhere. I only own two fanny packs, but one is for basic everyday errands and the other is for events. To see which fanny pack suits your needs, you must pay attention to the fabric. The one I use for special occasions is slightly more expensive than my day-to-day one and is made of leather since it adds a touch of elegance to the outfit. My regular fanny pack is made of polyester and it's easy to wash. These bags are accessible anywhere—you can find them in high-end boutiques or goodwill or order a few from Amazon at an affordable price.
Finally, remember to be comfortable, since it is one of those important things we tend to forget. While many of us want to be up with the latest trends, we tend to forget how important it is to feel comfortable and carefree. Many relaxed and cool styles go with your taste. Take the time to explore and research what works with your comfort levels. Find things that you enjoy and that you will take pride in. Prioritize feeling comfortable in the clothes you wear because it will boost your confidence.
2022 has been a more fashion-forward year with people more willing to experiment and show off their creative style. Fashion is fun because it allows us to get in touch with our inner artists and express ourselves to the world in a fun way. It allows us to explore and take risks; we are our own creative director on the runway. Now that we are headed into Fall and Winter, this is your time to switch up your style and find something that makes you feel comfortable and confident.