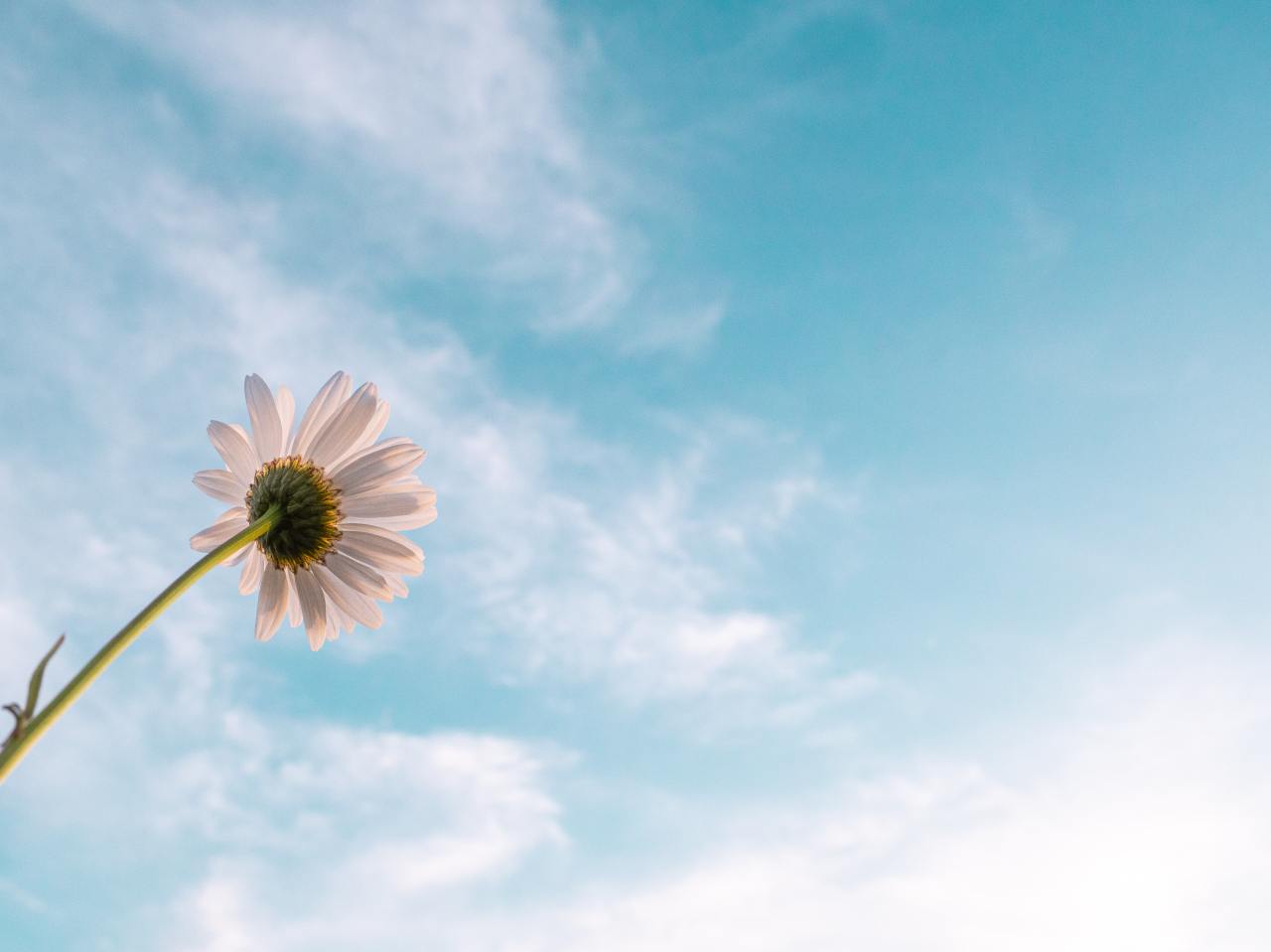 How To Hold Onto Hope When The World Feels Hopeless
It's hard to fathom, but 'life as we once knew it' has not been the same since January 2020 when news broke about the first confirmed case of COVID-19 in the United States. One confirmed case led to another—the expected flow pattern of highly contagious diseases—and, almost overnight, the world shut down. Shelter-in-place orders forced all "non-essential" businesses to shutter and prohibited people from leaving the comfort and safety of their home for any "non-essential" activities. Strict physical distancing mandates erected invisible boundaries between us, staying at least 6-feet apart to reduce, if not prevent, the spread of COVID-19. Required face coverings (i.e., masks), especially in crowded public spaces, helped protect us from SARS-CoV-2 (i.e., COVID) by reducing the chance of inhaling or projecting aerosolized infectious respiratory fluids.
Now as we slowly shift from pandemic to endemic, we've witnessed other adverse COVID experiences that threaten our sense of hope and happiness. For instance, the national average price of gas is nearing $5 per gallon, as of June 2022. Major corporations and experts have highlighted a growing economic trend called the "Great Resignation," marked by large numbers of workers voluntarily quitting their job with little to no notice. In fact, the US Bureau of Labor Statistics reported that over 47 million Americans voluntarily resigned or quit in 2021 constituting an unprecedented mass exodus from today's workforce. While this trend was likely spurred by COVID-19, the Great Resignation (or "Big Quit") will continue to surge in a post-COVID reality as people prioritize long-term belonging, community, hope and happiness over short-term assignments, bonuses, and contracts. With money and morale at all-time lows, what can help us emerge better, stronger, with greater optimism about the future? Hope, that's all.
THE SCIENCE OF HOPE
Hope isn't just wishful thinking. Hope is action. There is a surprisingly large body of research on hope—what it is, how it works, and what can be done to improve it. The evidence is clear. Hope can rewire one's mental framework, making us more resilient, happier, and more successful at work, home, or life.
Famed psychologist Charles R. Snyder and others have explained hope as a synergistic combination of "agency" and "pathways" wrapped tightly in a tendency to see desired outcomes as possible. In short, hope requires a clearly defined set of goals and belief in one's ability to achieve such outcomes, as well as an array of plausible tactics (i.e., plan) for achievement. Hope is what results when will meets ways.
THE PRACTICE OF HOPE
Hope produces happiness. Hope leads to (good) health. And hope gets you on the honor roll (i.e., good grades). But this doesn't happen automatically; it requires deliberate, intentional practice starting with a clear understanding of one's goals. It doesn't matter how big or small goals may be, as long as they're clearly defined and can lead to development of a "pathway" to achievement. For example, clearly stated goals might be: "I will send my resume to at least three companies before 3 p.m. daily" or "I will work out two times per week for the next six months."
With clearly defined goals in hand, the hopeful person works to identify "pathways" for achieving each goal. For instance, in the above scenario, one could establish a daily routine of reaching out to possible firms early in the morning via email while enjoying their first "Cup of Joe" (i.e. coffee). Alternatively, one could spend time setting up their profile on LinkedIn or Indeed, uploading a copy of their recent resume. Then, schedule time each day before 3 p.m. to browse new job listings, follow-up on inquiries, and submit your applications. Remember, hope flows from goal-directed agency matched with intentional pathways.
THE FUTURE OF HOPE
Now the question is: How do we "hang on to hope" amid hopeless times, marked by new norms left by COVID-19 such as high gas prices, global conflict, public health concerns, domestic insurgency, and the most recent barrage of mass shootings? As a research scientist whose work focuses on positive/social psychology among people facing adversity, I recommend the following:
Keep a journal. Identify your goals, both short- and long-term. Admit your motives and reasons for pursuing the goals one-by-one. Acknowledge any possible roadblocks, bottlenecks, or barriers that you might encounter along the way—this isn't to suffocate your energy but to help you plan. Develop a plan for "how to" achieve each goal, naming specific actions, behaviors, and decisions that will lead to goal achievement. For instance, if the goal is "gain admittance to a masters degree program," then the plan might include a range of actions: visit the program website, order transcript, draft personal statement, submit application and fee, to name a few.
Seek community and belonging. Remember, everybody yearns for a sense of mattering, connectedness, and belonging. It's how we're wired as humans. Find your friends. Construct your crew. Value your village. And be sure to include accountability partners who can help ensure that you stay focused on your goals, agency, and plans.
Take stock of gains and wins. It's easy to feel unsatisfied, unfulfilled, and unproductive in hard times. The rave of amazing accomplishments quickly fades as one vigorously "swipes left" or "swipes up" through a timeline filled with other amazing accomplishments. We all know the feeling of being incredibly excited to announce a new car, a fresh promotion, or recent appearance on a podcast, which quickly pales in comparison to someone else announcing overcoming a deadly disease, being elected to public office, or completion of their second PhD. It's important to dismantle "zero sum" thinking that falsely assumes one person's advance is at your expense—there's room enough for everyone to win! And, quite frankly, their success has nothing to do with you. Go back to your journal and recall your goals. Recite them and repeat after me: "I am focused on my goals. I will achieve them. I have agency over my life and my light outshines any dark forces against me. I have a plan and a path. I matter. I'm enough. And I belong here, just as I am."
Fail fast; fail forward. Lastly, don't be afraid to fail. The weight of survey evidence suggests that most Americans avoid starting new hobbies, jobs, and journeys out of fear of failing. The mere threat of possible failure is enough to keep them forever starting. If we're to get through hard times by hanging on to hope, we must (re)frame failure as feedback fueling our resiliency, optimism, and drive to try again. For instance, you might find yourself thinking like this: "I want to apply for this job but I'm afraid I won't even get an interview." That's what psychologists call "stinking thinking," it's negatively framed and borne out of fear. Reframe it this way: "I'm excited to apply for this job. I deserve the interview and have lots to offer. Either way, I'll get great feedback that only makes me better." Growth-mindedness correlates strongly with optimism and hope. Know this: small actions can make an outsized impact. Now go and live your best and hopeful life!