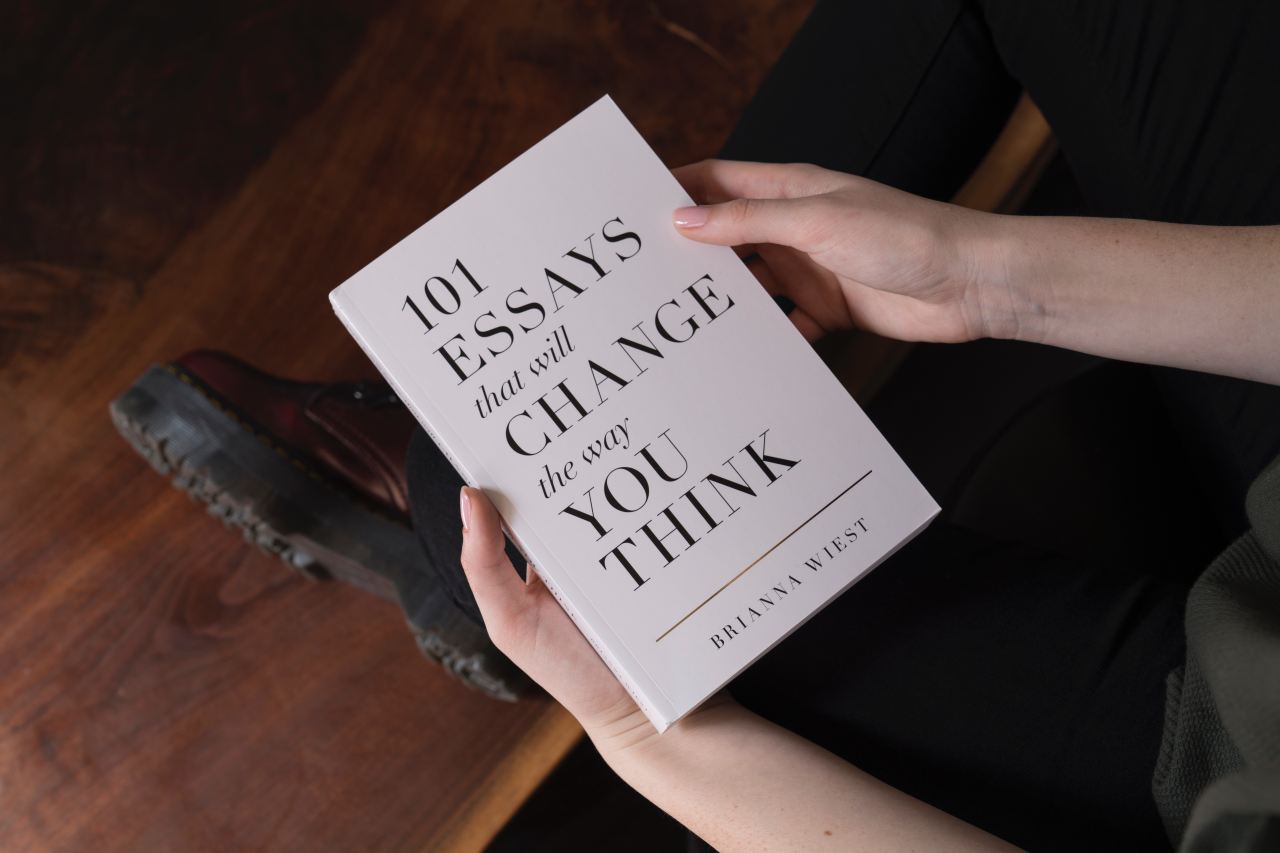 Updated on
How To Market Your Book
When an author gets a book deal, it is one of the most exciting and motivating feelings in the world.
However, building a successful book is so much more than the incredible writing an author fills it with. A successful book also exists within the way a person approaches marketing their collection. In traditional and boutique publishing, each company will have teams dedicated to social marketing and creating interest surrounding the new project. However, a lot of authors are also taking on the responsibility of marketing on their own terms. By bringing their audience into the process of writing the book, the behind-the-scenes insights, and the sneak peeks of future printed poems or chapters, an author has the ability to create a personal connection with their readers while inspiring them to purchase the book.
Because a lot of writers are creatives at heart, figuring out a plan to market their book in a way that is authentic and interesting shouldn't be difficult once they decide how they want to approach their platform. However, while many people think that book marketing simply begins once the book is physically available, years of experience publishing and marketing Thought Catalog Books, including my own, have taught me differently. Marketing starts the minute an author signs a book deal.
If you are an author, we're outlining other unique marketing tips here to help and inspire you in how you share your book with the world.
The Book Deal & Writing Process
Getting a book deal is an incredible accomplishment, and it is something that should be shared with the world. Not only does it allow you to spread the news to your family and friends; it also lets your audience in on your new exciting project. Across all social platforms, figure out a way to create an announcement for your readers. Whether that is a video saying "thank you" on Facebook or a photo of your signature on a book contract on Instagram, by informing those who like your writing that you are taking the next step in your career, you will create buzz around your book and engage those who will wind up purchasing it.
While writing your manuscript, you should be sharing across all platforms what that period of time in your life looks like. Open yourself up to answer questions and to share authentically about the dedication and the heart that went into creating your collection, because your book is so much more than its final physical form — it is months and months of late nights, rewrites, etc. Your audience should see that.
Audiences always have a lot of questions and suggestions when it comes to the content they want to see. By humanizing the process, it will make them feel like they are also helping you to create your book, and it will get them excited to read the final product.
Questions To Ask Yourself
If my favorite author started writing another book, how would I want to be included in the process? What would I want to see? What would be exciting for me as a reader to gain insight into?
Process Checklist
Share a story or an Instagram post celebrating the fact that you are working on a new book. Do this across all platforms.
When you are editing your writing, or your photos, give a few sneak peeks into the process. Share to your Facebook, or your Instagram stories, a few poems you penned for the collection, share a before and after of you editing a never before seen photo, etc. Do this 2-3 times a week.
Ask your audience what they want to see from your book. Use the question tool on Instagram, create a poll, ask for them to comment in your most recent post, etc. Not only will this include them, but it will help for you to organize your collection, and to gather data on what your consumer is looking forward to.
Leading up to your release date, start a countdown — make a story talking about how excited you are to share your book with your audience. Thank them for their support, for allowing you this opportunity, etc and give them a date and a time where they are going to finally see what you have been creating. Tweak this thank you across all platforms.
Release Day
Your audience has followed you along your journey toward creating a book. You have garnered a lot of interest in the final product, and now you can use your release day as a way to reveal the cover, title, etc.
Figure a way you want to show the book off to your audience across all platforms. This can look different on Instagram, Facebook, Twitter, etc. Ask your publisher for all marketing assets that they have — this will consist of high-resolution book photos, mockups, page excerpts, etc. Take a lot of photos and videos on your own, too. That way, you have a lot of graphics and visuals to choose from, which will help for you to make every post you create surrounding your release unique. On Instagram, for example, you may want to create a story of you unboxing your copy to reveal the cover. However, in a post, you may want to write out a heartfelt caption with information about the book alongside a clean, professional visual of the cover.
Make sure that the logistical information surrounding your book is updated everywhere. You are now an author — your Instagram, Facebook, Twitter, etc. bios should change to express that. Your email signature should be updated. Your blog, website FAQ, and About Me sections should also be edited.
All your bios on every platform should have a link to your book. Most publishers will give you special links that are trackable for you to use on unique platforms. If they do not, create those unique links using a website like Bitly. It is important to know where your traffic is coming from, and if each link is specific to each platform, when you create posts in the future you will be able to measure which platforms lead to the most interest. This is an incredible marketing tool, because it allows for you to focus and measure your efforts based on actual data.
On release day, you should ask your publisher if you are able to give away a few books. This is your way of saying thank you to all of those who supported and encouraged you through your process. Audiences love giveaways, and they are a surefire way to increase engagement on your release posts, which will in turn have that post pushed to more people who may not be following you. This is an incredible move, because it gives back to your audience while also helping others to discover you.
Questions To Ask Yourself
How do I create excitement surrounding the release of my book? How have my favorite authors done this in the past? How do I want that to look for me?
Process Checklist
Before you post anything, update all bios, social FAQ, blog pages, email signatures, etc. with unique links to your book. Make sure that your book is easy to find, because ease of use is important for a lot of audiences, and if it is difficult to discover or read more about your book, you may lose a potential buyer's interest.

 Choose which professional photos you want to use to reveal the book. Ask your publisher for their assets; get creative and take some of your own, too.

Create a story where you unbox the book. Show the cover, flip through the pages, and then let your audience know to tap through the rest of your story to see some of your favorite aspects of the book.

Throughout this story, you can share anchoring details. Does your book have exciting chapter names? Beautiful photography pages? Show the design, show a few of your favorite viral poems or photos from the collection, etc. Bring your audience into the book and get them excited to read more, and on the end slide, make sure to add a swipe-up link or to prompt your audience to click the link in your bio if they want to discover more.

Create a Q&A surrounding the book. Your audience will most likely ask you about the sizing, where you ship, what inspired you, etc. This allows for you to answer all their questions and to celebrate with them, but it also allows you to give out more information and to add more detailsl to your marketing approach.

Take all of your story shares and add them into a highlight for your book.

Reveal the book in a similar way using a multi-photo Instagram, Twitter, and Facebook post. Pick three to four beautiful photos of the cover and interior, and add them into a post that thanks your audience while giving more information about the collection.

Organize a giveaway of your book for your audience with your publishers.
Post-Release
As your audience starts to receive their book, make sure you are sharing the stories you are being tagged in to your own feed. This is your way of saying thank you to your audience while also marketing the book in new and exciting visual ways to followers who may have not ordered the book yet.
Stories that talk about how the book helped the customer or how beautiful the book is are extremely helpful, because they are coming from other consumers, and this makes the audience feel safe because they know they aren't just being "sold" to — they are dealing with people exactly like them who found value in the book. After sharing these stories, you should prompt others to swipe up or to check out the link in your bio if they feel inspired to discover more about the collection.
By utilizing stories, you aren't filling your creative feed with what may come off as aggressive advertising. You want to ensure you are still keeping your content relative to what your audience enjoys — so continue to create art, to share viral pieces from the past, etc. By sharing regular content just as much as you share book content, you are still setting yourself up to be discovered by those who may not know you've published a book. If you continue to grow your Twitter, Facebook, and Instagram, all your new readers will see that you have a book, and this will create incredible, sustainable interest in it.
Occasionally, you should do a giveaway of your book and on special occasions offer a discounted price (only after the book has been out for a year or so). This will create engagement on your feed and help to create excitement around the book. Whether you're asking your audience to comment on your most recent post or to share a favorite photo of yours in their story, it is a great way to give back while reminding others that you have a collection to offer.
Host workshops and events facilitated by your publisher that help to add value to your brand while offering up your merch (prints, books, etc.). By inspiring your audience and sharing your knowledge with them, you strengthen your community. A strong community that feels like it is learning and growing with you is the kind of community that will always support you. While this isn't direct marketing, it is so important to come up with workshop ideas and retreat ideas that we can help you to create, because it strengthens your brand.
Questions To Ask Yourself
How do I show my audience that my book holds value? How do I connect with them in their experience of the book? How do I create growth opportunities for them that relate to the book?
Process Checklist
Schedule times within your week to update Instagram stories, Facebook, Twitter, etc. with social shares of your book. These shares should come in the form of reviews, reader posts, photos, etc.
Work with your publisher to plan your giveaways. Create a schedule that they feel comfortable with and plan out those posts: how the giveaway will look, etc.
Work with your publisher to dream up ways that you can interact with your audience and add more value to their lives. Create briefs for workshops, events, etc., and bring them to life. Ensure that you always have books available at these events.
How To Market Your Book, In A Nutshell
Overall, marketing your book is a unique, personal journey that never really ends. Because it is an extension of your brand, as you continue to transform, the way you approach putting your heart into the world will transform alongside you. You will find new inspiration in your collection, and if you trust that inspiration, if you trust the way you have evolved, the way you interact with others and the way you market your book will also evolve. You should always seek to elevate your approach, because it helps to elevate your audience, and it helps for you to bring more and more people together through creativity — the world needs more of that. [cw-mark]