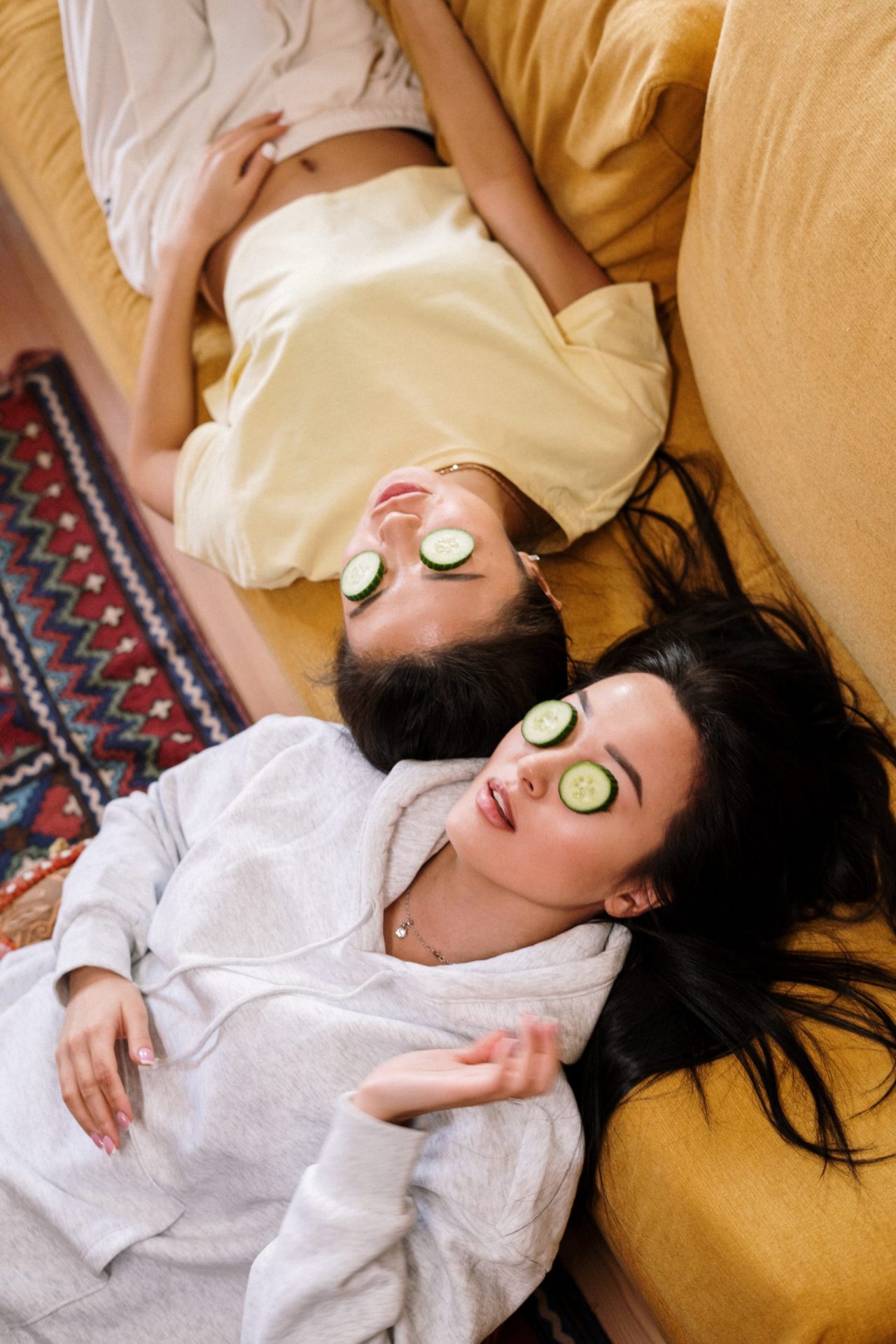 How To Show Love To Your Skin In Your 30s
Let's face it, in your 30s, your skin begins to show signs of being an adult. You are working hard, taking care of your family, working on your goals or just starting to figure things out. Whatever stage you are in, people start to notice first signs of environmental and genetic aging in the 30s, such as fine lines, hyperpigmentation and some volume loss.
If you did not take care of your skin before, it is time to start adding some products to your skincare routine. You do not need to spend money on every fad you see online, but it is wise to add ingredients to help you age gracefully. If there is one thing we learned during covid, it is that skincare is a form of self-care and self-love. 
Here are some products to help you get happy and healthy skin in your 30s:
Cleanser
Cleaning your face is an essential step of your skincare routine to wash away makeup, dirt and dead skin. Jurlique Nutri-Define Supreme Cleansing Foam is gentle with jojoba beads to exfoliate your skin, making younger-looking. It also smooths the appearance of fine lines and wrinkles. 
Toner
A toner can help tighten your pores while balancing the skin's pH level so your skin can better absorb the ingredients you use on it. Dermalogica Multi-Active Toner is light and has soothing lavender and arnica to prevent inflammation. No wonder it is one of the best-kept secrets to get the glass skin Koreans are famous for.
Vitamin C Serum
Vitamin C is so popular because it actually works to help with fine lines and discoloration. If you want glowing skin, adding a Vitamin C serum to your routine will make a world of difference. SkinCeuticals C E Ferulic with 15% L-Ascorbic Acid Vitamin C serum, a favorite of dermatologists and celebrities, visibly reduces fine lines and brightens your skin. It also protects your skin for 72 hours!
Retinol
Retinoids or retinol are the most effective ingredient for reducing signs of aging by improving fine lines, increasing collagen production and even treating acne. You will thank yourself later for adding retinol to your routine. Beverly Hills MD Activated Retinol Overnight Treatment™ is a gel serum that can transform your skin as you sleep. It supports natural cell turnover, reduces dark spots and gives you a firmer and youthful look in the morning. 
Eye Cream
It is natural to develop fine lines, dark circles and puffiness around the eyes due to genetics and lifestyle. Adding an eye cream can hydrate and plump the skin around your eyes to make you look healthier and well-rested. Beyond Glow Skin Care by CHI Moisture Eye Cream improves elasticity and adds moisture to reduce the appearance of fine lines and dark circles. It also helps brighten your overall look. 
Face Cream 
If you believe in skinimalism and want a multitasking product, go for the Vitabrid C12 Eye & Face Cream. I love this product because you can use it on your face and it is gentle enough to use around your eyes. The powerful combination of Vitamin C and peptides helps replenish moisture, leaving your skin brighter and firmer. It increases collagen production and reduces the appearance of fine lines. 
Sunscreen 
Sunscreen should be an essential part of your skincare routine because it protects you from the sun, the number one cause of aging. It also protects your skin against skin cancer. Most of us avoid sunscreen because it leaves a white cast, plus it is hard to keep reapplying. The A Method by Tina Alster, M.D., makes Protection Powder Sunscreen only made of four ingredients and comes in a convenient powder form that you can reapply anywhere. Plus, it is available in seven shades to perfectly match your skin tone. 
Adding targeted products with effective active ingredients is a smart idea in your 30s to show love to your skin. These products can help restore, repair and protect your skin.