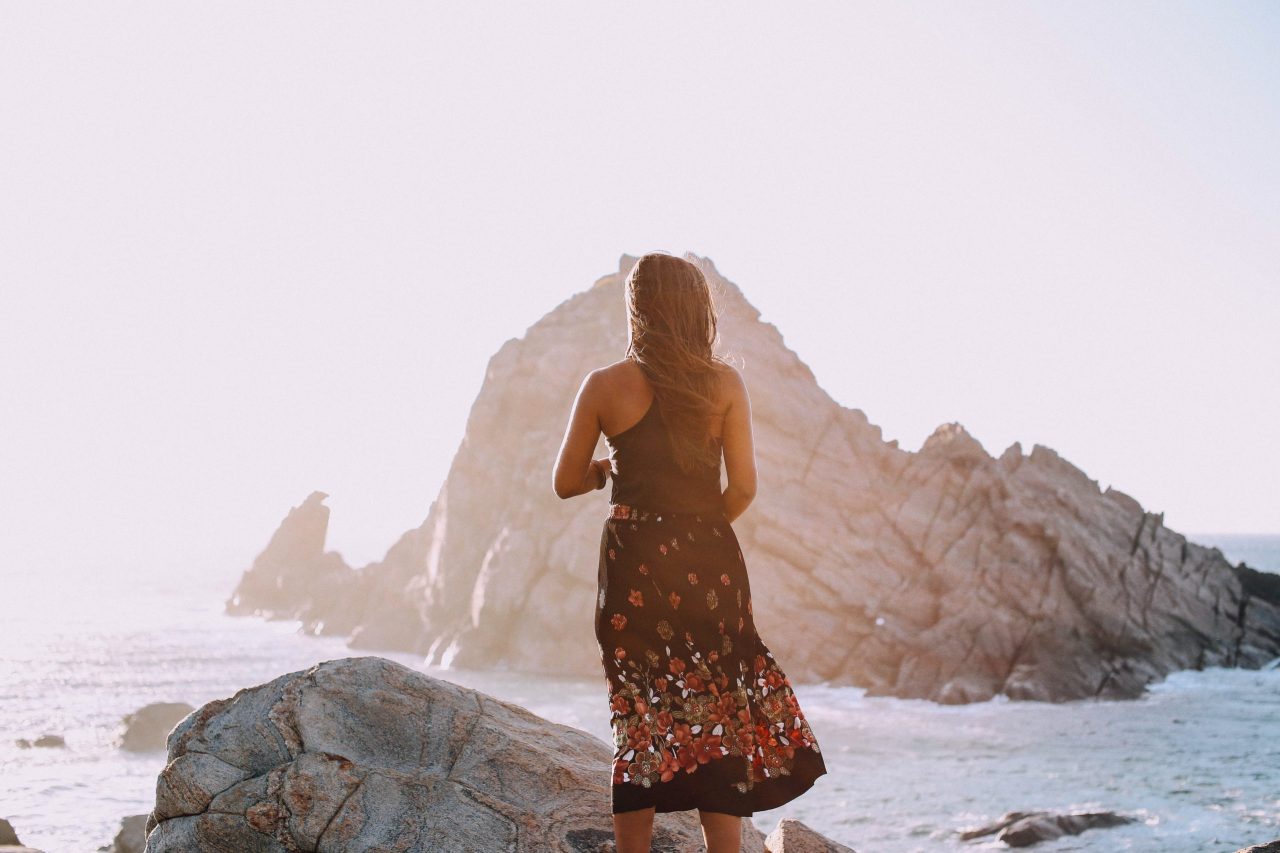 I Will No Longer Make Homes Out Of People
My feet had blisters from walking too long in shoes that didn't fit me. I wandered, trying to find myself in humans that felt like strange cities, even when they were where I stripped my soul. Their front porch lights were inviting. They always had a cup of tea for me. Until there wasn't. But you… you were a peculiar solace. You smelled of seasalt and orchid. You felt like a campfire in winter.
For the first time in many years, I rested until there were only faint lines where the blisters used to be. There was a girl from my hometown who said to never make homes out of people. But you laid blankets on the back of your pick-up truck, your arm as my pillow as you pointed out constellations with the other. You'd talk about your mother and the lemon tree; in the silence, we each had secrets to keep. We'd take turns wishing each other safe and we'd stay up long enough to wish each other good night—even when the sun had seeped through white curtains and crumpled sheets. If you weren't home, then why was I at peace?
But as I've seen in gravestones, peace only comes to those who rest. Suddenly, you were a man of the world, and suddenly, I was restless. You built houses in many places and I didn't know which of those picket fences could speak of home. I realized I couldn't talk about you 'cause our witnesses were take-out coffees, street lamps, and papers that had seen better days. The secrets we kept used to be exciting mysteries, but the lipstick in the car wasn't a shade I'd wear and neither was the perfume on your canary yellow jacket. The good nights no longer lasted until the morning and I was left barefoot in the library where you used to tell me stories. And now I understood when she said to never make homes out of people… 'cause someday, you won't have the house key and you'd find yourself knocking on windows. 
I bought better shoes and told you I'd go out to buy groceries. You saw I brought my suitcase and told me to stay safe. We both knew I was leaving, but not one of us could say goodbye. Instead, I smiled and said, "Good night." Even when the neighbors were out in their backyard, basking in the daylight as they had their brunch, unbeknownst to them that comets came to end a world in the living room next door. We both knew I needed the rest and you needed a friend. I had the last word, but you had my last love. I'd thank you for healing me, but how can I be grateful when you gave me a cure so you could scorch the whole of me? So, fuck you and your lemon tree and for letting me lose sleep.
Someday I won't ever have to get locked out of my stupid home 'cause my home is free. Out here, far from you and the walks that broke me, I'll find myself and make the best home from the last human I ever thought I'd unearth tranquility from. And that human is me.