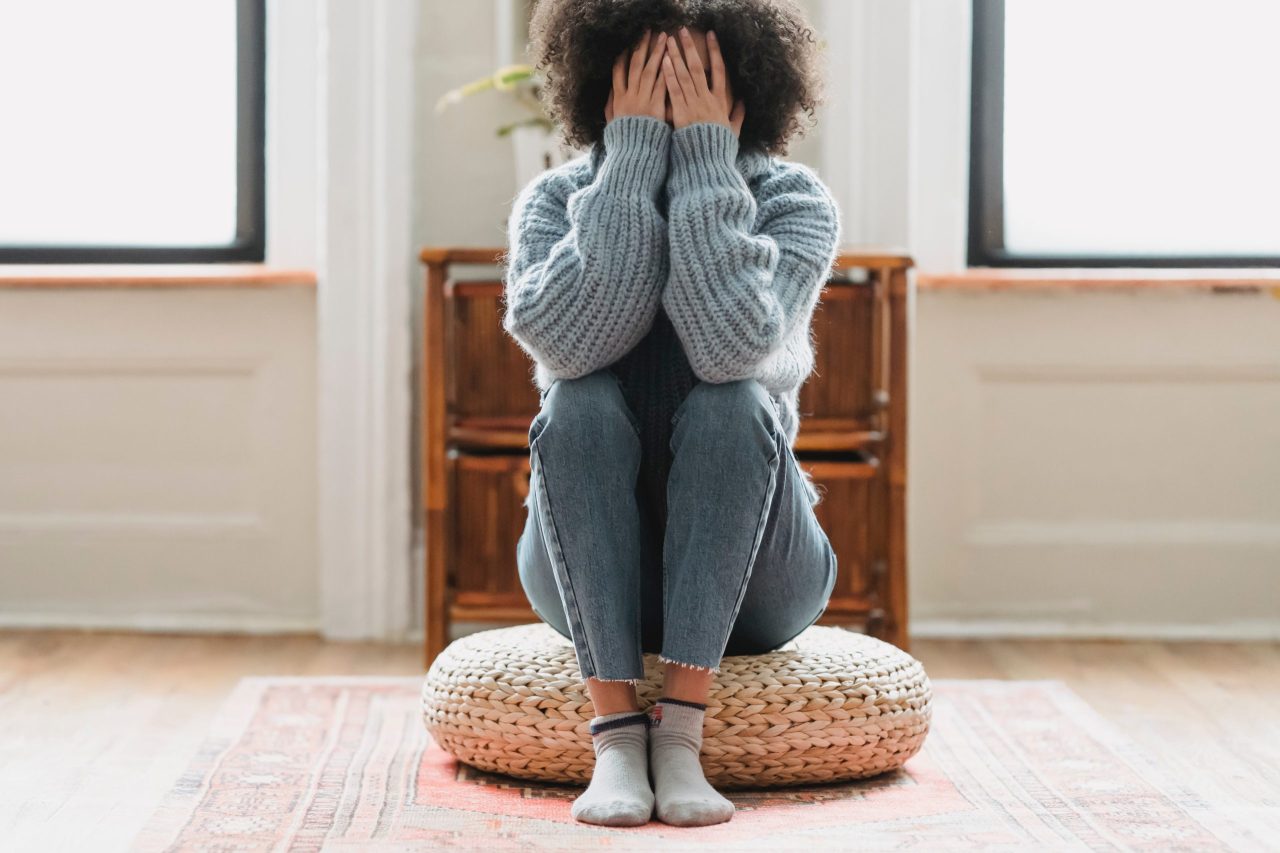 If You Want To Process Your Unhealed Trauma, You Must Do These 4 Things
When something traumatic happens to us, it changes the chemicals in our brain quite literally. Whether that be a heartbreak, domestic violence, sexual abuse, or a serious car accident, trauma affects us all and the list could go on.
The craziest part of it all is that trauma causes real chemical changes within our body that alters how our genes are expressed. After a traumatic event, the brain gets modified to adjust its new alarm system so that it can identify when harm of a similar caliber happens again. The brain filter becomes damaged, and it struggles to sort between relevant and irrelevant information causing you to subconsciously become on high alert to any threats. When we are triggered, our bodies are flooded with the stress hormone cortisol—which has many negative physical effects such as fatigue, anxiety, headaches, Intestinal problems, and weight gain. This means that in order to heal emotionally, we must also heal physically.
The first step is FEEL.
In order to move on, you must first feel every emotion, even the bad ones. I know this sounds scary, but it is an essential part of healing. Take a moment, a day, or a couple hours to really sit in the feelings of what has hurt you. Really focus on the feeling in your body; do not mentally go into every account of what has happened, as this will only cause you to internalize and relive the problem. You want to really only focus on the FEELING of this emotion. Where does it sit in the body? Are your shoulders tense? Is your heart racing? Give into the FEELING, knowing that you will release and the feeling is only temporary.
The second step is to RELEASE.
There are two ways that I like to release emotions. The first is to write it all down. If you are an overthinker like me, then you will benefit from doing a brain dump in a journal. You can do this by writing a letter (that you will never send) to someone who has hurt you. Be unbelievably truthful and raw and don't judge yourself for what comes up—this is for you only. Secondly, I like to use breathwork to really purge all negative emotions by breathing in through your mouth, filling up your stomach then chest and releasing by breathing out, no pause in between. Make sure to do this while lying down flat and have a blanket nearby. After a few minutes, you will notice a change in your body, whether that be a temperature change, dry lips, or a slight light-headedness. Set a soothing playlist while doing this exercise. Aim to push through any resistance; if this is your first time doing breathwork you can look for a guided practice, and always use caution—do not engage in this practice if you have heart or lung problems. Towards the end of the breathwork, to really release all pent-up energy stored in the body, grab a pillow and scream into it. Seriously, scream into the pillow as many times as you want. Imagine all the anger, hurt, and resentment leaving your body while doing this. I promise you will feel exhausted after this, but you will also feel so relieved. It is one of the most powerful tools you can use to let go.
The third step is to UNDERSTAND THE WHY.
After going through something traumatic, it is often hard to come to terms with why it had to happen. Turning inward and really letting yourself look at why this HAD to happen is one of the single most important things you can do in your healing. Sometimes calling it a 'lesson' can feel like you are being punished for something, but the fact of the matter is that it happened, and you can't change the past. Although you probably can't see it now, it had to happen to shape the future you. Unfortunately, there is no changing the past. This leads us with two options, one being that we can be the victim and wonder "why me?" and the other being that we can choose to accept the fact that this is forcing us to grow.
Sometimes things happen to you so that it can teach the other person a lesson, and sometimes the most horrific things happen to you so that one day you can help someone else. No matter the situation, the only option is to move forward.
The fourth and final step is to SET AN INTENTION.
Now that we have come to terms, felt the feelings, and released what needed to be released, we now need to point ourselves in the right direction by setting an intention. This can look like no longer identifying as a depressed person while taking small steps each and every day to become a happier one. Or maybe you went through a heartbreak and you are choosing to let that person be a part of your past but no longer in your present or future. Maybe you've experienced abuse and you've decided now that you will no longer live in fear because you know now that you are protected and can keep yourself safe and away from people who hurt you. Whatever the trauma, you must now make a commitment to move forward and change behaviors that have kept you mentally stuck.
Know that healing is not linear. This is not a foolproof be-all and end-all type of plan. There will be days that you feel like you're on top of the world and others where you feel as though you are carrying it all. That is normal. There will be days where your past seems lightyears away and moments where you think you healed and realize that something from years ago is still coming up. We are human; it is normal to feel. You will heal, but it requires the work, and I promise it will be SO worth it.