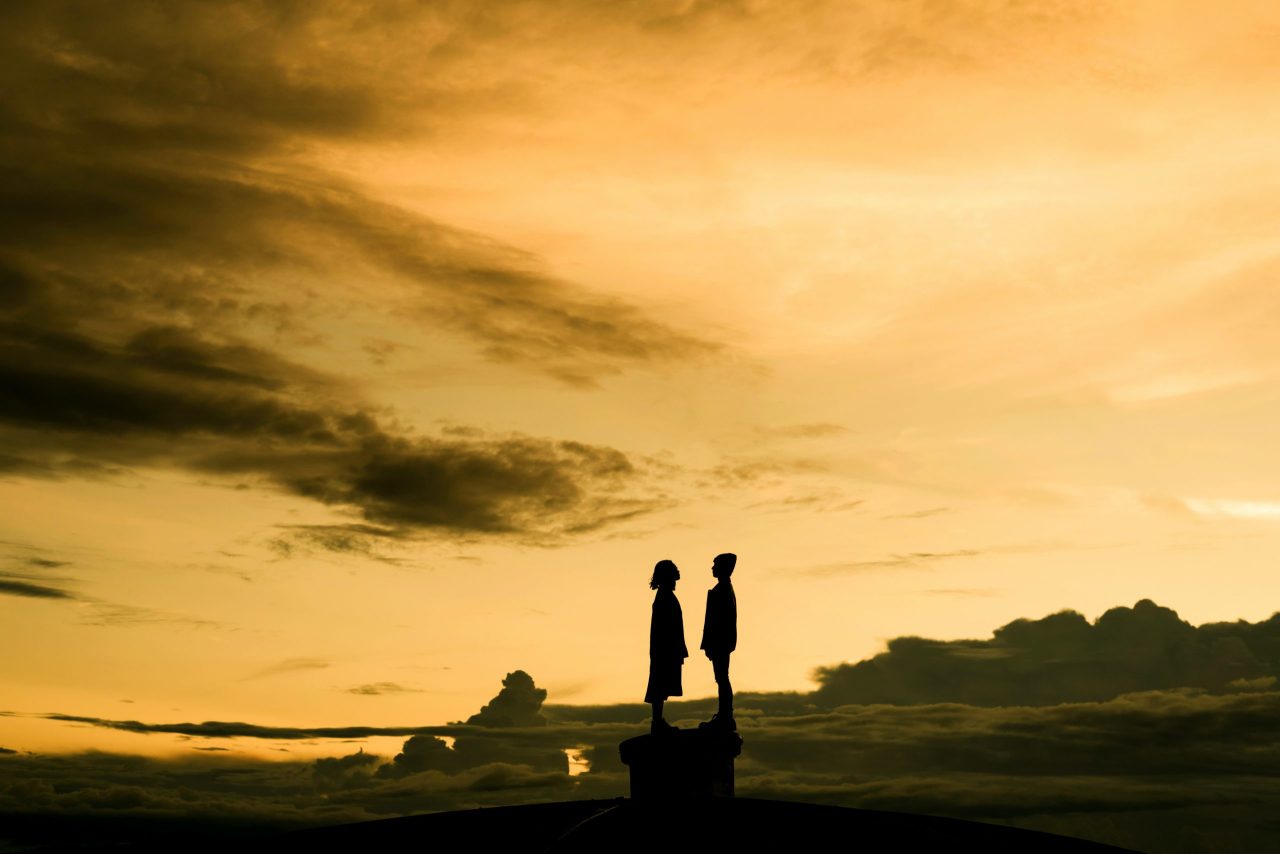 Is This How We Really End?
This is the hardest thing I've had to do
We take each other's lines so I know you feel me too
You know, sometimes I wish I could take it back
So that you won't have to feel bad
Wish I could forget your laugh
And every time I made you sad
Went to Chili's the way I want my baby back
When I held you I thought I'd never let go
The bell still rang and it was like "Ready, set, go!"
Let the universe turn all the umbrellas yellow
You feel it in waves so you rarely know
You say I'm the rock, I'm the safety
You have nightmares sayin' "Please stay up with me"
Drove a thousand miles
Tryin to see you smile
Said, "Nah, it'll be a while"
I ain't know what that means
Cause I thought you mighta been my queen
The one I saw in my dreams
OHB that's how it feels to be the Side Piece
Nothing went down, no need to worry
Still had to take a shot like Steph Curry
I guess I'm sorry I'm not Thor
But I really think I can love you more
How come if we didn't work out my heart still ends up sore?
Cause there's way to more to come, lots in store
I thought it was maybe too good to be true
The way after four years of silence you begged me to hold you
Could have been Stuck in Love
But there was nothing you could put me above
I'm aware that I frequently come on strong
I end up saying a lot of things that come out wrong
What was it that Robin said to Ted after prom?
I don't care if I were the most important man in the world
If at the end of the day I mean nothing to that special girl
Maybe you forgot why you left him, though not for me
Felt like I reminded you what real love could be
"I woke up thinking about your hug"
Not the type of thing to say when you're dating a cool cat sorta thug
Building towns made out of paper
Gifted once to me and I returned the favor
Contains a giant plot hole like a Life-Saver
Could have been your shoes or could have been mine
Turns out Perks of Being a Wallflower had the better line
You said your autopilot started to fail
Good thing my services as copilot are up for sale
Should have pulled the trigger and got the turkey
Instead we continue with the future all murky
I can forgive being confused
But without communication, feels like I'm being used
Heart explodes without any fuse
Can't clean it up, no more tissues
Our magazine is done, sold the last issues
I'm alien to many social interactions
I mix my logic in with my passions
I came through and wished to gain some closure
Pictures get blurry with too much exposure
First kiss was cliche as it gets; fireworks
Hope it wasn't just full of air the way a tire works
So tired of hearing about how I'm this "great guy"
Because you still don't choose me and I'll never know why
It's got me thinking about how the worst part of our goodbye
Was that I thought it was temporary until our next "hi"
Couldn't type it this time in case you've chosen poorly
And for that I'll return to missing you the same way as before: sorely
This here was about finding truth
Now I find that my brain is loose
Told you I didn't want some summer fling
Where we fall in love and then I don't mean a thing
Round two was different when I told you vividly
I won't look love in the eyes and jump away unavoidably
Sad you made both my fears occur very poignantly
I don't mean to make accusations very pointedly
It's just that I need someone to understand the boy that's me
You can try and make me look crazy but I'm immune to gaslighting
'Cause there's plenty of evidence for this stuff which I am citing
Clearing my head from pain is why I began writing
Preferred dark chocolate so you can't enjoy my sweetness
Selflessly falling for your smile turned into a weakness
If you ever want to be together
I'll have to hear you sing Forever
Coming back around you better bring that ring
Next time is strike three, so you know you better swing
Of course this last part is exaggerated
Things often get overly complicated
You might say to yourself, "We weren't an item"
Which is true except you've had feelings and failed to hide 'em
You want to see me angry but I ain't like 'em
I was a window while you called me a mirror
I say things you really like but you reply with fear
Maybe right now your reality is distorted
However, this behavior could no longer be rewarded
Take him anew and we'll get this all sorted
And if he breaks your heart again
I know I'll probably let you back in
Those on the outside will think it a sin
They don't understand everything we do from within
What kind of Christian doesn't believe in redemption
Something given freely without exemption
Years spent living off a phrase; we were best friends
Begging a question: Is this how we really end?