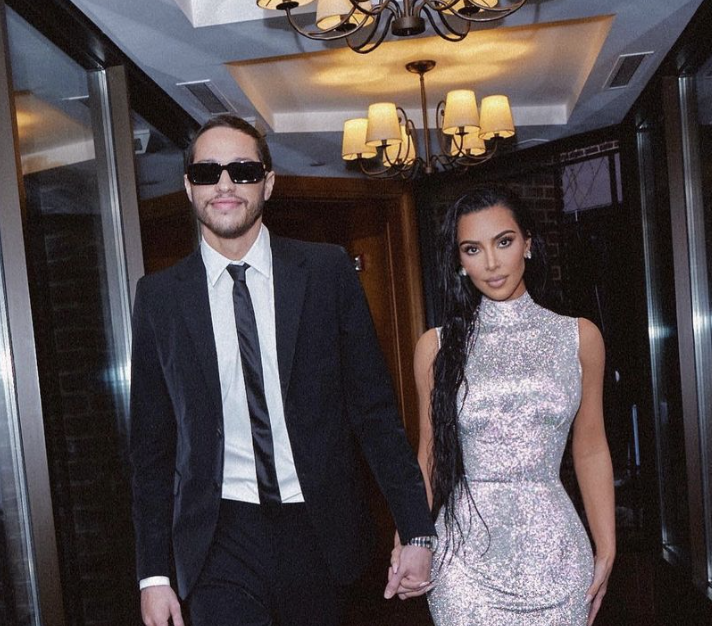 Kim Kardashian And Pete Davidson Prove The Best Relationships Are Unexpected
In October 2021, Kim Kardashian, 41, and Pete Davidson, 28, were photographed holding hands on a roller coaster and the internet let out a collective, tha fuck? While People initially reported that the two were "just friends," things have since changed.
If you haven't…kept up, Kardashian and Davidson are officially dating. They recently walked the Met Gala red carpet together as a couple and were just photographed being affectionate in London.
Many people were absolutely shocked and confused to see Kardashian and Davidson as an item:
At first glance, these reactions could be justified. After all, Kardashian is a glam and meticulous businesswoman. She also recently split from rapper Kanye West, with whom she shares four children.
Meanwhile, Davidson is a lanky sad boy with a heart of gold, no children, and lives with his mother. It's easy to assume the two are not only entirely on different pages but exist within entirely different worlds.
But this is exactly why they work so well together. The best relationships are unexpected.
There will be instances when love bursts through the door before you see it coming and before you're "ready" for it to arrive. And at that moment, you have a choice to either take a leap or hold yourself back.
I hope you choose the former. Because sometimes, love means taking a chance on someone who isn't your usual "type." It means taking a risk. It means allowing yourself to fall, no matter what anyone else thinks about it.
A relationship doesn't need to make sense to anyone else but the two people standing within it. In fact, it may make the love even more special if no one else "gets it." Because in the end, it was never about anyone else anyway.