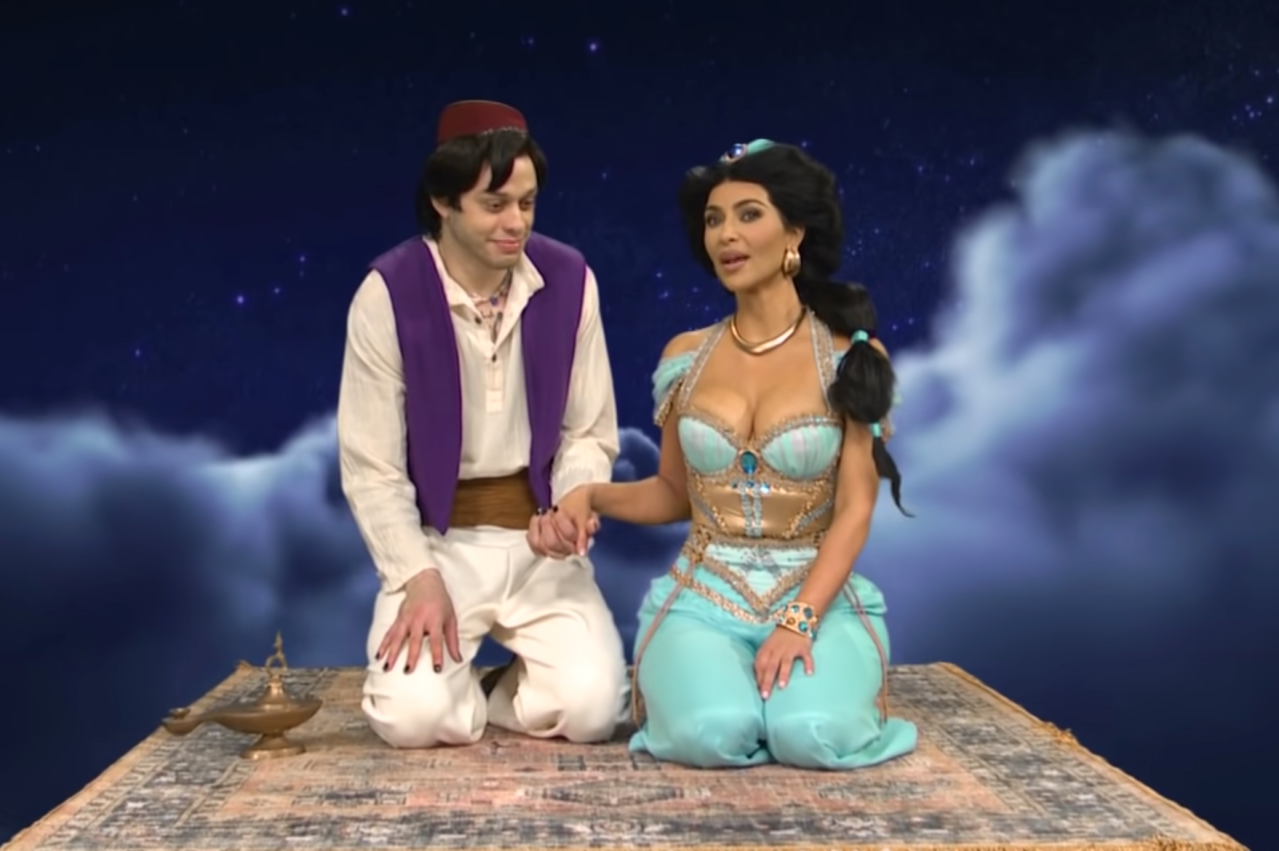 Updated on
This Is My Official Application To Also Be 'Just Friends' With Pete Davidson
PEOPLE shared photos from Friday night of Kim Kardashian, 41, and Pete Davidson, 27, on a rollercoaster together at Knott's Scary Farm in Buena Park, California. The two were holding hands, leading everyone to wonder wtf is going on with the two. Sources claim the two are "just friends." If this is true, I would also like to apply to be "just friends" with Pete Davidson.
Oh. Hey.
Long time, no psychotic article from me to you.
This is a little awkward, but I would like to officially retract my original 2018 request for you to love me in order to be considered as one of your "just friends" instead. Based on my skills, qualifications, and genuine interest in you as a person, I feel I would be a great fit for this role.
As far as my experience goes, I'm extremely well-versed in tall and ghoulish men not being in love with me and being just friends instead. And a good friend I am! I laugh at their jokes, give great advice, and always listen to their problems they should really see a therapist for. I also hold in (most) of my opinions about Joe Rogan, who comes up more in daily conversations with these men than you'd ever think would be possible. Anyway, all of these reflect true strength and perseverance on my part, which I think are important facets of being "just friends."
In addition to that experience, I like whiskey because I am casual and cool. If you are interested in cryptocurrency, I will judge you but still let you try to explain it to me. I also love SKIMS, the shapewear and clothing line from Kim Kardashian West.
Speaking of KKW, if you are dating, I would never get in the way of that, or any other woman you might be interested in pursuing. Because I respect you and want you to be happy, even if it's not with me. However, if you are not together, I am 100 percent on board with making out. But only as friends.
Thanks for your time and consideration. I can be reached at any time of day or night by phone or email.
Love,
BFF Molly