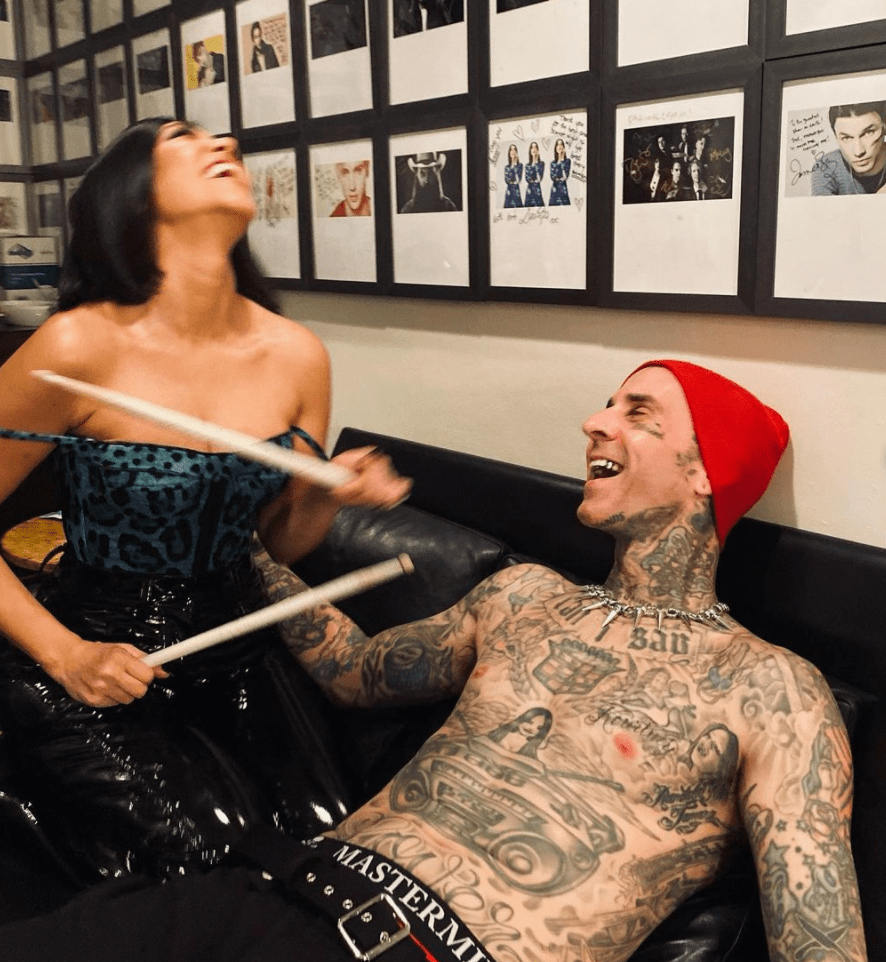 Kourtney Kardashian And Travis Barker Are Proof: If He Wanted To, He Would
He fell in love with the girl from the reality show. Travis Barker, 45, and Kourtney Kardashian, 42, are officially engaged. The Blink-182 drummer and Poosh founder had been friends for years before they took their relationship to the next level in January 2021 and are now planning to tie the knot after less than a year of dating.
However, after news of the engagement broke, so did reports of Kardashian's ex-boyfriend, Scott Disick, not being too happy with his ex moving on. A source told People that Scott had always assumed he and Kourtney would find their way back to one another.
Scott and Kourtney, who have three children together, dated on and off for almost 10 years before breaking up in 2015. According to E!, the last straw was when Scott didn't come home after a month-long partying escapade and was then photographed in Monte Carlo with his ex-girlfriend. It was then when Kourt reportedly broke up with Scott.
Breakups are grueling and painful for everyone involved. It's easy to understand why Scott had been leaning into wishful thinking, hoping to win Kourtney back. But here's the thing: Someone can only wait so long for the bus to never show. Eventually, they're going to need to find another way to get to where they need to be.
To be clear, Scott and Kourtney's former relationship is an incredibly extreme example of waiting for the person who was never truly there in the first place. But the reason it resonates with so many, I think, is because we've all had a Scott Disick type of situation in our own love lives.
The almost love stories, the endless situationships. And you know what? It's exhausting trying to make it work with the person who never shows up on time, or at all. But when someone isn't choosing us, we have still have a choice.
We can choose ourselves, and we choose ourselves by saying goodbye to the person who doesn't deserve us.
When we finally let the person who doesn't really want us go, we set ourselves free to find something true, something more. For Kourt, it was Travis.
Their engagement is proof that if someone wants you back, you'll know. Mature love isn't looking for the writing on the wall, the signs, the hints that someone might care enough one day. It's observing your partner's actions and taking their words at face value in the present.
If he wanted to be with you, he would. If he wanted to reciprocate, he would. If he loved you, you'd know. The answers are sometimes hidden in the fact we're asking the questions in the first place.
When it comes down to it, you don't want who doesn't want you. Stop settling for half-assed effort, empty promises, and inconsistent affection just because you don't want to be alone. To be honest, it's always lonelier to be with the wrong person than it is to be totally single.
Be brave enough to let yourself be the one who got away. Trust your own story enough to turn the page. Better things are coming.