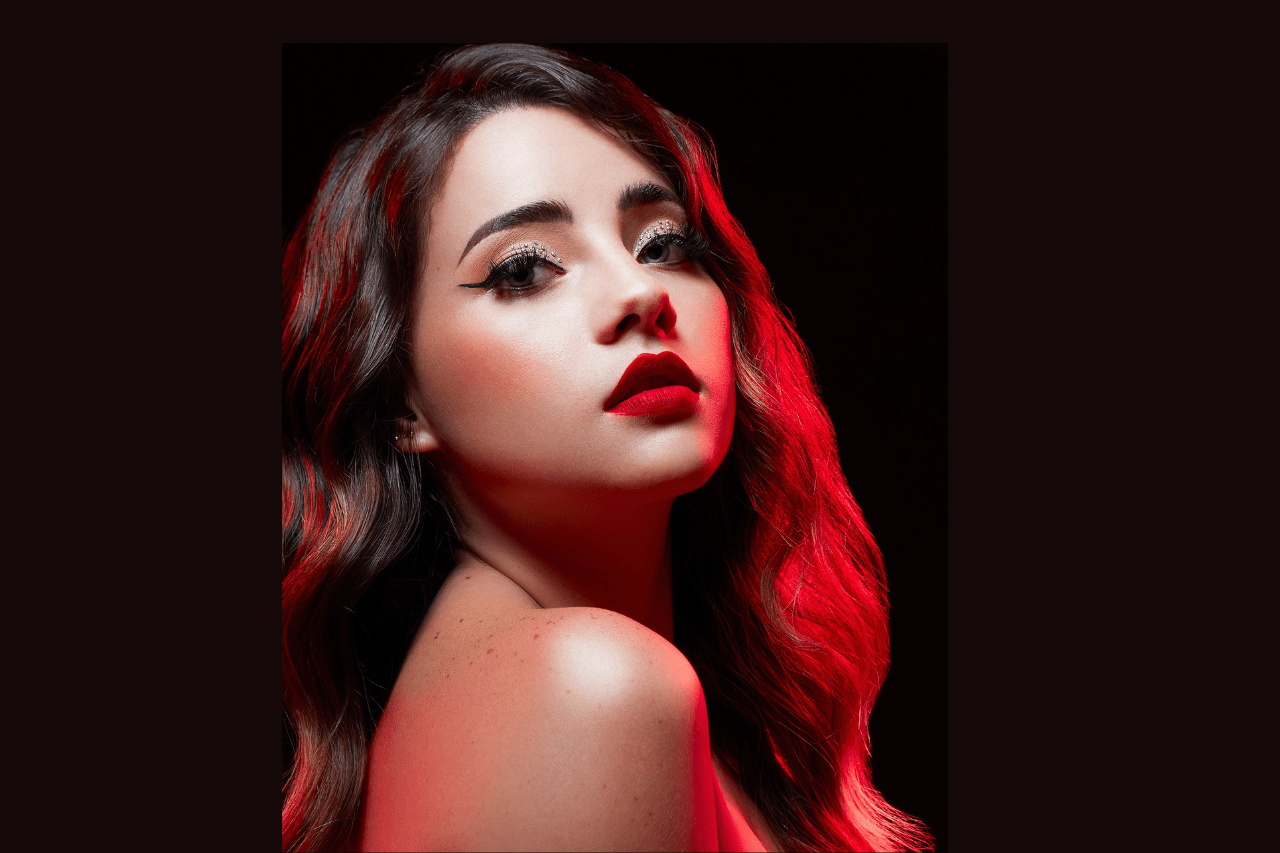 The Female Dexter: Lana Myers from The Mindf*ck Series Is BookTok's Favorite Vigilante Villain
This article contains spoilers and sensitive content that may be triggering for some readers. 
Lana Myers. Previously Victoria Evans – before she took on the identity and resources of Kennedy Carlyle to avenge herself and her family. If it seems complicated, it's because it is. This begins the tortured romance between a female vigilante who tracks down psychopaths and an FBI agent who is hunting her. What could go wrong? The Mindf*ck series is a five-part book series penned by author "S.T. Abby" (a pseudonym short for stabby – get it?) and is in a league of its own when it comes to ruthlessness, fast-paced nonstop action, and its alarmingly cutthroat main character. It is easy to read the entire series in one or two sittings because it's a jaw-dropping thriller that doesn't let the reader rest. 
That might explain how thousands of readers have fallen in love with the protagonist, exuding a similar type of love and reverence not unlike the fan base for vigilante characters like Dexter. On BookTok, the category of TikTok dedicated to everything from dark romances to spicy reads, Lana Myers is queen. "I am a Lana Myers apologist," says many a comment under videos depicting this villain-hero hybrid. "I think about this series every day," says other readers. "Lana Myers is my wife" is also another common outcry in the comments sections of these fan edits. 
Perhaps this is because Lana Myers has endured horrors to an extent unimaginable for most people – yet parts of her story and the effects of the traumas she's been subjected to still resonate with many trauma survivors. This is what makes her a beloved and badass yet admittedly morally complicated character. Although her story is extreme, Lana's emotional numbness, dissociation, losing a sense of humanity, searching for a rescuer and the feeling of being "different" from the rest of society is something many complex trauma survivors can relate to. Trigger warning: the series deals with graphic scenes of gang rape, mentions of suicide, and gory violence. 
A Journey of Complex Trauma
Lana and her brother are subjected to an excruciating assault by a group of predators in her town while her father is framed and killed for crimes he did not commit. Her brother saves her life while sacrificing his own and pleads with her to get justice. Instead of disappearing under her new identity when given the opportunity to do so, Lana Myers trains intensively with her partner in crime, Jacob (her deceased brother's boyfriend) to come back to her hometown, destroy the people responsible for her and her brother's rape and the deaths of her family members. She comes back "from the dead" figuratively speaking to "burn down the town" that enabled its worst abusers. Plot twist: in the midst of her journey in vigilante justice, she falls in love with the same FBI agent who, unbeknownst to him, spearheads the case in hunting her – mistakenly believing her to be a male serial killer because of her top-notch skills and strength. The FBI agent, Logan Bennett, is none the wiser that he is in bed with the very serial killer his team has been chasing. 
What Makes Lana Myers Different
One of the aspects that makes this series so unique aside from its captivating mystery is that Lana Myers isn't your average vigilante. Unlike vigilante protagonists like Cassie Thomas in movies like Promising Young Woman, she doesn't hold back. Unlike Dexter, she wasn't turned into a sociopath at a young age with uncontrollable "urges" to harm others – she lost her innocence in adolescence due to the predatory actions of a group of psychopaths and came back only to avenge her family. She still possesses empathy and compassion for other victims like herself – and the capacity to love. Unlike Hannah McKay in Dexter, she's got an even more complex and traumatic backstory – and if we're being perfectly honest, a much more captivating personality and sardonic wit. A la Arya Stark, she comes equipped with a hit list of those who killed her family. And she won't stop until she's done. 
To be clear, much like Dexter, Lana Myers is cathartic fiction. She's not meant to be "modeled," in real life even if she is universally adored. She's fantasy fuel for those who enjoy a sense of vigilante justice with their morning coffee or (albeit deeply dark) bedtime story. Readers find themselves sympathizing with Lana not because they necessarily agree with all her actions but because she's been through the unspeakable – and the predators she hunts down are guilty of some of the most gruesome crimes against the most vulnerable. Predators who not only lack remorse but display cruel and callous sadism that most people cannot comprehend. Not quite a psychopath but certainly not an "innocent" or "perfect" victim herself, Lana Myers is symbolic of what happens when a survivor is pushed to the edge of darkness by the monstrous acts of injustice she has endured at the hands of multiple predators. Yet her journey to vigilante justice only targets those who have caused great harm and continue to do so, which makes it much more difficult for the average reader to condemn her completely. 
Survivors Come Together
At the heart of this victim turned superhero-villain thriller is a greater tale about survivors and Lana isn't the only survivor in the series that gets justice on her terms. In joining Lana's mission, her righthand man, Jacob, avenges his first love, Marcus (Lana's brother), who was the victim of a brutal gang rape and attack by twelve of the town's worst predators. Lana fights back and wins against a notorious serial killer known as the "Boogeyman" and helps save his future victims. Lana also avenges Hadley, Logan's close friend and fellow FBI agent. Hadley was groomed by a predator from her past who Lana hunts down and even manages to protect a child from Hadley's abuser, forming an unlikely yet beautifully woven friendship with Hadley despite their initial tension. Their friendship is representative of what occurs when survivors come together in their pain and work together. Lana's destruction of the predators around her inspires an age-old moral conundrum. Readers are challenged to ask themselves what is more important. Protecting the innocent from harm from predators who have escaped justice time and time again? Or allowing these predators to run free because their rights supersede the rights of their victims – at least, in the eyes of the corrupt legal system? The answer is complicated and that is why this series inspires such moral ambiguity. 
Searching for a Rescuer
Logan Bennett, the FBI agent who doubles as a symbol of Lana's remaining humanity and as her love interest, is a character that invites just as much scrutiny as praise. Logan's love keeps Lana grounded in what it means to be human and from becoming a complete "monster" like the predators she hunts. Most trauma survivors can relate to what it feels like to search for a rescuer or seemingly find one – someone who acts as a support system during the worst moments of your life, who represents the innocence they lost. While many readers love the fact that Logan ardently protects and defends Lana, offering the only semblance of normalcy she's ever known, some of his actions toward her are quite questionable. When he finds out Lana's true identity as the "Scarlet Slayer," though not her entire background (he still thinks she's Kennedy Carlyle), he ultimately retraumatizes and silences her. He does the one thing survivors do not need after living a life of horror: subjecting them to invalidation, silencing, dismissal, and moral absolutism. 
While Logan's character remains admittedly problematic, Lana's character is the epitome of the sympathetic antihero or villain. Many fans of the series argue that she prevented more victims from harm by taking down the town's most brutal predators. Others would counter that it was not her "place" to play judge, jury, or executioner, even though the justice system failed her and her family and actively targeted the innocent to the point of death. However you may feel about this series, one thing is for certain: this book series is one of a kind when it comes to exploring the dark world of psychopaths, the harm they do, what happens when they are finally taken down, and the "monsters" they create in the process. Perhaps most chillingly, Lana Myers is a powerful reminder that not all victims turn the other cheek. Some come back to take all that was stolen from them.