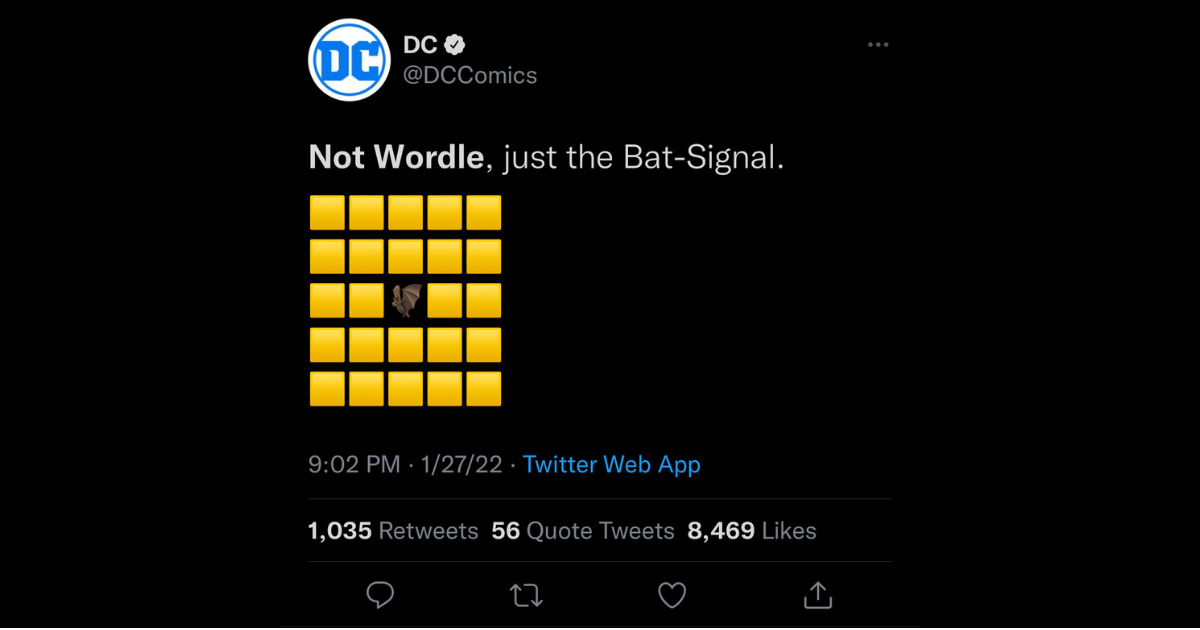 Updated on
Not Wordle, Just The 20 Best Meme's We've Seen About This Trend
If you're anything like me and checks their social feeds a little too often, there's no way you haven't seen the new Wordle craze hitting our timelines, and newsfeeds, everywhere we go. Don't be a square, and at least join in on the laughs if you won't learn how to play…because same.
We love a good cartoon!
Seems sus.
Stay Hydrated
Spider-Man Who?
Ore-oh…
Iconic
Accurate TBH
Do You Believe In Magic (The Gathering?)
Titans Activate!
This One Has Energy
Edward Is That You?
Netflix and Chill?
All You Need Is…
Just A Snap
Are You Feelin' It Now
Coffee Anyone?
We Also Love Gus
It's Written In The Stars
Harry Has Style
Tasty!