Third Incidence of A Person Jumping Overboard on a Carnival Cruise Ship in Just Three Months
TikToker Jenna Lynn, @jennalynn468 keeps up-to-date on all the interesting breaking news stories and reports on them so you don't have to look too far to stay in-the-know. One of her recent videos highlights this month's Carnival Cruise tragedy. On Saturday, April 16, 2022, a man jumped overboard around 55 miles east of the ship's destination of Port Canaveral, Florida. Sadly, this news story does not have a happy ending.
Reports of Man Overboard
According to TMZ, a passenger on the boat said she was on deck seven when she saw two teens run past her in a panic. She told them to slow down and they screamed back at her that someone just jumped overboard. Security quickly got involved, but couldn't find anything. The U.S. Coast Guard took over the search and the ship continued on to its destination.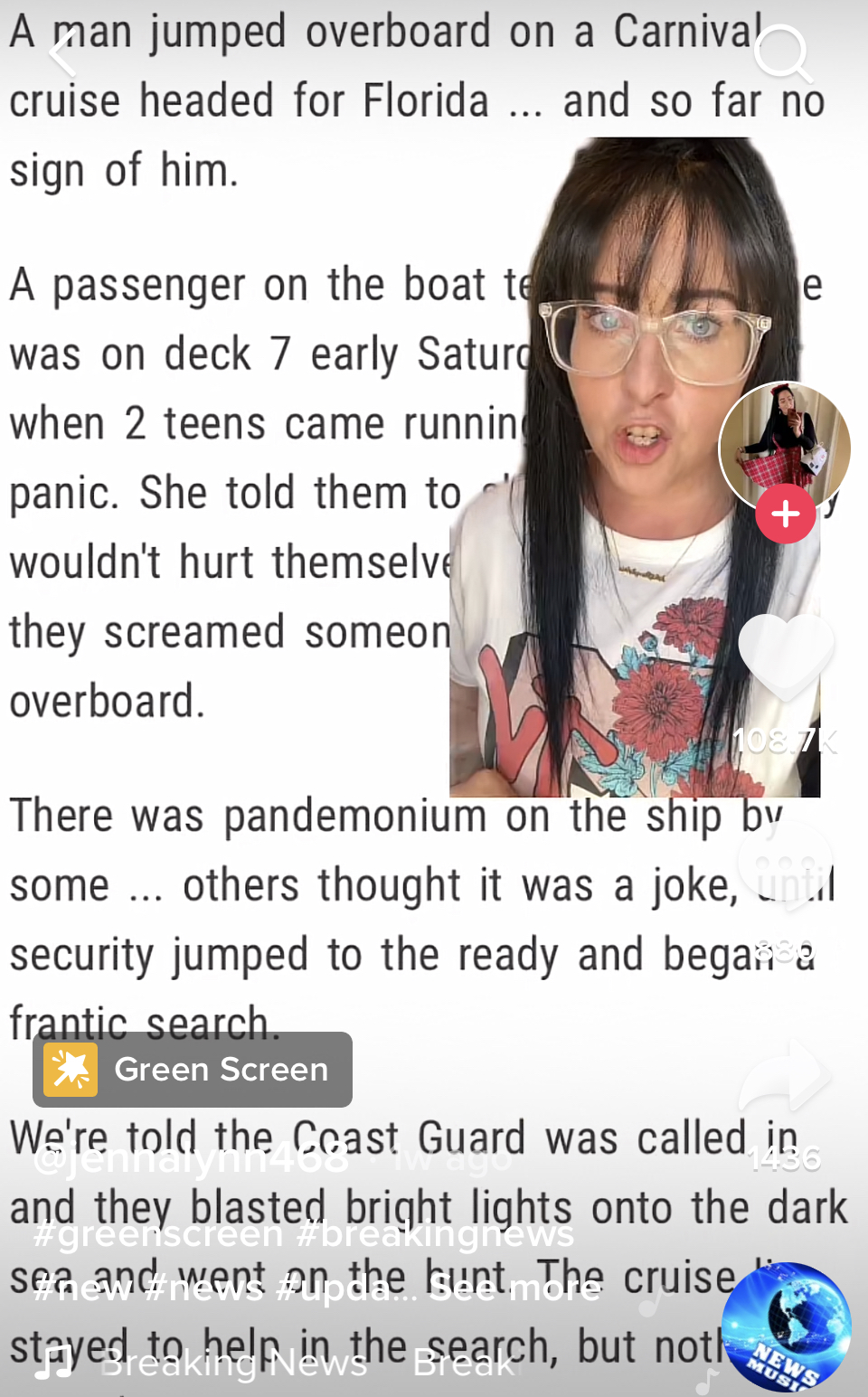 58 Hours of Searching
According to Florida Today, a crew member notified the U.S. Coast Guard around 1:15 a.m., and they searched 2,078 square miles with no luck. Coast Guard crews ended their search for the man, Tang Tran, 43, after 58 hours.
The Largest Ship Build For Carnival Cruise Lines
According to CBS Miami, the Mardi Gras is the largest ship ever built for the cruise line. It's the first luxury ship to also feature an onboard roller coaster. The ship is more than 1,100 feet long and has 21 decks and six themed zones. "Carnival also says the Mardi Gras is the first in the Americas to be powered by liquefied natural gas, a cleaner-burning fuel."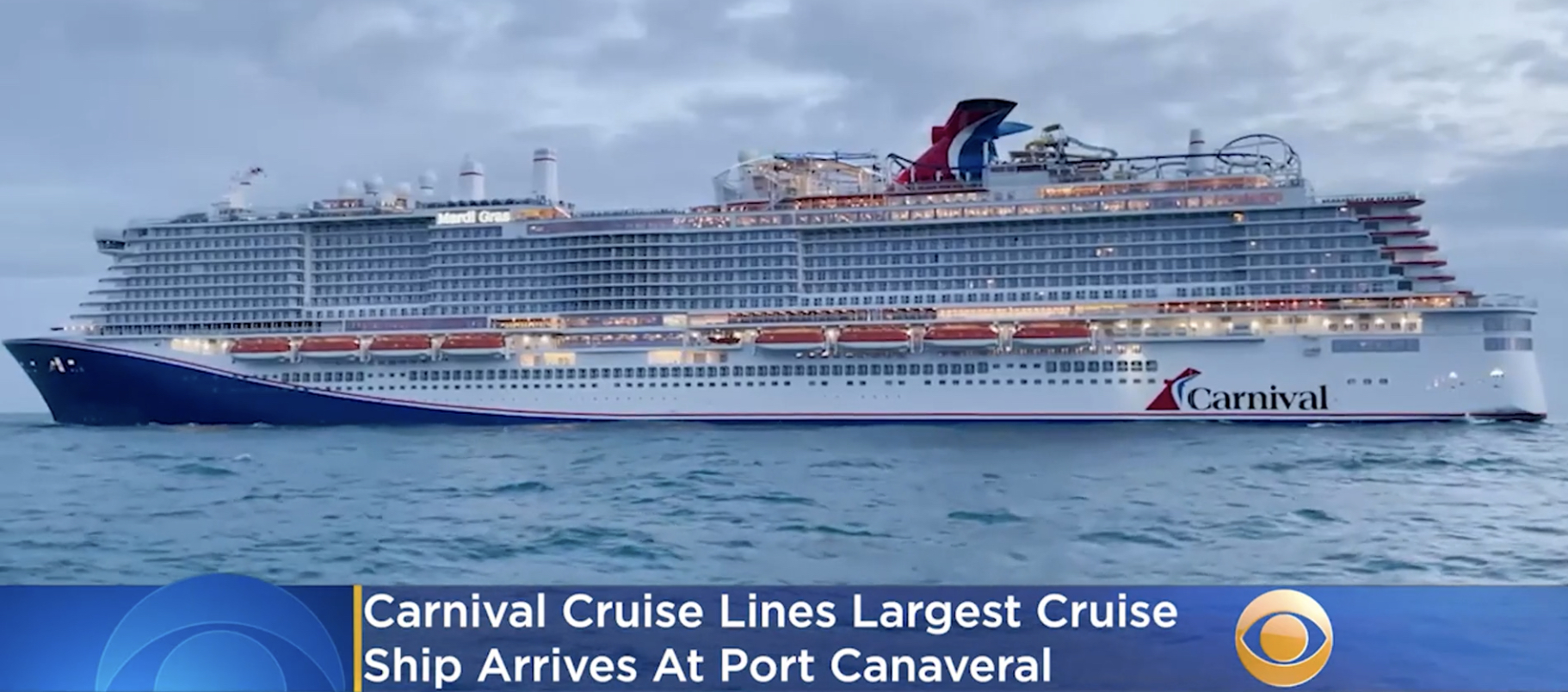 More Common Than You Might Think
So just how common is it for a person to fall or jump overboard on a cruise ship? According to the International Journal of Travel Medicine and Global Health, "58 passengers and 14 crew members died from falling overboard on cruise ships between 2001 and 2019. Over the same period, 55 passengers and five crew died after jumping off vessels in suspected suicides."
This year alone has seen a few overboard incidences already. In February, a 32-year-old woman reportedly jumped overboard from the Carnival Valor off the Louisiana coast, and in March, a man jumped overboard from the Carnival Horizon about two hours after the ship departed from Turks and Caicos.