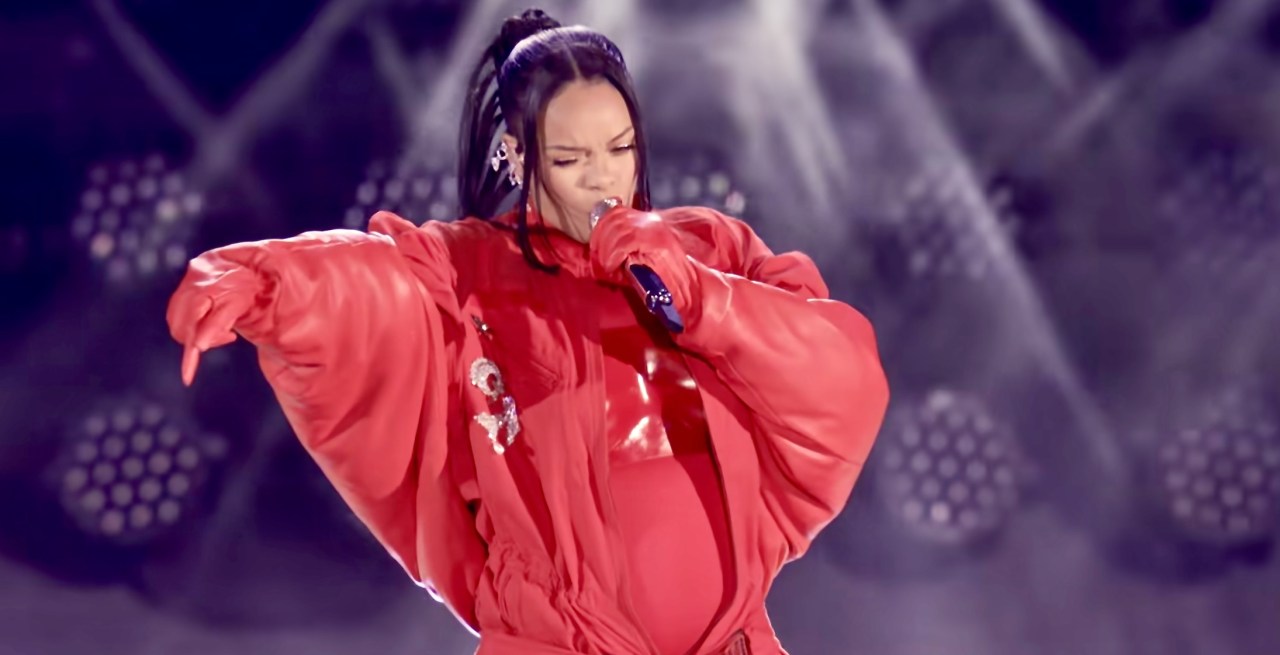 Rihanna's Super Bowl Performance Proves It's Her World (And We're Just Living In It)
Despite the speculation that Rihanna would finally be releasing new music following her Super Bowl LVII halftime show, it turns out the singer will not be returning to work, work, work, work, work. Well, at least not musically. As it turns out, the pop star and beauty mogul is pregnant with her second child.
Rihanna, who hasn't dropped a new album since 2016's ANTI, made it quite clear with her performance that she isn't planning to return to the studio anytime soon. As Jon Caramanica of The New York Times put it in their review of the halftime show:
"Rihanna — one of the crucial pop hitmakers of the 21st century — needs the Super Bowl less than the Super Bowl needs her, and her performance was a master class in doing exactly enough. She treated it like many people approach their professional obligations when their personal life is calling: dutiful, lightly enthused, a little exhausted, looking to work the angles ever so slightly."
While I obviously hope Rihanna chooses to create new music one day, we all need to understand it will be 100 percent on her terms and her terms only. Rihanna has always done things her way after all. She has never been one to bend for other people's wishes (sry, Drake). And she definitely has never led her life to fall in line with others' expectations of her.
It's Rihanna's world and we're just living in it. Thanks for having us, RiRi, and congrats on winning Super Bowl LVII! Just know, when you do drop that album, bitch (me) will have your money at the ready.