'Secrets of Playboy' Exposes The Infuriating Details of Playmate Dorothy Stratten's Murder
The glamour of the Playboy Mansion has truly become just smoke and mirrors over the last decade. After the release of  "Secrets of Playboy," a 10-part A&E network docuseries that explores the dark side of the lifestyle, the mysterious ways of Hugh Hefner, five years after his death. One of the most profound crimes revealed in this series, was when Playmate of the Year Dorothy Stratten was horrifically imprisoned, raped and murdered by her estranged husband, and ex-pimp Paul Snider in August of 1980.
Just two years before her untimely demise, Stratten lived a normal life. A eighteen year old server at a Dairy Queen, who was a senior in high school attending Centennial High School in Coquitlam, British Columbia.This was until one day 26 year old Paul Snider, a local promoter and pimp with dreams of making it big in Hollywood, began grooming the starlet and persuaded the 18-year-old to pose nude for a photo shoot.
From there, it was full speed ahead for Stratten. After Snider sent her test shots to Playboy, Hollywood cherry-picked her right into stardom. With such success, Snider took advantage of their mutally beneficial relationship, and proposed.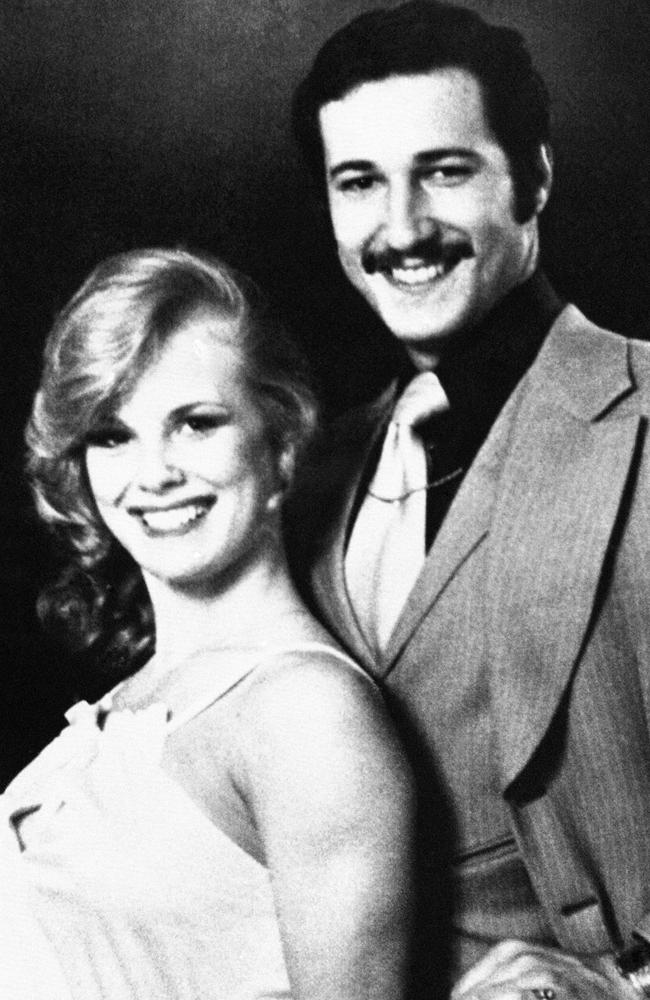 Stratten exclaimed "He cares for me so much. He's always there when I need him. I can't ever imagine myself being with any other man but Paul." and ultimately married in June of 1979. Shortly after this arrangement, she was among the 16 top contenders for the 25th Anniversary Playmate. Although she lost to Candy Loving, she was named Playmate of the Month for August 1979.
Everything seemed great for Stratten, until Miki Garcia who was the former director of promotions arranging public appearances by Playmates, discovered that Stratten's pimp, has a dark history. Garcia informed Hefner that Snider was "arrested in Vancouver for dope peddling and pimping," and Hefner did not seem to mind. The reasoning? By getting involved in her marriage with Snider has the potential to complicate the two men's mutually beneficial relationship, and ultimately lose magazine sales for her exit. By 1980, Snider controlled her finances, real estate, and business sutors she would partner with, for her next big deal.
Stratten, ended up working as a Bunny at the Playboy Club in Los Angeles, while also appearing on Playboy's Roller Disco and Pajama Party, while also starting a career in Hollywood. With Stratten's rise to fame in 1980, Snider became increasingly more possessive of her, and their relationship became to deteriorate. Once Stratten was introduced to Peter Bogdanovich, and fell for him, after he wrote her a personal role in his film 'They All Laughed.' Stratten realized this was the time to meet with Snider and ask for a divorce.
In August of 1980, Stratten went to the home that she and Snider once shared to go over their divorce agreement, and her life abruptly came to and end when Statten was shot in the face with a 12-gauge shotgun by her estranged husband. Snider, 29, then turned the gun on himself.
Hefner's statement regarding her death was truly shocking. "The death of Dorothy Stratten comes as a shock to us all.… As Playboy's Playmate of the Year, with a film and a television career of increasing importance, her professional future was a bright one. But equally sad to us is the fact that her loss takes from us all a very special member of the Playboy family." His statement, shows zero remorse of the intel he received from his executive staff members, and the most damage control he did was to protect the Playboy brands image, and pulled the cover of the 1981 Playmate Calendar where Stratten was featured, and also scrapped a Christmas promotion featuring her posed in the buff with Hefner.
When you think back to the Playboy empire, Hefner's most manipulative skill was directly abusive and manipulative actions toward innocent young women who saw Playboy as a path to fame and success. After this exposé was blasted, Playboy released a statement saying
"Today's Playboy is not Hugh Hefner's Playboy…We trust and validate these women and their stories, and we strongly support those individuals who have come forward to share their experiences. As a brand with sex positivity at its core, we believe safety, security and accountability are paramount. The most important thing we can do right now is actively listen and learn from their experiences, we will never be afraid to confront the parts of our legacy as a company that do not reflect our values today. As an organisation with a more than 80 per cent female workforce, we are committed to our ongoing evolution as a company and to driving positive change for our communities."