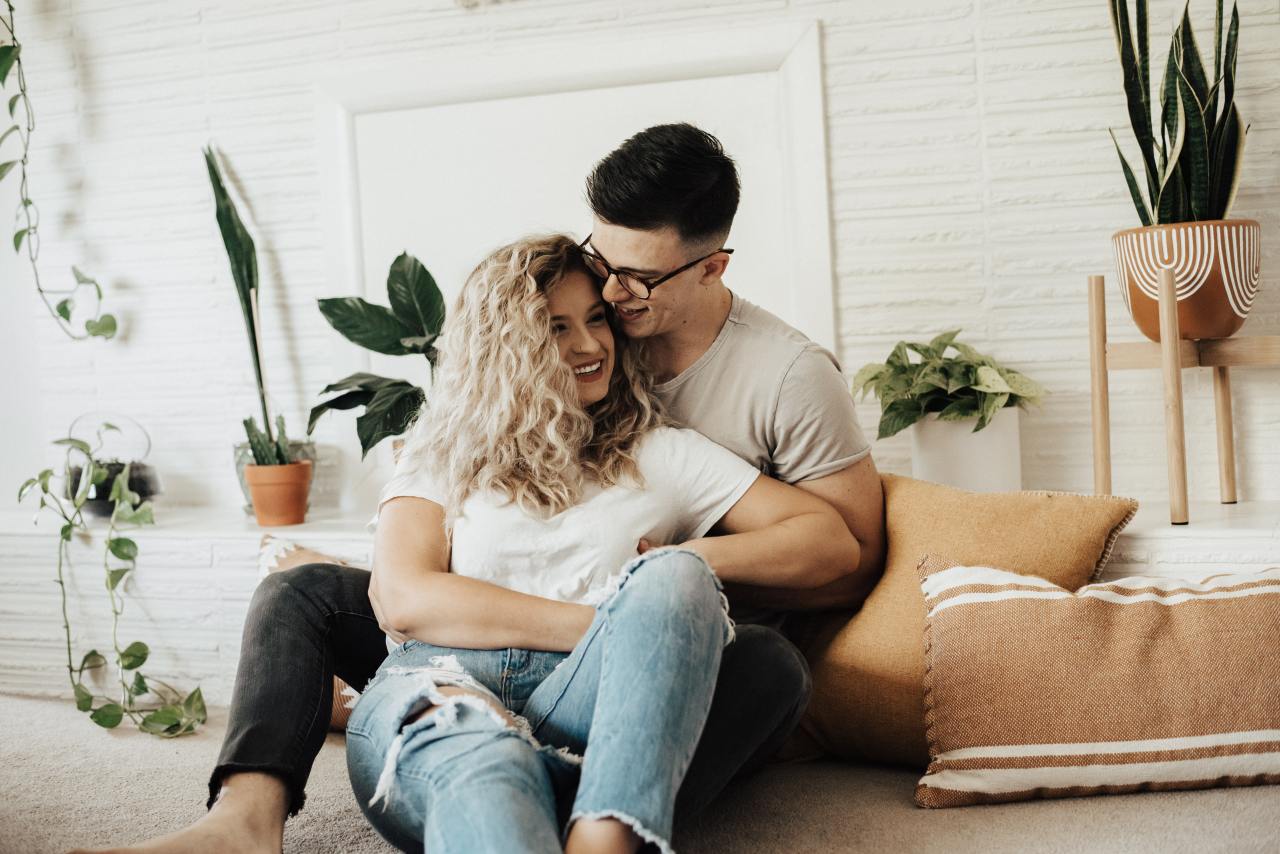 The 7 Worst People To Date If Your Love Language Is Physical Touch
People who never make the first move. You don't always want to be the one initiating physical contact. You want your partner to reach out for hugs and kisses. You want them to squeeze your thigh and hold your hand without needing to ask. Basically, you want to feel wanted. You want to know that your partner finds you (physically and emotionally) attractive and that they can't get enough of you.
People who aren't able to see you in person much. Maybe you live miles away from each other or maybe they're always working, but either way, you aren't going to be happy if you can't see them in person often. After all, it's impossible to touch over Facetime or Zoom. If you aren't physically close to them and your love language is physical touch, you might start feeling emotionally distant too.
People who are uncomfortable with PDA. Physical touch is about more than sex. It's about holding hands at the grocery store and exchanging kisses in the rain. If your partner is super shy about any form of PDA, and acts like you're just friends when you're out in public, you're going to feel unsatisfied. You're going to crave more. You want to feel swept off your feet all the time, not only when you're in the privacy of your own home.
People who only touch you when they want to sleep with you. You don't want kisses to be reserved for the bedroom. You want smooching and hugging and cuddling to be a regular part of your routine. It doesn't have to lead to anything more for it to feel meaningful. It already is to you – and you need a partner who feels the same way.
People who never want to stay home and be lazy. You love to cuddle, so there's nothing that sounds better than snuggling up to your partner while watching a movie or eating breakfast in bed. If your partner needs to be out all the time, doing more exciting things, then you might feel a little irritated. You work best with people who are happy to stay home and hang out with you one-on-one. People who enjoy cuddling all day long like you do.
People who want to keep the relationship a secret. Although sneaking around can be fun at first, you don't want to be hidden away for good. You want someone who is excited to be seen with you. Someone who walks into the room with their arm wrapped around you, so everyone knows you're together. Someone who lets you rest your head on their shoulder at dinner and plants kisses on you in front of their friends. Someone who isn't embarrassed to touch you in public.
People who need a lot of space and privacy. It doesn't matter if you're reading separate books or scrolling through your phones on the couch without talking. You still want to have some sort of physical contact, whether that's resting your head on their lap or getting your feet massaged or holding hands. If your partner doesn't want to be bothered when they're doing their own thing, then you might not feel as close to them as you would like. You might need a little more attention.