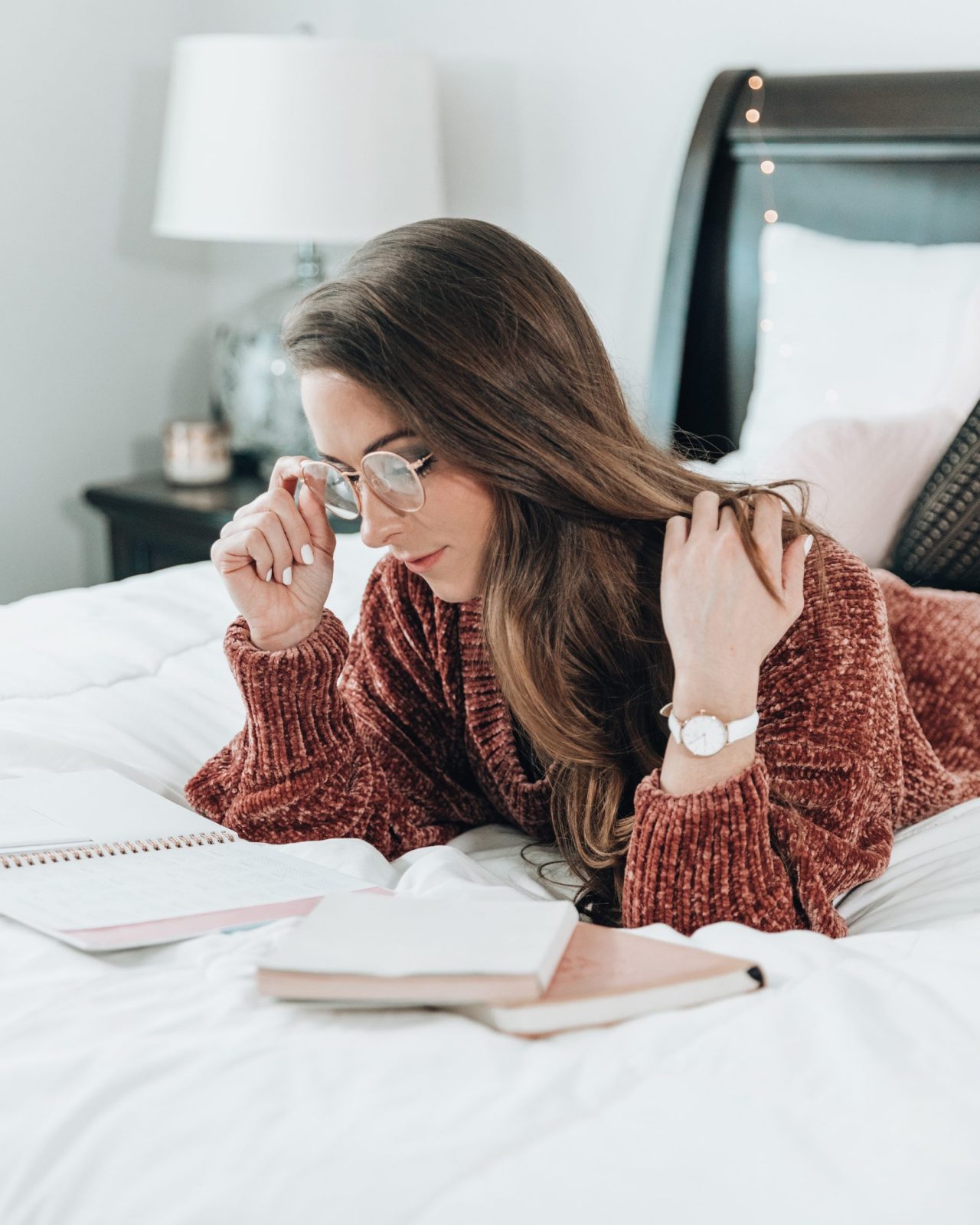 The Best Books For Everyone On Your Holiday Shopping List
For anyone who wants to happy (or sad) cry: Under the Whispering Door by TJ Klune 
"When a reaper comes to collect Wallace from his own funeral, Wallace begins to suspect he might be dead. And when Hugo, the owner of a peculiar tea shop, promises to help him cross over, Wallace decides he's definitely dead. But even in death he's not ready to abandon the life he barely lived, so when Wallace is given one week to cross over, he sets about living a lifetime in seven days."
For anyone who loves magic — and their family: Blood Like Magic by Liselle Sambury
"After years of waiting for her Calling—a trial every witch must pass to come into their powers—the one thing Voya Thomas didn't expect was to fail. When Voya's ancestor gives her an unprecedented second chance to complete her Calling, she agrees—and then is horrified when her task is to kill her first love. And this time, failure means every Thomas witch will be stripped of their magic.
Voya is determined to save her family's magic no matter the cost. The problem is, Voya has never been in love, so for her to succeed, she'll first have to find the perfect guy—and fast. Fortunately, a genetic matchmaking program has just hit the market. Her plan is to join the program, fall in love, and complete her task before the deadline. What she doesn't count on is being paired with the infuriating Luc—how can she fall in love with a guy who seemingly wants nothing to do with her?"
For anyone obsessed with ghosts and romance: Cemetery Boys by Aiden Thomas 
"Bestowed by the ancient goddess of death, Yadriel and the gifted members of his Latinx community can see spirits: women have the power to heal bodies and souls, while men can release lost spirits to the afterlife. But Yadriel, a trans boy, has never been able to perform the tasks of the brujas – because he is a brujo.
When his cousin suddenly dies, Yadriel becomes determined to prove himself a real brujo. With the help of his cousin and best friend Maritza, he performs the ritual himself, and then sets out to find the ghost of his murdered cousin and set it free.
However, the ghost he summons is not his cousin. It's Julian Diaz, the resident bad boy of his high school, and Julian is not about to go quietly into death. He's determined to find out what happened and tie off some loose ends before he leaves.
Left with no choice, Yadriel agrees to help Julian, so that they can both get what they want. But the longer Yadriel spends with Julian, the less he wants to let him leave."
For anyone who wants a powerful, feel-good book: The Midnight Library by Matt Haig 
"Somewhere out beyond the edge of the universe there is a library that contains an infinite number of books, each one the story of another reality. One tells the story of your life as it is, along with another book for the other life you could have lived if you had made a different choice at any point in your life. While we all wonder how our lives might have been, what if you had the chance to go to the library and see for yourself? Would any of these other lives truly be better?"
For anyone who is trying to better themselves: Untamed by Glennon Doyle
"There is a voice of longing inside each woman. We strive so mightily to be good: good partners, daughters, mothers, employees, and friends. We hope all this striving will make us feel alive. Instead, it leaves us feeling weary, stuck, overwhelmed, and underwhelmed. We look at our lives and wonder: Wasn't it all supposed to be more beautiful than this? We quickly silence that question, telling ourselves to be grateful, hiding our discontent—even from ourselves.
For many years, Glennon Doyle denied her own discontent. Then, while speaking at a conference, she looked at a woman across the room and fell instantly in love. Three words flooded her mind: There She Is. At first, Glennon assumed these words came to her from on high. But she soon realized they had come to her from within. This was her own voice—the one she had buried beneath decades of numbing addictions, cultural conditioning, and institutional allegiances. This was the voice of the girl she had been before the world told her who to be. Glennon decided to quit abandoning herself and to instead abandon the world's expectations of her. She quit being good so she could be free. She quit pleasing and started living."
For anyone who is a sucker for romance: People We Meet On Vacation by Emily Henry
"Poppy and Alex. Alex and Poppy. They have nothing in common. She's a wild child; he wears khakis. She has insatiable wanderlust; he prefers to stay home with a book. And somehow, ever since a fateful car share home from college many years ago, they are the very best of friends. For most of the year they live far apart—she's in New York City, and he's in their small hometown—but every summer, for a decade, they have taken one glorious week of vacation together.
 
Until two years ago, when they ruined everything. They haven't spoken since.
 
Poppy has everything she should want, but she's stuck in a rut. When someone asks when she was last truly happy, she knows, without a doubt, it was on that ill-fated, final trip with Alex. And so, she decides to convince her best friend to take one more vacation together—lay everything on the table, make it all right. Miraculously, he agrees.
 
Now she has a week to fix everything. If only she can get around the one big truth that has always stood quietly in the middle of their seemingly perfect relationship. What could possibly go wrong?"
For anyone who sticks to the classics: ABC Murders by Agatha Christie
"There's a serial killer on the loose, bent on working his way though the alphabet. There seems little chance of the murderer being caught — until he makes the crucial and vain mistake of challenging Hercule Poirot to frustrate his plans…"
For anyone who loves twisty science fiction: The Echo Wife by Sarah Gailey

"Martine is a genetically cloned replica made from Evelyn Caldwell's award-winning research. She's patient and gentle and obedient. She's everything Evelyn swore she'd never be. And she's having an affair with Evelyn's husband. Now, the cheating bastard is dead, and both Caldwell wives have a mess to clean up. Good thing Evelyn Caldwell is used to getting her hands dirty."
For anyone who goes to boarding school — or wishes that they did: The Ivies by Alexa Donne 
"Everyone knows the Ivies: the most coveted universities in the United States. Far more important are the Ivies. The Ivies at Claflin Academy, that is. Five girls with the same mission: to get into the Ivy League by any means necessary. I would know. I'm one of them. We disrupt class ranks, club leaderships, and academic competitions…among other things. We improve our own odds by decreasing the fortunes of others. Because hyper-elite competitive college admissions is serious business. And in some cases, it's deadly."