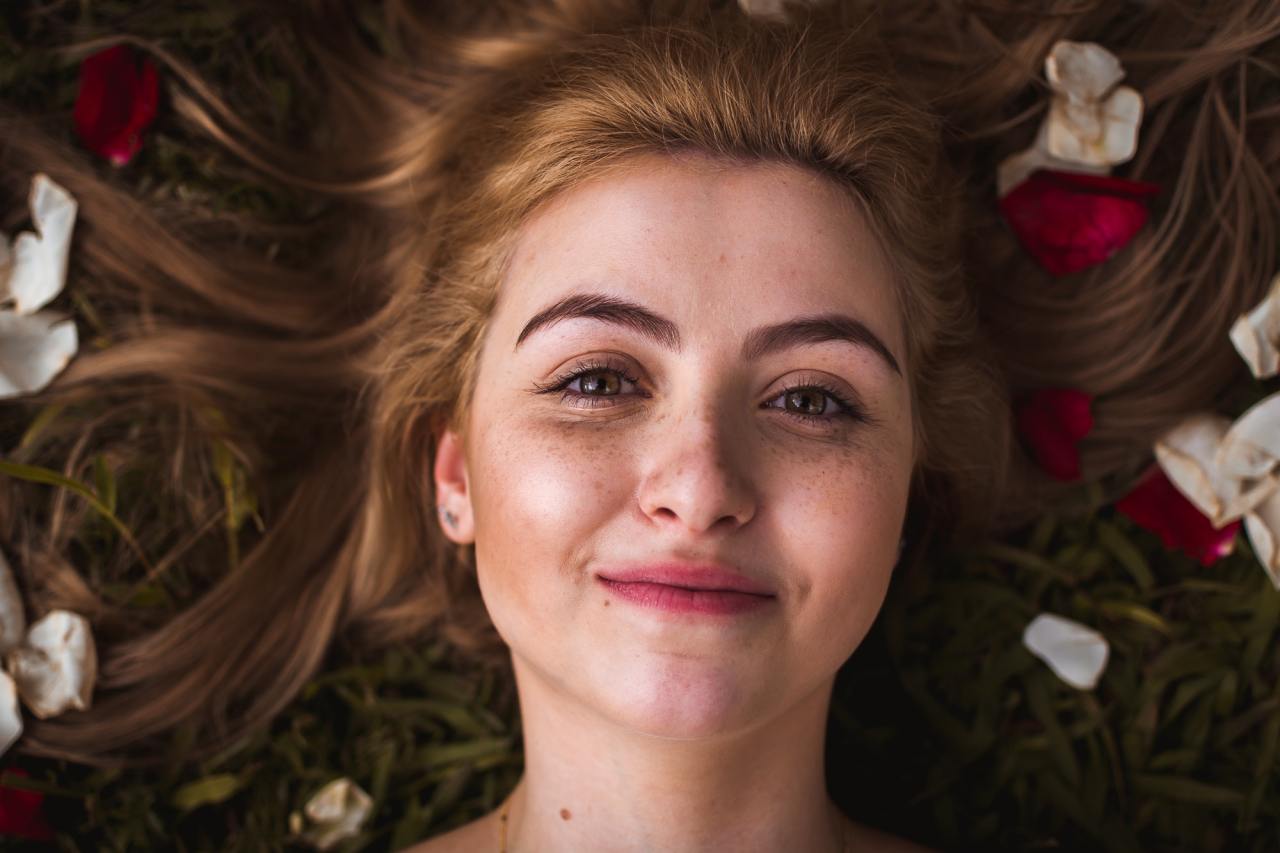 The Best Face Mists To Keep Your Skin Hydrated All Day
I used to think face mists were so extra and utterly unnecessary till I started working from home. There are tons of face mists in the market for various reasons, but they all have one thing in common: they hydrate your skin on the go without you having to touch your face. The AC in the summer and the heat in the winter can be really drying, and a little spritz can calm your sensitive skin, brighten your complexion, and refresh your mind and your spirit. It can quench your skin's thirst and give you a little pick me up in the early afternoon. If you don't have a humidifier on in the cooler months, your skin is getting dry, and you need a little facial mist bottle on your desk to give you a little pop of energy. Are you ready for spritz o'clock?
Here are some of the best facial mists with excellent benefits.
1. Olay Mist Ultimate Hydration Essence
Winner of the Allure 2019 Best of Beauty Award, this hydrating and cooling facial mist can instantly refresh you with cucumber water and white mint or destress you with chamomile and aloe. It will make you look more radiant without messing up your makeup.
2. Jurlique Rosewater Balancing Mist
Made with real Jurlique rose petals, this hydrating mist provides instant radiance with just one spritz. The refreshing smell also helps calm your nerves, which is lovely. Regular use is sure to give you the most glowing complexion.
3. Georgette Klinger Coconut Facial Mist
This nourishing facial mist with coconut smells impressive to begin with, and it also profoundly hydrates your skin with every spray. It can also improve your skin's texture and tone, and who doesn't want that? It is also cruelty-free.
4. Dr. Jart+ Cicapair™ Tiger Grass Calming Mist
If you have sensitive skin, this calming mist is perfect for you. It has Centella Rx to help with redness and irritation and cicabond to help rebuild damaged skin caused by environmental stressors.
5. Supergoop Defense Refresh (Re)setting Mist SPF 40
One of the best things about this hydrating mist is that it will also protect you from the sun with SF 40. It has the refreshing smell of peppermint oil and has antioxidants to protect against free radicals.
6. Mario Badescu Facial Spray With Aloe, Herbs and Rosewater
This cult-favorite mist is made with a blend of herbs and botanicals to revive dehydrated skin anytime. It has the fantastic smell of fresh roses and has thyme extract to slowly help skin's clarity to give you a dewy look.
7. ILIA Blue Light Protect + Set Mist
The sun is not the only thing we need protection from. We spend so much time in front of our computers and phones that having some protection from the blue light is also great. That is why we love this facial mist that protects you from the blue light while hydrating your face. It also has mastic to refine your pores and control excess shine.
8. Peach & Lily Glass Skin Veil Mist
If you want flawless, glowing skin, you need to get yourself this radiant boosting mist. This mist promises you so much more than just hydration. It has peach extract to keep skin looking firm and bright and reishi mushrooms to combat signs of inflammation and damage.
9. Innisfree Cherry Blossom Dewy Glow Mist
This multitasking mist also has niacinamide to brighten and betaine to moisturize your skin. And, of course, the cherry blossom leaf extracts make your skin look more radiant. Say goodbye to dull and dry skin with this one.
10. Dermalogica Antioxidant HydraMist
This is your best bet if you want anti aging benefits from a facial mist. It has collagen-stimulating peptides to support skin elasticity and firmness and Vitamin C to brighten your skin.