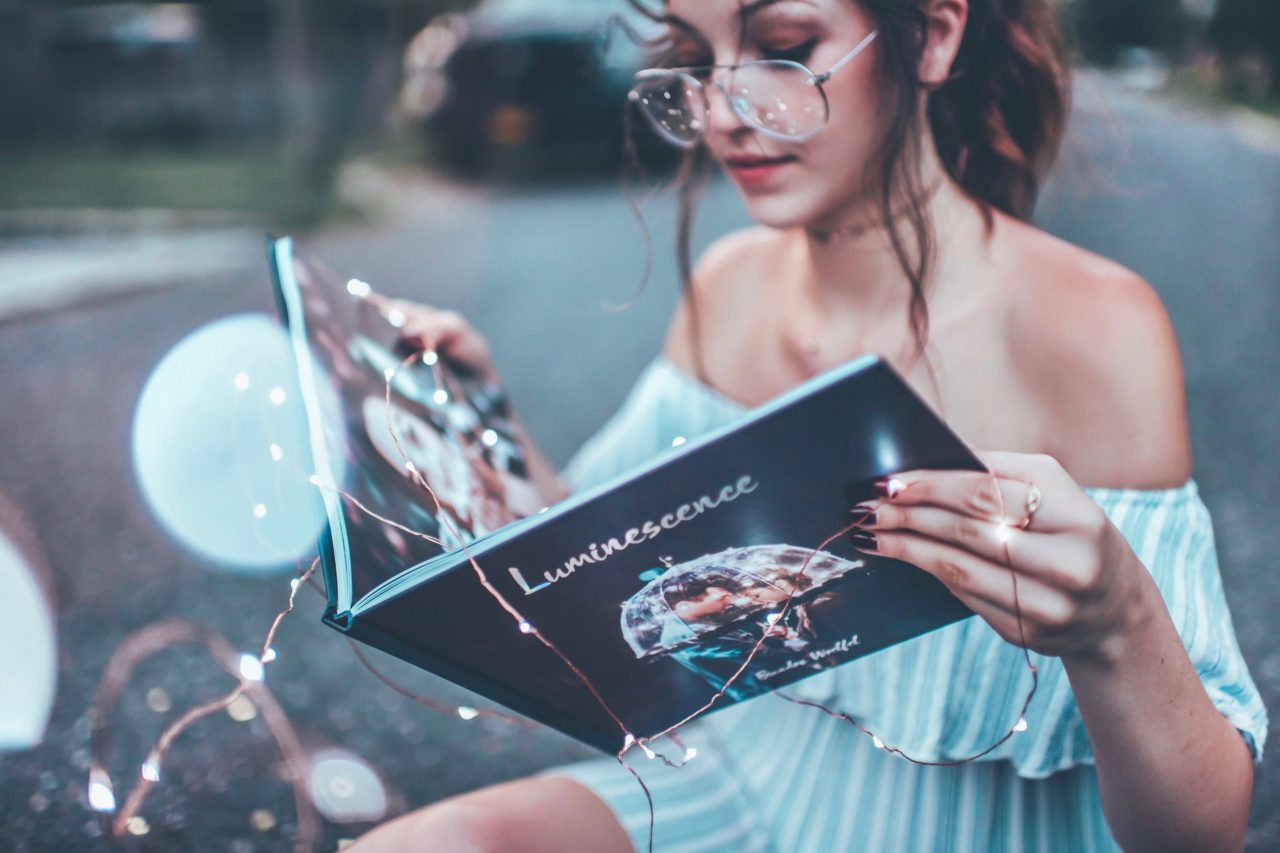 The Book You Should Read Based On Your Current Crush
If you're crushing on a coworker: The Layover by Lacie Waldon.
"After ten years as a flight attendant, Ava Greene is poised to hang up her wings and finally put down roots. She's got one trip left before she bids her old life farewell, and she plans to enjoy every second of it. But then she discovers that former pilot Jack Stone–the absurdly gorgeous, ridiculously cocky man she's held a secret grudge against for years–is on her flight. And he has the nerve to flirt with her, as if he doesn't remember the role he played in the most humiliating night of her life. Good thing she never has to see him again after they land….

But when their plane encounters mechanical problems, what should have been a quick stop at the Belize airport suddenly becomes a weekend layover. Getting stuck on a three-hour flight with her nemesis was bad enough. Being stranded with him at a luxury resort in paradise? Even with the sultry breeze and white sand to distract her, it will take all the rum punch in the country to drown out his larger-than-life presence.

Yet the more time Ava spends with him under the hot Caribbean sun, the more she begins to second-guess everything she thought she knew about him…and everything she thought she wanted from her life. And all too soon, she might have to choose between keeping her feet on the ground and her head in the clouds…."
If you're crushing on one of your best friends: People We Meet On Vacation by Emily Henry.
"Poppy and Alex. Alex and Poppy. They have nothing in common. She's a wild child; he wears khakis. She has insatiable wanderlust; he prefers to stay home with a book. And somehow, ever since a fateful car share home from college many years ago, they are the very best of friends. For most of the year they live far apart—she's in New York City, and he's in their small hometown—but every summer, for a decade, they have taken one glorious week of vacation together.
 
Until two years ago, when they ruined everything. They haven't spoken since.
 
Poppy has everything she should want, but she's stuck in a rut. When someone asks when she was last truly happy, she knows, without a doubt, it was on that ill-fated, final trip with Alex. And so, she decides to convince her best friend to take one more vacation together—lay everything on the table, make it all right. Miraculously, he agrees.
 
Now she has a week to fix everything. If only she can get around the one big truth that has always stood quietly in the middle of their seemingly perfect relationship. What could possibly go wrong?"
If you're crushing on the one who got away: The Ex Hex by Erin Sterling.
"Nine years ago, Vivienne Jones nursed her broken heart like any young witch would: vodka, weepy music, bubble baths…and a curse on the horrible boyfriend. Sure, Vivi knows she shouldn't use her magic this way, but with only an "orchard hayride" scented candle on hand, she isn't worried it will cause him anything more than a bad hair day or two.
That is until Rhys Penhallow, descendent of the town's ancestors, breaker of hearts, and annoyingly just as gorgeous as he always was, returns to Graves Glen, Georgia. What should be a quick trip to recharge the town's ley lines and make an appearance at the annual fall festival turns disastrously wrong. With one calamity after another striking Rhys, Vivi realizes her silly little Ex Hex may not have been so harmless after all.
Suddenly, Graves Glen is under attack from murderous wind-up toys, a pissed off ghost, and a talking cat with some interesting things to say. Vivi and Rhys have to ignore their off the charts chemistry to work together to save the town and find a way to break the break-up curse before it's too late."
If you're crushing on an attractive stranger: One Last Stop by Casey McQuiston.
"For cynical twenty-three-year-old August, moving to New York City is supposed to prove her right: that things like magic and cinematic love stories don't exist, and the only smart way to go through life is alone. She can't imagine how waiting tables at a 24-hour pancake diner and moving in with too many weird roommates could possibly change that. And there's certainly no chance of her subway commute being anything more than a daily trudge through boredom and electrical failures.

But then, there's this gorgeous girl on the train.

Jane. Dazzling, charming, mysterious, impossible Jane. Jane with her rough edges and swoopy hair and soft smile, showing up in a leather jacket to save August's day when she needed it most. August's subway crush becomes the best part of her day, but pretty soon, she discovers there's one big problem: Jane doesn't just look like an old school punk rocker. She's literally displaced in time from the 1970s, and August is going to have to use everything she tried to leave in her own past to help her. Maybe it's time to start believing in some things, after all."
If you're crushing on someone in your classes: To All The Boys I've Loved Before by Jenny Han.
"What if all the crushes you ever had found out how you felt about them…all at once?

Lara Jean Song keeps her love letters in a hatbox her mother gave her. They aren't love letters that anyone else wrote for her; these are ones she's written. One for every boy she's ever loved—five in all. When she writes, she pours out her heart and soul and says all the things she would never say in real life, because her letters are for her eyes only. Until the day her secret letters are mailed, and suddenly, Lara Jean's love life goes from imaginary to out of control."
If you're crushing on someone you have a love/hate relationship with: The Hating Game by Sally Thorne.
"Lucy Hutton and Joshua Templeman hate each other. Not dislike. Not begrudgingly tolerate. Hate. And they have no problem displaying their feelings through a series of ritualistic passive aggressive maneuvers as they sit across from each other, executive assistants to co-CEOs of a publishing company.
Now up for the same promotion, their battle of wills has come to a head and Lucy refuses to back down when their latest game could cost her her dream job…But the tension between Lucy and Joshua has also reached its boiling point, and Lucy is discovering that maybe she doesn't hate Joshua. And maybe, he doesn't hate her either. Or maybe this is just another game."