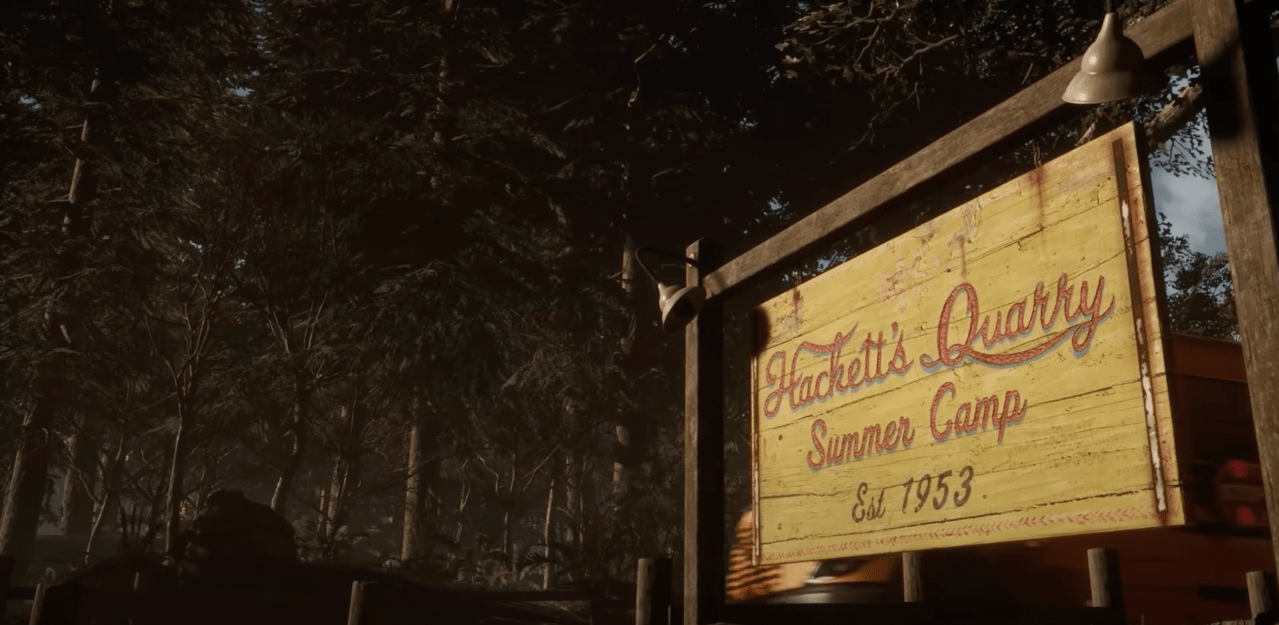 The New Horror Game Starring A 'Scream' Actor And A Disney Channel Star
As you probably already know, Until Dawn is an interactive horror game that was released in 2015. It was developed by Supermassive Games and released on the PS4. Over the last few years, Supermassive has been releasing more interactive games that are a part of The Dark Pictures Anthology like Man of Medan, Little Hope, and House of Ashes. However, they just announced another new game that isn't part of that anthology – and they're calling it the 'spiritual successor' to Until Dawn.
The Quarry takes place at a summer camp where nine teenage counselors are trapped. You need to make choices (and presumably engage in quicktime events) that will help them survive the night at Hackett's Quarry. The nine playable characters are voice acted by some recognizable names like David Arquette, Brenda Song, Ariel Winter, Justice Smith, Lance Henriksen, and Miles Robbins.
The game is going to be released on June 10th 2022, so you don't have that long of a wait! However, if you need some games to play in the meantime, here is the rundown of every interactive horror game they have created so far:
Until Dawn
In this classic, "eight friends are trapped together on a remote mountain retreat, and they aren't alone. Gripped by dread, with tensions running high, they must fight through their fear if they all hope to make it through the night in one piece." This game stars Rami Malek, Hayden Panettiere, Brett Dalton, Meaghan Martin, and more.
Little Hope
In this game, you will "witness terrifying visions of the past whilst trying to escape the streets of Little Hope." This game, which is full of witches and unanswered questions, stars Will Poulter, Ellen David, Alex Ivanovici, and more.
House of Ashes
In this game, which was released the most recently, "a military unit searching for chemical weapons unearths something far deadlier." This game stars Ashley Tisdale, Paul Zinno, Nick E. Tarabay, and more.
Man of Medan
This game brings "supernatural horror on board a ghost-ship adrift in the South Pacific." This game includes Pip Torrens, Shawn Ashmore, Ayisha Issa, and more.
The Devil In Me
This game is also set to be released in 2022. It's the next in the Dark Pictures Anthology. In this game, "A documentary film crew receives a mysterious invite to a replica of the 'Murder Castle' of H.H. Holmes, America's first serial killer. They soon discover that they're being watched, and there is much more at stake than their viewing figures…"