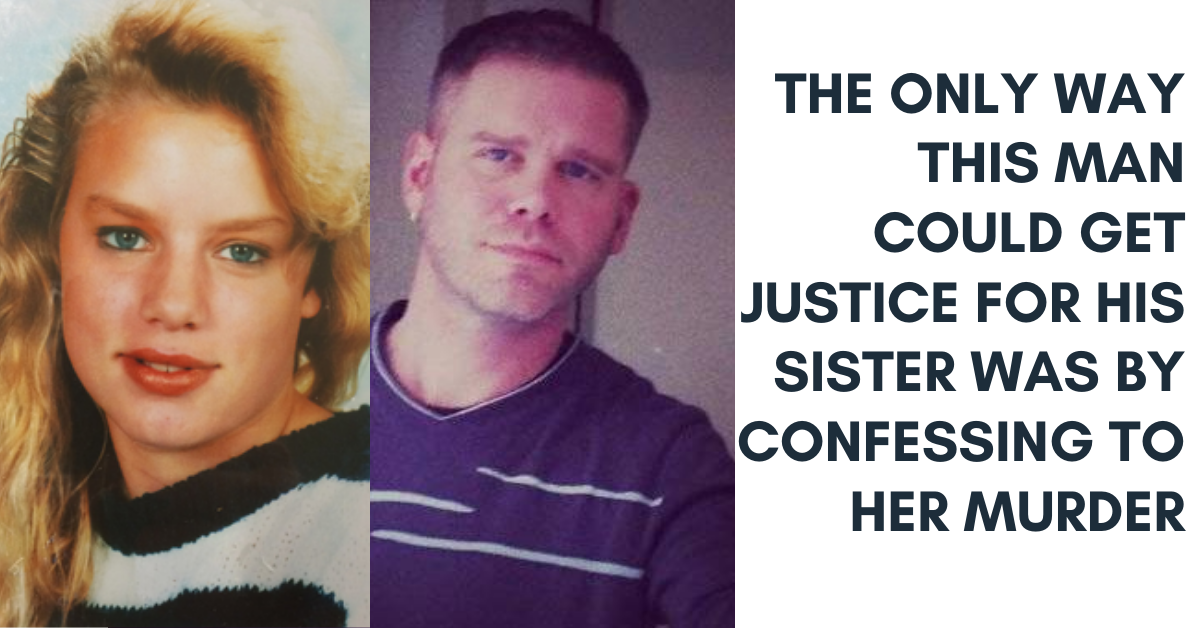 The Only Way This Man Could Get Justice For His Sister Was By Confessing To Her Murder
You might think you have sibling loyalty, but would your sibling falsely confess to murdering you, just so the FBI could potentially re-open a cold case?
That is exactly what happened in the case of Nicole Van Den Hurk. In 1995, Van Den Hurk was a 15-year-old student who resided with her grandmother in Eindhoven, Netherlands. In the early morning of October 6th, she got on her bike to go to work, however she never arrived to her job.
Alarms were sounded originally the day she went missing, however all police could recover in the late evening of October 6th, was her bike located in a nearby river. For weeks, there were little to no signs of Nicole. The closest police got, was on October 19th, when her backpack was found at the Eindhoven canal.
Seven weeks later, on November 22nd passerby stumbled on her body in the woods between the two towns of Mierlo and Lierop, not far from her grandmother's home. The worst had yet to come for the Van Den Hurk family. Police had reported she had been raped and murdered, and the cause of death was most likely internal bleeding due to a stab wound. The autopsy showed that she had suffered two fractures to the jaw, other injuries to the head and fingers, and a rib injury caused by stabbing with a pocket or fishing knife.
Initially, the police did have their suspects. They questioned, and arrested both Nicole's stepfather and her stepbrother, but after finding no evidence against them, they were released and ultimately cleared of all involvement. A local woman, who was a family friend to the Van Den Hurk's family, named Celine Hartogs initially claimed to know the men involved in van den Hurk's murder. Hartogs claimed that she had worked for a man who had been involved in the murder, however there was no evidence supporting her claims and police determined that her claims were flawed and unrelated to Nicole's disappearance.
As the reward to find Nicole soared, investigators began to lose hope. Detectives officially considered this case cold in 2005. The only person who didn't lose hope? Nicole's stepbrother, Andy Van Den Hurk. When Nicole went missing in 1995, police did not have adequate technology to uncover DNA on her body.
Andy knew the only way to potentially have this case re-examined, was to take matters into his own hands. In 2011, he posted openly to his friends on Facebook "I will be arrested today at the murder of my sister, I confessed will get in contact soon." "I wanted to get her exhumed and the DNA off her, so I kind of set myself up, and it could have gone horribly wrong," Andy said, "To get her exhumed I had to put steps in place to get her exhumed. I went to the police and said I did it."
Police were put in an extremely tricky situation. They pushed to keep Andy in custody, however the magistrate declared after only five days in custody that they simply did not have enough evidence to keep him in prison. After Andy's false confession, everything went according to plan. Nicole's remains were exhumed in September 2011 to allow DNA samples to be obtained, and a week later, police announced that a foreign DNA matched sample found, after years of silence.
This DNA sample identified the perpetrator almost instantly. Jos De G was arrested after his DNA matched samples found on the remains and at the crime scene, however Jos De G was already convicted of three rapes and was sentenced to three years in preventive detention
Jos De was known to have left his ex-girlfriend's home frustrated after a fight, the same time Nicole was on her way to work.
Andy took a huge gamble, and risked it all for his sibling, but his hard work clearly paid off, and justice was served…even if it was a bit cold.