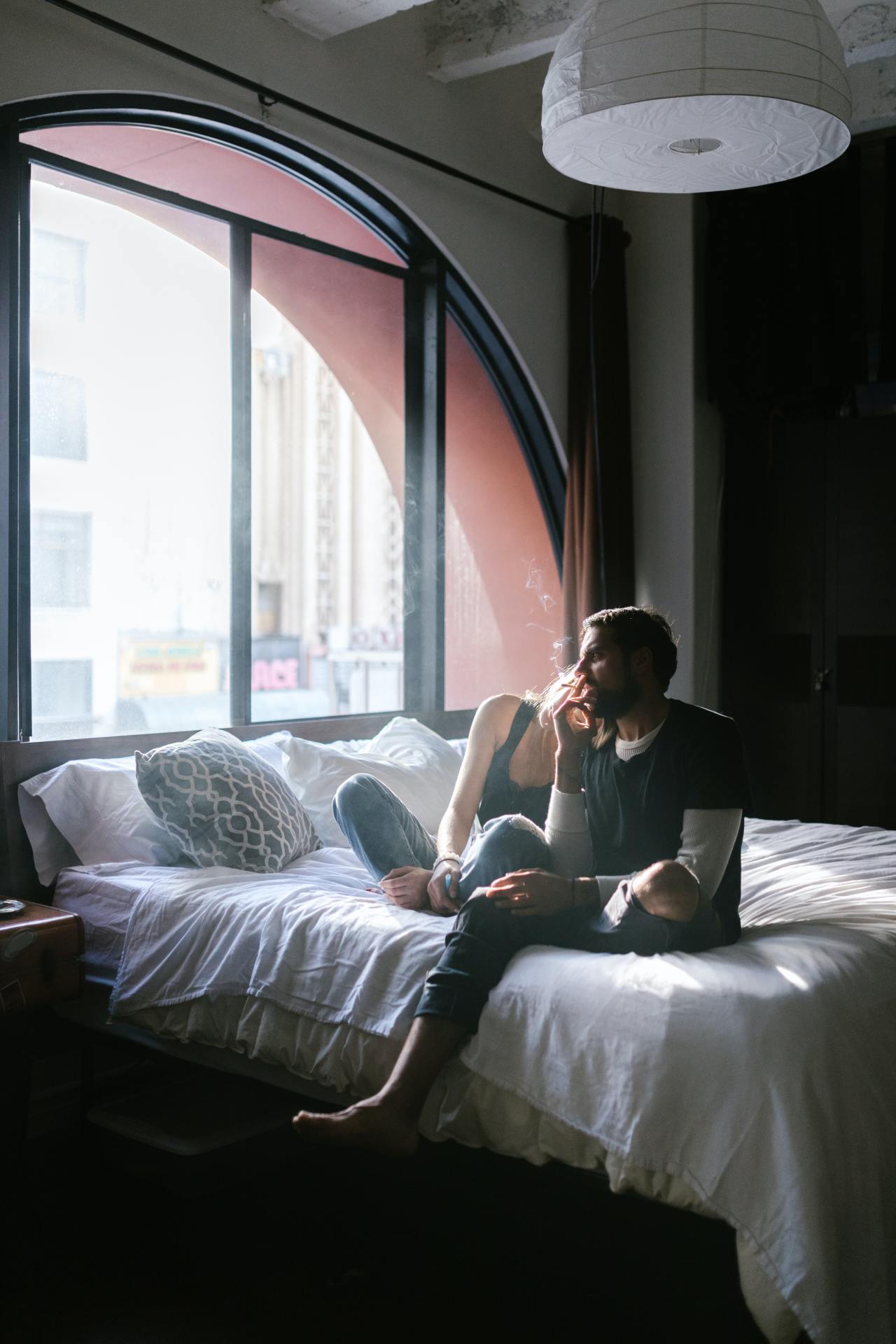 The Truth Is, I'm Lucky To Just Have Loved You
I'm not that lucky in life. I never have been.
But meeting you was the once in a lifetime opportunity only the lucky few get to witness and experience. Our love was unconditional and it was pure, and I promise, it was nothing short of extraordinary.
And I wouldn't regret it for the world if it meant I got to sit by your side again for the last time, if I got to see you smile again too. If I got to see you one last time looking at me with pride and admiration in your eyes—that's the only thing I could dream of before the day I die.
To be honest, nothing around me has any significance or meaning attached to it. The world is pretty bleak, dark, and worst of all, gray. The pits of hell and depression that seemed to exist around me and the worst parts of myself that I can't seem to pull myself out of was something you've ultimately changed.
You are a constant reminder in an unsteady and shaky world that even breathing had significance and meaning attached to it; how each inhale and exhale could be our last. And yet I can't seem to breathe fully and exist in the here and now when I know you're not holding tightly by my side.
But you walked into my life.
And everything—the world—just brightened into color. I slept four hours a day every night because the thought of you raced nonstop and constantly in my mind. I listened endlessly to your voice on the phone, and I appreciated every second I got to spend while living the experience with you. I am so content with having the thought of you on my mind if it means you are left on my mind for the rest of my life.
To say we were something is an understatement because you were everything and you meant the world to me. Some days I wake up in a nostalgic dream thinking the past couldn't have happened as it did, and yet there is so much gratitude and fondness for what we have experienced together. The grinning from ear to ear that we shared around a table for two, the kisses left on my cheek from a starry beach, the endless horizons and our dreams whispered into the sky.
You filled my head with hopes and dreams of a better future and a brighter tomorrow. Some days, I wanted to stop trying so hard; could I give up everything right now just for peace? But as soon as you said that you would be disappointed in me, I couldn't stop, could I? I had to do everything I could to keep going and to keep breathing and to tread lightly on the soil of the earth. Somehow, it wasn't always enough but at least your eyes and your words were encouragement to continue living even if we lasted for a few seconds in the blimp of an eon.
There is so much peace and yet there is an endless amount of love and admiration going your way. You have it all, my friend; you can have every part you wish for and deserve. You gave me a mouthful of forevers in a limited space or amount of time and I am so unbelievably grateful and lucky to have been able to cherish those moments with you. How lucky am I to have spent so many days right by your side and have every thought enveloped and tied together by your existence. 
I am so unbelievably lucky in so many ways, but having you in my life was the luckiest moment I got to experience. So for that, there can't just be a thank you, because thank you's have never been enough to express what I mean—I grew into a better person and I healed from your nonjudgmental acceptance, and for that there is literally no words to say but a "thank you for always being here."
I once said that the person who gets to walk by your side is the luckiest girl in the world, and I still mean it. Whoever gets to hold your hand at the end of the day is someone who has experienced it all—someone who has experienced the depths and entirety of your love and salvation. There is this bittersweet nostalgia and a reminiscence for the past and yet I am so fulfilled because I saw you smile for the last time in my dreams.
Thank you for giving me everything and for showing me what it should actually be like to experience life to the fullest. Thank you for setting the standards high. Thank you for showing me that this wild rollercoaster known as love is something worth reaching and setting goals for, because without you? I would have never felt so full. So satisfied and depressed yet content and fulfilled all at the same time.
Life is teeming with opportunities, and you're lucky enough to experience every single one. So please, enjoy and have fun in the process even if I'm the one left feeling sentimental and nostalgic. We don't have time, we've never had enough, but for now I am forever grateful for the fleeting memories that we have cherished together.