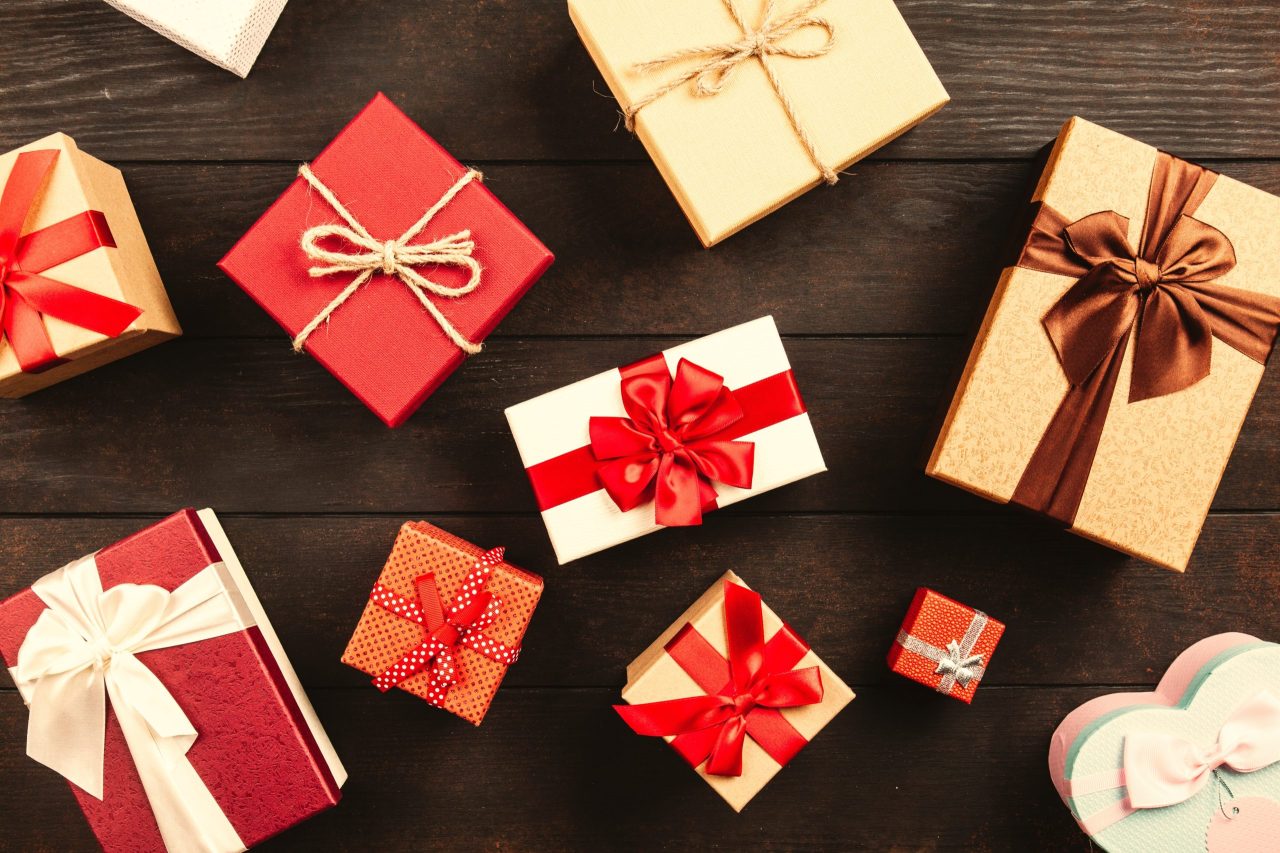 Updated on
The Ultimate Guide To Buying Heartfelt Gifts That Are Actually Good For The Environment
If you're wondering how to notch up your gift giving while still being an eco-and-social-justice shopper, then this article is for you!
Tip 1: Lowering Your Carbon Footprint Focus
There are three fantastic ways to find low-carbon-footprint-and socially-forward gifts for free.
Craigslist Free Listings. They have legit furniture, like children's desks, dressers, and cabinets. So if you know of young parents or someone about to leave the nest who could use some furniture to start with, look over there.
BuyNothing.org. This is a member-sign up list by neighborhood where people ask and offer what they have. In addition, you can use this resource if you want to borrow a skill-saw, for example. I'll be resourcing that place before spring for supplies to build a backyard edible garden.
Next Door. This is a great place to ask around to find out what your neighbors want or to give things you're not using.
Here's a free gift fun fact: You get to meet people on a whole other level. Giving and receiving taps into our innate desire for community and builds a deeper connection with those who live near you.
Earlier this year I gave away a bunch of furniture that was just piled in the garage. I posted a free listing on Craigslist and within a day a woman responded who was new to the U.S. with her husband. She had just found a place and had no furniture. The shelving, table, and lamp were perfect for her and she was so grateful! She sent many thank you texts to share just how grateful she was. It was so touching to know that I played a part in welcoming her to our country. I don't know if I'd still recall this memory at all, certainly not with a smile on my face as I type this, had I not decided to just give the things away.
So even if it does feel weird to go look for free stuff, know you're likely to find someone who will be thrilled to know their once-loved things are going to a good home and not landfill.
Buy Sappy, Vintage Gifts. Do you remember a board game, figurine, comic book, or movie from back-in-the-day that you know someone else will get all weepy over? Great places to shop for heart-tugging gifts are Etsy and Ebay.
For search ease, set three filters: 1) your price point, 2) "pre-owned", and 3) location in the U.S. If you're going with Ebay, also choose "Buy It Now." Sometimes if a price seems absurd, you can "Make an Offer." With these filters, you or your recipient will get what you want in time for Christmas.
Make A Gift. With the longer nights and cooler weather, it's the perfect time to stay indoors and bake, draw a picture, write a poem/short story, or print a digital picture and give it in a used/upcycled/homemade frame. Even food gift baskets with delicious, extravagant cooking ingredients might be nice, like a saffron rice recipe with hand-packaged bulk ingredients.
Perform. Another heart-opening idea is to do a little performance. Perhaps it's a poshly decorated meal or a magic trick (this is my favorite to receive from my love — can't wait to see what my sweetie has in store this year), a song sung, or a poem read aloud. This is an incredibly intimate expression of your artistic side, and I guarantee you, it will be fondly remembered for years.
Repair or Upcycle. You could send out something to be repaired for a friend. If you've heard, "I love this necklace, but the clasp is broken. I used to wear it all the time," then this gift idea is for you.
Thoughtful, low carbon gifts have better lasting power than glitzy stuff because they're more intimate. When your thoughtful gifts are daily-users, they perk up a daily ritual (like cooking) to one that's special (using saffron). So though it may feel weird to give less commercial gifts, it is a move in the right direction on so many levels: more intimate, more self-expression, less waste, increased pleasure for the receiver in their daily life. You can spread the joy available in the overlooked daily rituals by giving thoughtful, daily-usable gifts.
Tip 2: Spread the Cheer
The holidays are a time of gathering and sharing abundance. Did you know our exuberance also shows up with the increase of our footprints? So with all that money you saved by giving free gifts and making stuff, try sharing the abundance with those places on Earth that could use a little cheer. The good news is with seasonal donations, you'll find holiday matching gifts, so your dollar can have a greater effect. Each year, I take advantage of a matching gift at Oceana.
Giving shakes off seasonal sadness with dopamine, oxytocin, serotonin, and endorphins. It's the DOSE, and we all need those all year around! So check out giving as a regular thing. When you do, you'll get the "Giver's Glow," and that's always a good look.