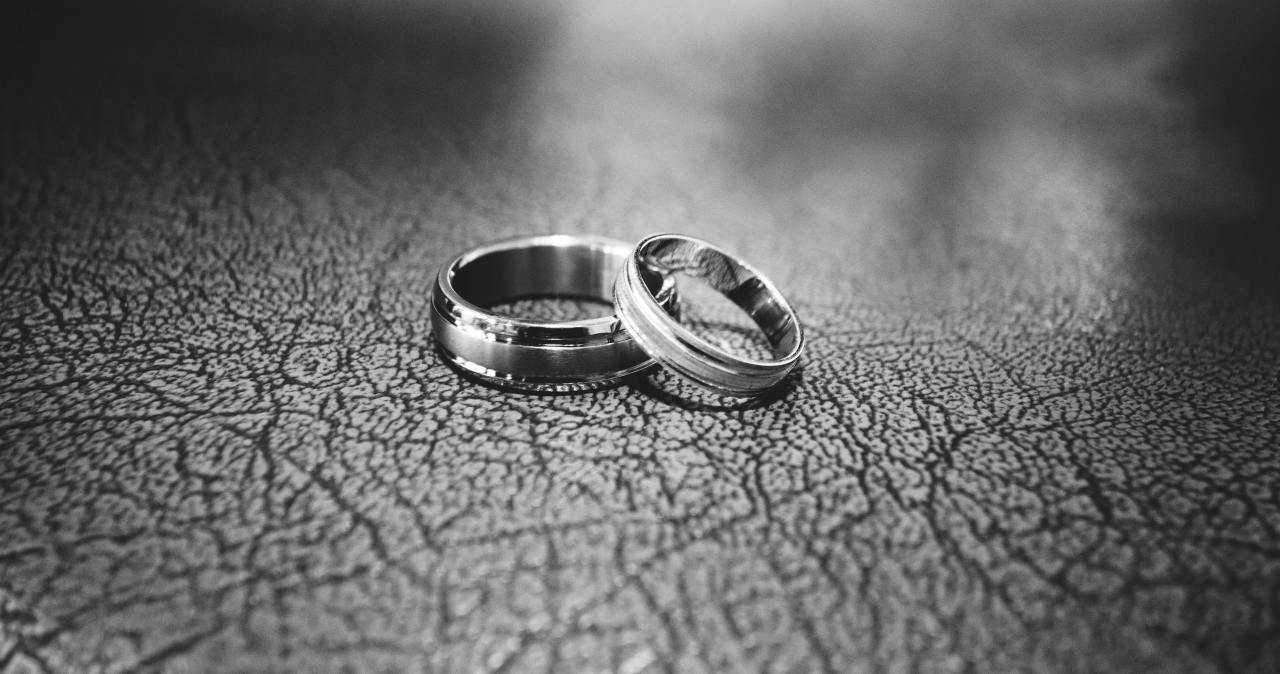 The Unedited Truth About Cross-Cultural Weddings
A few days into the month of April 2022, I traveled with family to a self-service apartment in Lagos. We were going to discover that it was a wrecking ball of mistakes and incompetencies as against the beautiful photos we saw online. It was the night before my court wedding to my heartthrob Tumi. I had this feeling that we'd not be getting anything close to the great wedding we had envisioned. Even the one thing that should've been easy on us—the court wedding—had been ripped out of our grasp and was spiraling so we had to settle for something subpar and imperfect. Our cross-cultural—Yoruba and Bapedi relationship—was having quite the testing.
A few weeks before our court wedding at the Ikoyi Registry in Lagos, we traveled from South Africa. Closer to the day, we left Osogbo with my family for Lagos to wed at the federal registry. The evening we arrived in Lagos, I was flustered and almost screaming at the apartment agent—my nuclear family, except my immediate younger sister, were all set to appear in court with us and lazing about in the dark apartment. The lights were out, the water in the bathrooms was just a sputtering brown trickle and the agent said it had something to do with the water pressure. There was only one room with a dressing table because "this is not a hotel," the agent said. We thought it would save us money and provide some comfort to try out a self-service apartment, but I was starting to feel like I had led the family into some nightmare.
We went out grocery shopping at some point and navigating Lagos hit me differently at each realization that I couldn't get everything I wanted to work the way they should. I was consoled by the fact that I was marrying my friend and will always be able to smear that fact all over whatever I choose to write or say about the days.
My friends—the makeup artist, Adebukola, and the Photographer, Emmanuel—helped to make our court wedding possible in so many ways. They opted to join our "camp" at the self-service apartment just so that we could start early with makeovers and pictures before our appointment at the court. Due to the inconvenience of our arrangements, they had to double as friends and service providers. The night before we would get wedded at Ikoyi Registry, we all were together reminiscing, grumbling about the electricity outages, and chit-chatting, and I finally felt some satisfaction that I had family with me at that important point in my life.
Before we got to this point, it had been a lot of unplanned growth and learning. We joined a church in Pretoria, South Africa, where we met Pastor Johan and his wife, Christelle. They had begun to offer us the Church's counseling support, which meant digging into a lot of our fights—likes, dislikes, biases, and sentiments—and it was often hurtful to talk as we lived through some of the things we were struggling to resolve. Yet talking was just the bare minimum of the work we had to do. We also had some time with another counselor, Mrs. Ehirim, and that was another set of grueling self-query. For me, it felt like I was scrutinizing all the reasons I have become who I am in order to affirm my decision to marry Tumi. We also had the steadying hands of my mentor, Jane, and my parents to keep us afloat as everything rocked us. It felt like we were sometimes drowning, but we also had people rooting for us. Imagine a crowd of cheerleaders while you take gulps of seawater and gasp for breath.
We fixed our Wedding for May 19 but then changed the date for convenience to May 21. As we drew closer to this day, we began to face the storms that would typically shake convictions, and they almost broke us sometimes. In those extremely difficult moments, I saw us both holding on for dear life, reaching out, grasping for a foothold, and trudging ahead. We had a grueling month between January and February where Magadi (dowry) negotiations between the families became heated and almost set fire to the whole engagement. I know for sure that Tumi almost walked away, and I've never felt as terrified as I did in those moments at the prospect of not marrying this woman whose heart I desired more than anything.
Try bringing a Nigerian family to the South African context with all the many misconceptions about Nigerians. Then you'll begin to see why this cross-cultural entity we started to create was taking hits. It was bound to be volatile, filled with suspicion and a lot of acrimony.
We fought quite often, and it was a miracle that we stayed and held on faith that we are meant to be together. We also came to understand that weddings will hardly ever be the exact image of what anyone wants them to be. The parents make compromises, and the children do too because there must be losses and gains on all sides. Some of our losses hurt so much and we know it will take time to heal from them. It has taken us a while to accept that our wedding would be nothing conventional and couldn't play out according to the scripts we had given ourselves, and I believe this is what frustrated us both the most.
Earlier in March, after the Magadi negotiations went through, we had to take some time tending to scars and reaffirming our resolution to be married. We were all relieved the families agreed and I went to Limpopo with an older friend, Mr. Asuni (A Nigerian too). We met Tumi's family as customs require, and this seemed to calm some of the storms and gave us time to recuperate.
A few weeks into March, we realized that getting married legally in South Africa was quite a hassle for Nigerians. This led us down a rabbit hole of information search. We realized that it would likely be too late to complete the process before our Wedding day. Then we discussed the option of traveling to wed in Nigeria as an alternative. Our families were informed of the challenges and we began to plan. Behind the scenes, it was getting more difficult for us to put together all the resources for a grand wedding in May, especially now that we had to be in Nigeria. Again, we started to debate the possible outcomes, whether we would have a church wedding, the clothes we'd wear, how many guests we could invite, and so on.
By the time we arrived in Nigeria, it had become clear that there would be a lot of disgruntled feelings from family members about the wedding arrangements. There was no way we would have our wedding without disrespecting the customs expected of a South African wedding. Eventually, we concluded to focus on getting legally married and celebrating much later in August.
I have not even spared any moment to think about the constant guilt of not paying attention to my PhD thesis as much as I should. Even when I had a free moment to work, I was too low on energy that I couldn't follow through. Being in Nigeria also came with new challenges, including the unpredictable electricity, the heat, mosquitoes, and the usual family drama. Meeting and receiving the blessings of the family also gave us something of greater relief.
When I started to write this piece, I felt like talking about everything that felt less than perfect. I was feeling like we have too many uncompleted projects. Even the apartment I started building in 2020 stood in our pictures like another reminder of uncompleted projects. Everything reminded me of the contradictions and struggles that love entails. However, I also now have a much deeper appreciation of how chaotic it is to love across borders in Africa and to wed in Lagos, Nigeria.
I want(ed) so many things and I truly like having picture-perfect moments. Yet, if anything, 2022 has been a mashup of incomplete collages that taught me to embrace the imperfect. I know that it's still somewhat early in the year to give a conclusion, so I will rather talk about how beautiful it feels to finally cross a hurdle.
We were done at the court being married legally. It was April 5, 2022, and we'd met the Wedding Registrar at Ikoyi with family and friends. We said yes and exchanged rings. It was such a significant feeling of relief and joy that I can now call Tumi my wife, friend, and lover for now and always.