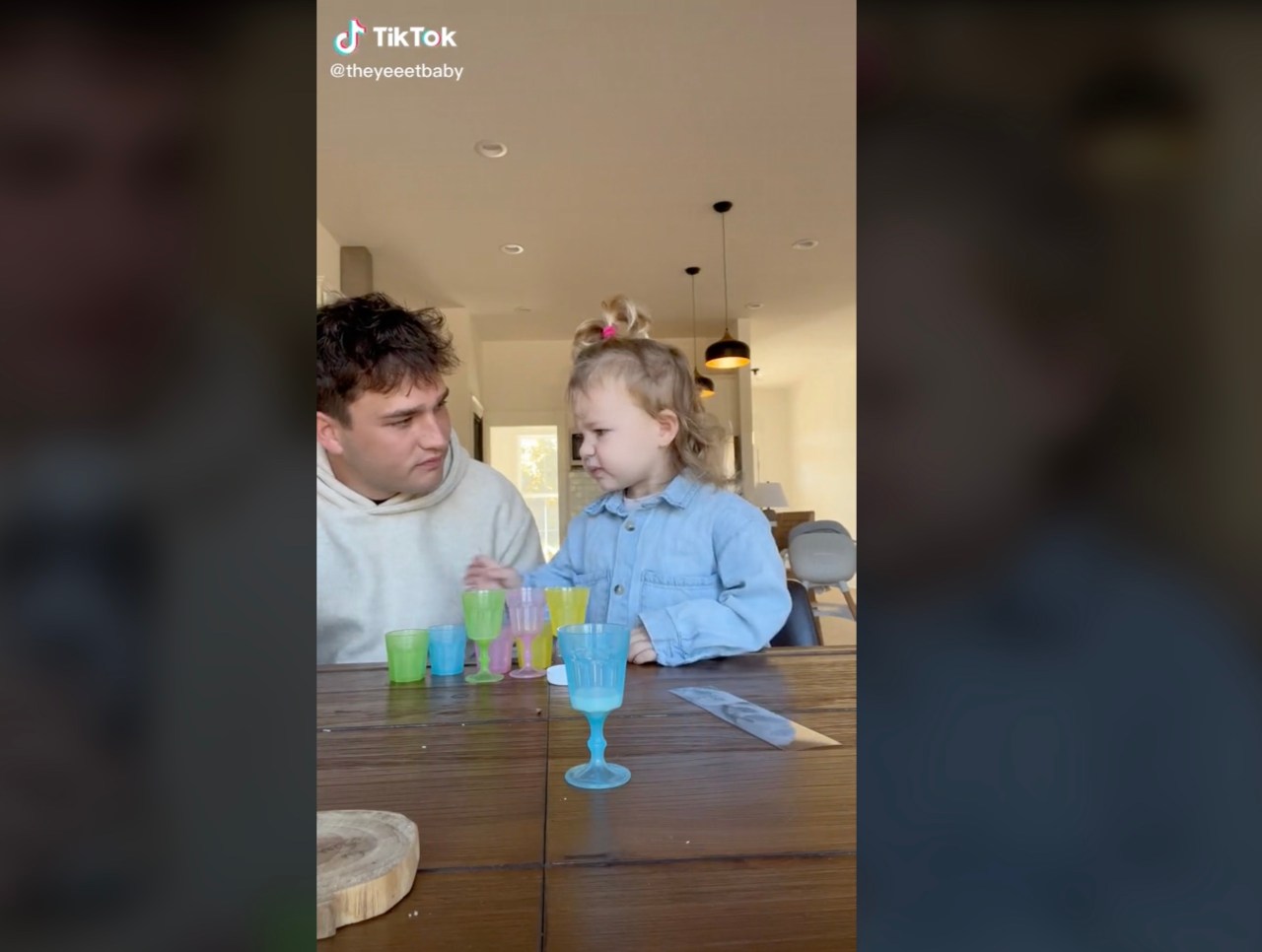 The Yeet Baby Captures the Hearts of Millions On TikTok
With more than 5 million followers on TikTok, it's safe to say many people know exactly who @TheYeeetBaby is by now. Chris Rooney and his bestie, 2-year-old niece Marleigh, (better known as The Yeet Baby) of Chesterfield, VA have become viral sensations by just doing simple tasks on camera.
While Uncle Chris is trying to teach his adorable niece how to pour drinks into cups, cook, dance, and sing, millions of viewers watch the fun, and sometimes mess unfold. Wondering how the nickname came to be? Yeet was Marleigh's first spoken word, (and we bet Uncle Chris had something to do with that.)
From Blenders to Pouring Drinks
In some of their earliest TikTok videos, Chris tries to convince his adorable niece to not fear the blender. The videos then evolved to Marleigh learning how to pour drinks into cups. The first of many drink pouring videos is pinned to the top of their TikTok page and has been viewed by more than 28 million people. In that well known video, Uncle Chris hands a half full bottle of orange juice to Marleigh so she can pour it into a small martini glass. When Marleigh pours the entire bottle of juice all over the counter accidentally, Chris says, "For some reason, I didn't think you'd pour the whole thing. That's kind of on me." And it was literally kind of on him, as well as the counter, Marleigh, and possibly the floor. But don't worry! Marleigh gets her Uncle to smile despite the spill when she sips some of the overflowing orange juice out of the cup and then proceeds to let out an adorable "ahhhhh." Who can resist smiling after that cute response to this sticky situation? From that video's popularity, Chris must have quickly realized that the yeet baby stole many hearts and that TikTok viewers would want more.
Sharing the Spotlight
In a more recent video, Marleigh proves she's mastered pouring drinks like a champ. But that's not the only thing that pulls at people's heart strings. Her animated and upbeat comments and excitement in any situation are also a big selling point, and a big part of why their TikTok channel gains viewers in droves. There are some dancing videos, cooking videos and Marleigh even shares the spotlight with her little brother Jack occasionally. (The big question here is will Jack become the next yeet baby in the near future?)
Besties Forever
For most parents, the comic duo are pretty relatable, and very entertaining. Uncle Chris has nothing but patience, and you can tell from the videos alone that they have an awesome relationship. A recent video of Uncle Chris and Marleigh dancing the "Best Friends" dance captioned as, "POV: Your uncle brings you a new gift every time he comes over" pretty much sums it all up.